StoryFutures Academy
StoryFutures Academy is the UK's National Centre for Immersive Storytelling run by the National Film and Television School and Royal Holloway, University of London.
Funded as part of UK Research and Innovation's Audience of the Future industrial strategy challenge fund, the Academy will develop cutting-edge creative training and research programmes to ensure the UK creative workforce is the most skilled in the world in the use of VR, AR and MR.
There are 4 major aims:
To offer cutting edge creative training in Immersive Story-Form.
To give chances to traditional screen industry talent to work on immersive productions.
To foster co-productions.
To offer development finance for our participants.
Explore this section to see ways in which you might get involved.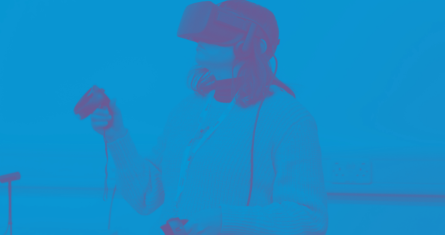 Reports
StoryFutures Academy Annual Report 2019-2020
October 23rd 2020
2019-20 has been an incredibly successful year for StoryFutures Academy, seeing us surpass many of our overall target KPIs a year ahead of schedule, including training a total of over 400 screen industries professionals, double our 3-year project stretch goal. Including students and those beyond the creative industries, 1022 unique beneficiaries have taken part in our programmes.
Download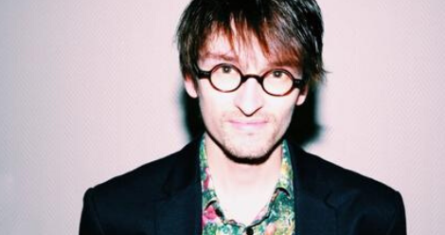 Masterclasses
StoryFutures Academy Masterclass with Mathias Chelebourg
June 3rd 2020
In the latest edition to the StoryFutures Academy Masterclass series, we present this virtual session with Mathias Chelebourg, giving us an overview of his career to date, and sharing his insight into the world of immersive storytelling and working across multiple XR forms.
Read more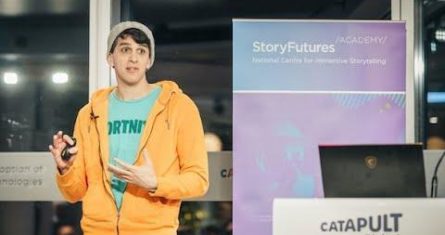 Masterclasses
StoryFutures Academy Masterclass with Mohen Leo, ILMxLAB
April 8th 2020
StoryFutures Academy presents a Masterclass with ILMxLAB's Mohen Leo on their narrative development process and philosophy. ILMxLAB explores the unique opportunities and challenges of creating stories for immersive media. This Masterclass provides an insight into ILMxLAB's narrative development process...
Read more