The beginning of your immersive story...
StoryFutures Academy Introductory Labs provide a safe space for people to experience first-hand how immersive technologies are already being deployed to tell compelling stories, and start to dream up new ideas of their own. These sessions are intended to provide a forum for discussion and debate about immersive storytelling, develop new thinking and grow a community of practice.
Introductory Labs are aimed at creative professionals from adjacent fields (for example: producers, writers, directors, or commissioners from film, TV, games and other creative industries) who are new to immersive and wish to learn more about the potential of the medium, and the current state of this emerging industry.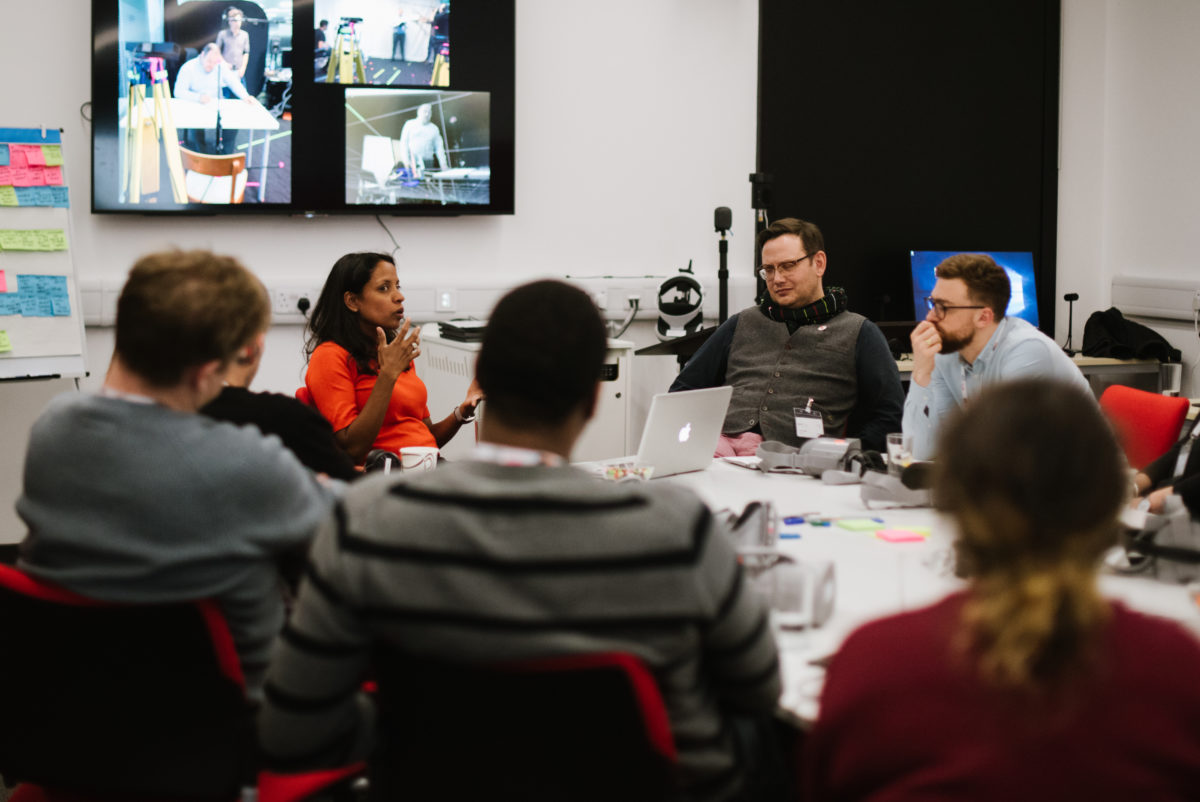 Due to COVID-19 restrictions we are currently offering online sessions using virtual conferencing. Participants at these half-day labs will:

Experience and discuss a range of virtual and augmented reality content online (no headset required)
Participate in introductory sessions on the technology enabling this content, and the business and distribution models that are being explored
Discuss current industry trends and challenges
1-day in-person session held in our Immersive Lab will resume in due course.
Labs are held for small groups of between 12 and 15 participants, and are allocated on first come, first serve with subject to the eligibility criteria. These Labs are free and we receive a high volume of applications, therefore there is no guarantee on receiving a place and we will not be able to provide application feedback.

Future lab applications will be closed once spaces are full. Please complete an expression of interest application if you would like to be notified about our future Introductory Labs.

We hold our Introductory Labs on a regular basis at the National Film and Television School and Royal Holloway, University of London. Please express your interest via the online submission form to be the first to know when new dates are announced.