StoryFutures Academy is offering senior creatives in a range of roles across film, television and gaming the opportunity to develop their portfolio of skills by providing intensive training sessions. Bootcamps will cover topics such as game engines for creatives, 360 filming practice, audience behaviour insights and immersive sound design.

Our bootcamps programme draws on the National Film and Television School's status as one of the world's top film, television and games schools and Royal Holloway's world-leading research base. These are hands on training sessions that help industry professionals explore a synthesis of old and new.
Participants in bootcamp programmes are then eligible to explore further onward journeys via on-set training, development and co-production funding.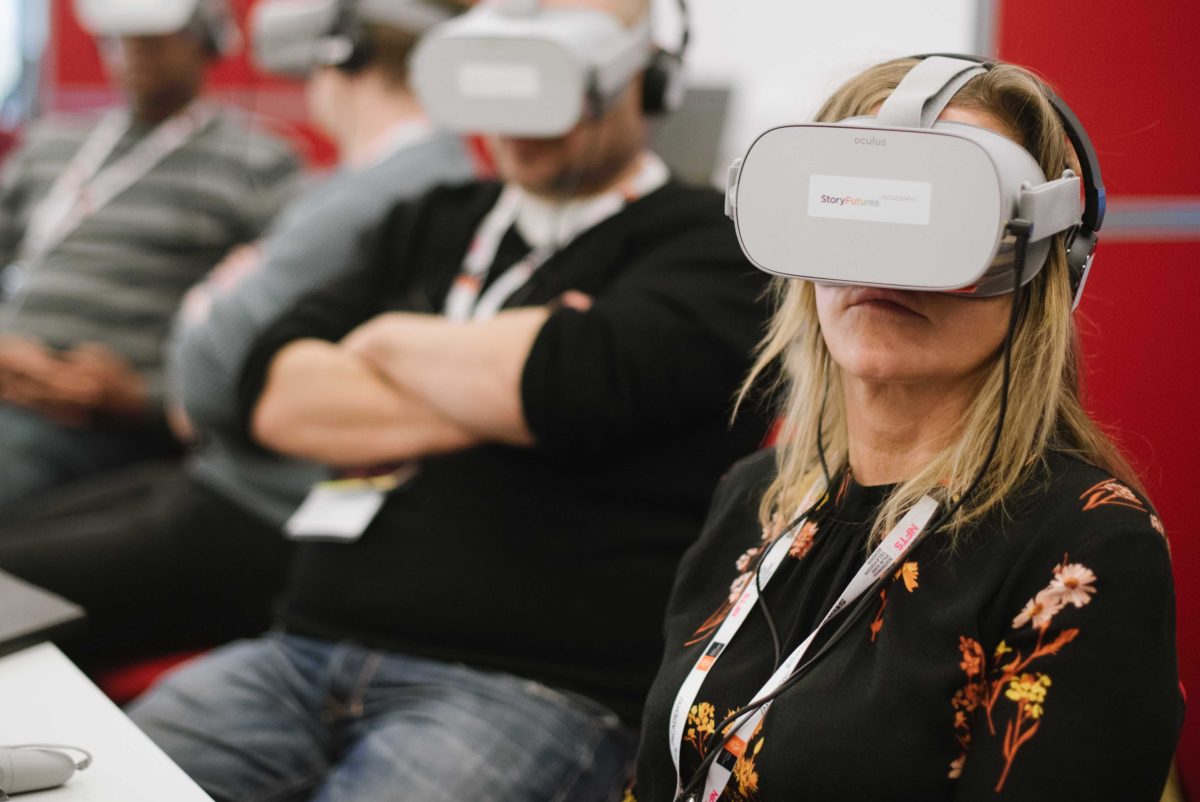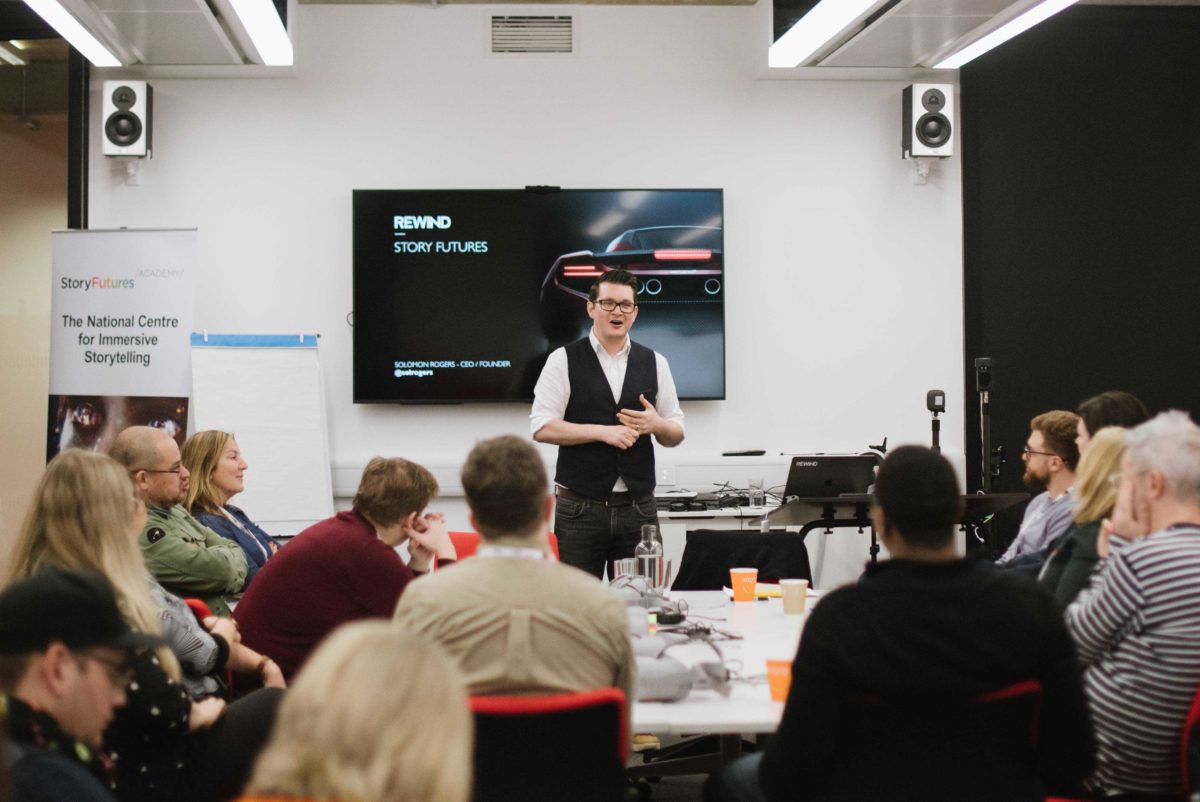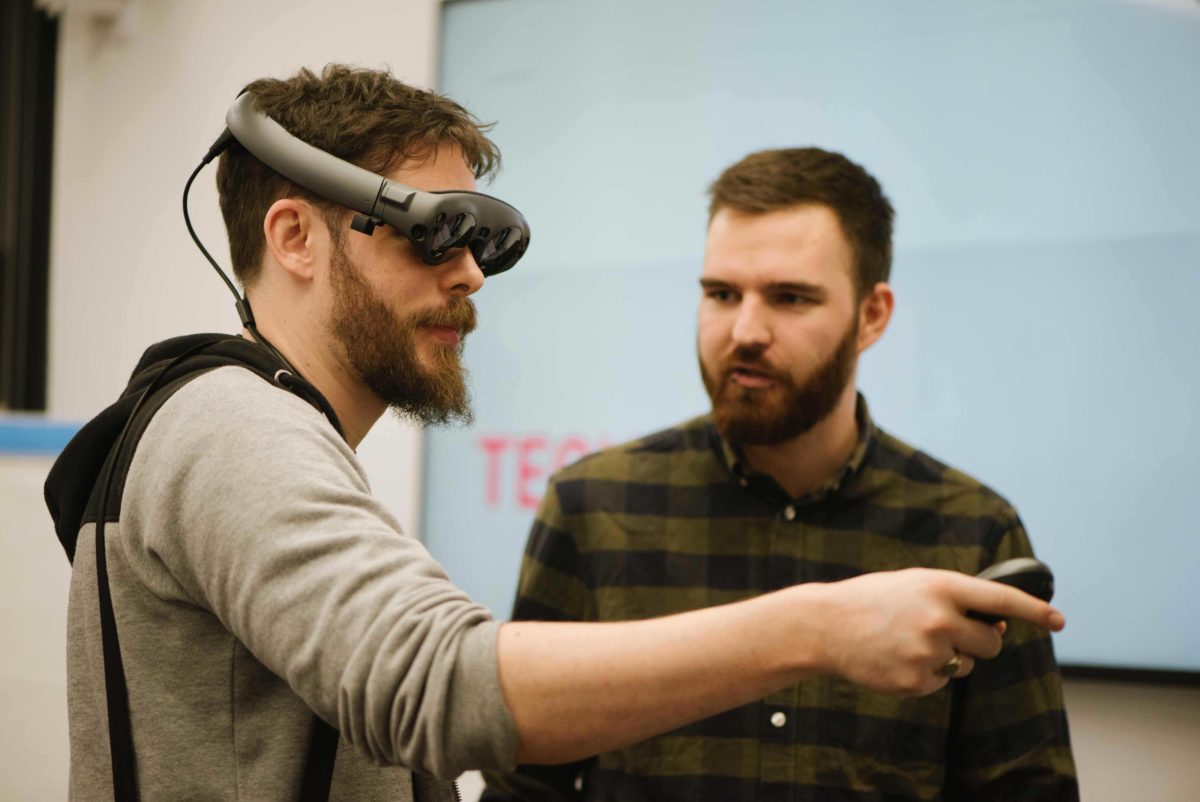 Past Events

UNITY – AND VR TOOLKITS FOR CREATIVES (FREE)
Including a Masterclass with VR Pioneer, Nonny de la Peña
Date: Thursday 20th June & Friday 21 June 2019
Location: StoryFutures Academy Lab, Royal Holloway, University of London (Shilling Building)

Summary: A 2-day Bootcamp that aims to give mid-level to senior creatives who are keen to explore immersive storytelling the opportunity to learn how to drive projects in real time game engines such as UNITY. This Bootcamp will give participants an understanding of the potential of real-time game engines, their creative application, workflows and pipelines. The 2 days will include case study analysis and insights from VR producers along with some introductory hands-on experience in Unity to help evaluate the capability of this essential VR tool. It is also an extraordinary opportunity to hear from guest speaker and VR pioneer Nonny de la Peña, CEO of Emblematic Group. Nonny will discuss the agenda-setting piece "Hunger in Los Angeles" (first VR experience selected for Sundance Film Festival 2012), as well as her next VR production of 'Joan of Arc' with ​Alejandro Gonzalez Iñarritu ​. She will introduce participants to the new REACH web-based platform for immersive development.

WHO IT IS FOR?
The bootcamp is for writers/producers/directors/designers and all creatives who won't necessarily be the technical hands-on of future VR and immersive projects, but need to know how real time game engines work and how to drive them from concept to delivery. Participants must have at least 2-3 screen credits, be keen to work in immersive, and be strategically placed to influence. PRIORITY will be given to those who are interested in going on to a paid ON SET TRAINING opportunity (for 6-10 weeks) with an Immersive company (funded by StoryFutures Academy and with one of our creative partners working in immersive content production).