R&D On Demand enables SMEs to access university expertise to develop new ideas and solve innovation challenges in next-generation storytelling. We have research experts in areas such as story form development, audience insight, immersive technology, business models, routes to funding and many others.
We are looking to support exploratory and early-stage R&D collaborations between SMEs and researchers that show clear potential for growth and innovation.

Some examples of areas where we can help:

Audience Insight: We offer audience testing of prototypes, pilots and fully-fledged projects to understand how they respond to multi-sensory attention cues. We provide insight into audience behaviours and access to data in long-term trends in consumer habits.
Business Innovation: We offer business development support, including collaborating on funding applications and helping companies innovate in business models.
Narrative: We offer creative or tech companies with a platform, software or hardware help creating, researching and testing great stories.
The offer to the SME includes:
Between 8 and 15 days of a researchers' time, usually over 3-4 months
Up to £3000 bursary to enable participation, if required,
Ownership of new IP developed in the R&D collaboration.
We expect the SMEs to contribute their own resources to the partnership, for example, through staff time, IP, facilities or equipment. We accept applications at any time, so if you are an SME who can benefit from this opportunity, we'd love to hear from you. To get started, read our Quick Guide to R&D on Demand, and express interest through the form to the side.
Quick Guide to R&D on Demand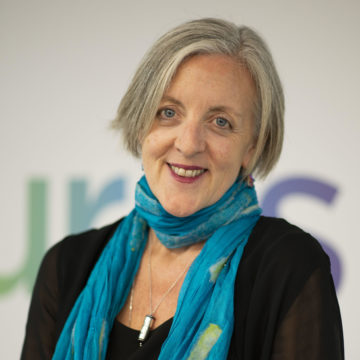 Professor Jen Parker-Starbuck
StoryLab R&D Lead, StoryFutures
Expertise: Story consultancy, narrative innovation, media and theatre, cyborg performance
Professor Jen Parker-Starbuck is Head of the School of Performing and Digital Arts at Royal Holloway, and Theme Leader on StoryLab projects. Jen is available to act as a story consultant for immersive projects, and is interested in narrative innovation, theatre and performance and issues of embodiment.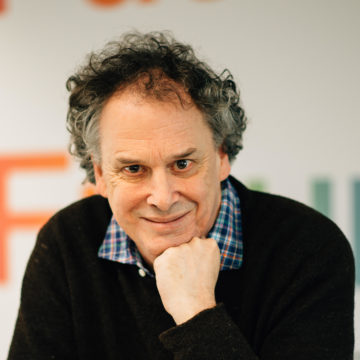 Professor Adam Ganz
Co-Investigator & Head of Writers Room, StoryFutures
Expertise: Story consultancy, narrative innovation, screenwriting
Adam Ganz is Reader in Screenwriting at Royal Holloway University of London, and Head of Writers Lab at StoryFutures Academy. He is also a researcher on the StoryFutures Cluster. He writes for radio, film and TV and also works as a dramaturge and narrative consultant. He is currently completing a book on how Robert De Niro works with screenplays. He can assist projects looking for story consultancy, narrative innovation and any aspect of creative storytelling.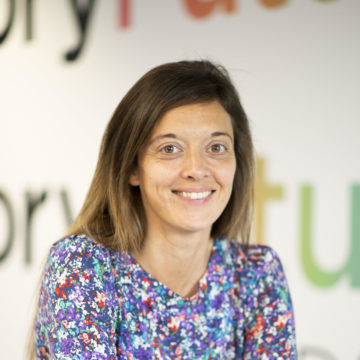 Professor Polly Dalton
Audience Insight R&D Lead, StoryFutures
Expertise: Audience responding, attention, awareness
Polly has a research background in attention and multisensory perception, having applied this knowledge in a range of non-academic projects, including recent work on driverless cars, installation art and helicopter warning systems.

She can use her understanding of human behaviour to offer unique perspectives on audience responding to immersive experiences, and, as head of the Department of Psychology, can also draw on a network of colleagues with truly diverse ranges of psychological expertise.
Dr John Ellis
Creative Data R&D Lead, StoryFutures
Expertise: Creative data, archives and metadata
John Ellis is Creative Data Lead at StoryFutures and Professor of Media Arts, having been a producer for many years, television, moving image and sound are his principal research areas. His current work involves initiatives to make archival TV material more available. He can assist projects looking for guidance in archival multimedia material, and the organisation of metadata in production and post production.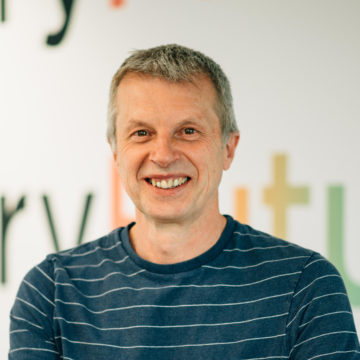 Professor Mark Lycett
Business R&D Lead, StoryFutures
Expertise: business models, access to funding/finance, deriving value from data
Mark specialises in the ways that value can be derived from (big) data. Prior to academia, he spent several years in industry in project management and consulting. At StoryFutures, Mark leads our work on understanding future business models and value chains in the immersive sector, as well as working on specific innovation projects with SMEs.

Mark can help creative and digital businesses think through business models (e.g., value offering and monetisation), approaches to raising finance or applying for government funding, and questions around data management and monetisation.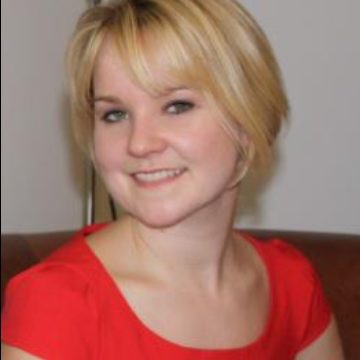 Dr Hannah Platts
Lecturer in Ancient History & Archaeology
Expertise: museums and heritage, storytelling, audience engagement.

Hannah has a research background in history and archaeology, particularly with regard to multisensory engagement with artefacts and the built environment. She has applied this knowledge to various projects including a forthcoming book on multisensory living in ancient Rome, and a virtual reality Roman villa that allowed visitors to experience recreated sights, sounds and smells of life in Roman Britain.

As well this insight into multisensory experience of the historical past, as project leader for a network that connects heritage institutions and technology companies in the UK and US and a member of a large History department, Hannah can draw upon a wealth of historical and museological expertise.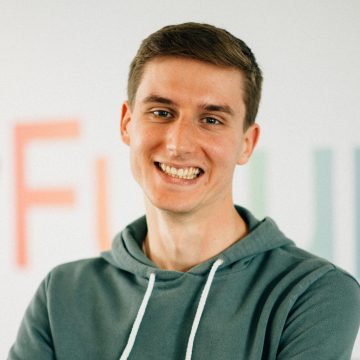 Jack Lowe
Cultural Geographer and Digital Media Artist
Expertise: digital geography, digital storytelling, location-based gaming, psychogeography
Jack is a cultural geographer whose research engages with various forms of digital media to investigate the processes through which places become meaningful. He can assist with insights on place and environment in digital narrative experiences as well as share learnings from his own location-based game development.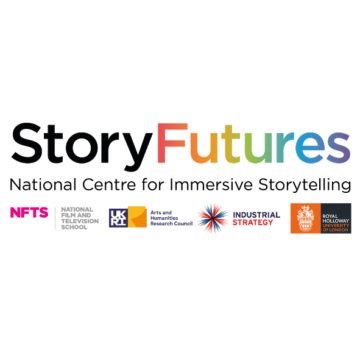 Dr Tim Summers
Lecturer in Music, Royal Holloway, University of London
Expertise: soundtracks, music, games, film, television, scores, pop culture
Music in video games, film and television; how music works in different kinds of media (including adapting music across different types of media); music in trailers; approaches to interactive music; how music helps to build story, character and worlds in media.

Tim's research focuses on music in popular culture. His PhD research investigated the functions of music in video games. He is able to work with StoryFutures partners to discuss how music can support the goals of their projects, especially in interactive media. As a musicologist with expertise in a wide range of both classical and pop culture materials, he can help point to useful precedents and suggest innovations for using the power of music to enhance the project at hand. He is just starting a new project researching music and the creation of fictional virtual worlds.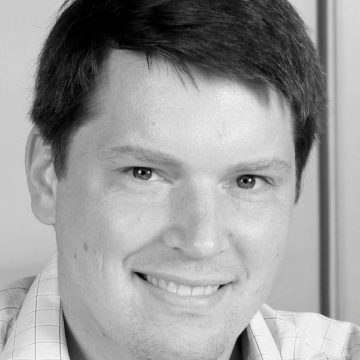 Dr Alexander Reppel
Reader in Marketing, Royal Holloway, University of London
Expertise: Service design thinking, usability testing, qualitative methods

Alex specialises in user-centred design. His most recent position before joining academia was in product development at a European online e-commerce and market research startup.
Alex can help digital businesses with designing, planning, and executing usability studies and other forms of user-centred research.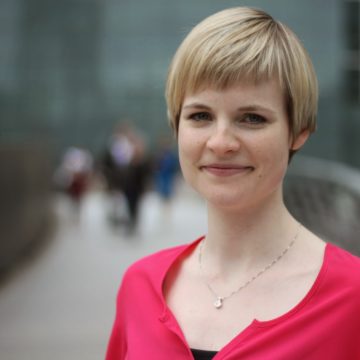 Danica Giles
Researcher, Royal Holloway, University of London
Expertise: narrative innovation, screenwriting, character development

Danica is a psychologist with a longstanding interest in the application of behavioural science to storytelling, in particular character design and film reception. Having worked as a behaviour change consultant with the private and public sector, she is now a PhD researcher in psychology and screenwriting at Royal Holloway and a regular guest lecturer for the MA Screenwriting. She can provide psycho-narratological insights to character & plot design and audience targeting.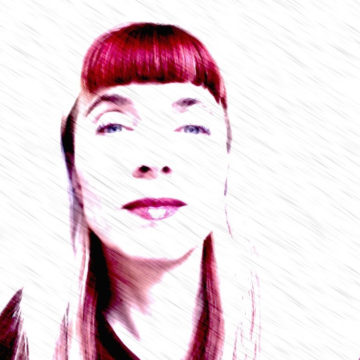 Dr Camille Baker
Reader in Interface and Interaction, UCA Farnham
Expertise: Immersive experiences, haptics, interactive performance
Camille Baker is an artist-performer/researcher/curator within various art forms: participatory performance and interactive art, mobile media art, tech fashion/soft circuits/DIY electronics, responsive interfaces and environments, and emerging media curating. Baker develops methods and approaches to exploring the body within performance & interactive art contexts, using soft circuits/etextile, wearable electronics & mobile media and new mechanisms to elicit engaging experiences using evolving approaches to participatory performance.

Baker's interactive practices and experience includes: teaching, curating and making, with a background in wearable technology and e-textiles, mobile media art and performance, the body, VR/AR performance, digital art curating, video art, new media art, alternative music, interactive installation, and emerging technologies research and education.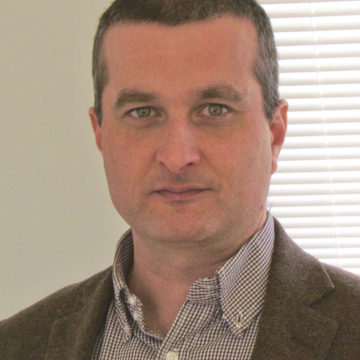 Dr Alin Tisan
Lecturer, Deparment of Electronic Engineering, Royal Holloway, University of London
Expertise: Public awareness, Changing behaviour, Elderly care, Pervasive healthcare (artificial olfaction, body hydration, interactive exercises), Smart Cities, Smart sensors, Digital controllers.
Alin's research is focused on creating neuromorphic hardware designs with applications in pervasive healthcare (smell recognition, body hydration, unobtrusive health monitoring). Part of the Internet of Senses research, Alin investigated the feasibility of developing affordable body hydration checkers to be placed in public toilets for raising public awareness on body hydration: an important parameter that influences human behaviour (e.g. driving and cognitive capabilities) and several health issues.

Alin has also investigated the development of an unobtrusive domestic activities monitor system that acquires acoustic information generated in a house, classifies them, creates behavioural profiles, detects abnormal events and finally makes decisions for raising alerts.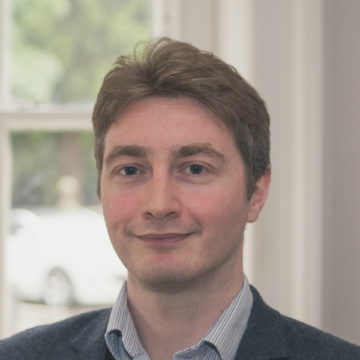 Dr Matthew Smith
Researcher, Deparment of History, Royal Holloway, University of London
Expertise: Heritage, Democratic Heritage, Public History, Public Humanities, Public Engagement
Matthew is a practice focused academic with 10 years' experience of working in or with the heritage sector, building partnerships between organisations to deliver collaborative public engagement programmes and digital educational resources.

A great deal of this work has focused on democratic heritage, working with collections that chart the history of rights and representation.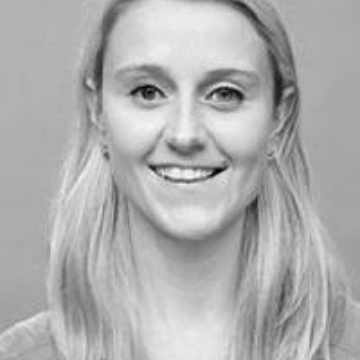 Dr Aneta Mancewicz
Lecturer in Drama & Theatre, Royal Holloway, University of London
Expertise: Theatre, VR, live performance, world building, storytelling, dramaturgy, shared social spaces
Aneta Mancewicz has experience with the application of VR and AR in live theatre practice. Her research focuses on the use of digital technologies in performance, and their implications for new modes of creation, reception, and perception of theatre as a medium. From 2016 to 2019 she worked as a dramaturg / researcher on VR adaptations of Shakespeare's Hamlet with a Brussels-based performance collective CREW.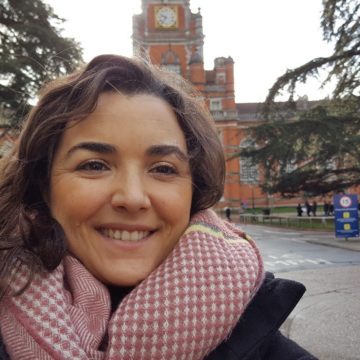 Dr Ines Mendes
Lecturer in Psychology, Royal Holloway, University of London
Expertise: Human change processes, Mental health, Well-being

Inês has a research background in psychotherapy, particularly, in trying to understand how people change. She is also an accredited clinical psychologist with experience on how these processes of changes occur in the real-world. More recently, Inês has been investigating factors that protect against mental health difficulties (e.g. self-compassion).

Inês can use her understanding of human change processes to support SMEs interested in developing projects to promote wellbeing and enhance mental health.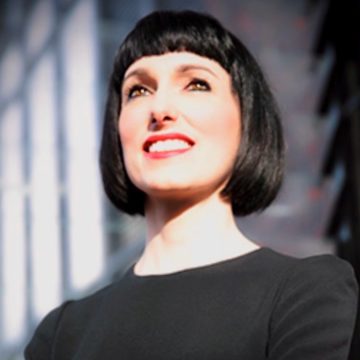 Dr Elisa Raffaella Ferré
Senior Lecturer in Psychology, Royal Holloway, University of London
Expertise: audience research, VR cybersickness, sensory processing, embodiment
Elisa has a research background in multisensory perception and embodiment. Her research focuses on how the vestibular signals from the inner ear integrate with other senses. She investigates embodiment, sensory integration in VR (including Cybersickness), and the effects of VR on the brain.


Elisa can help in understanding the effects of VR on human behaviour and in developing immersive multi-sensory VR experience.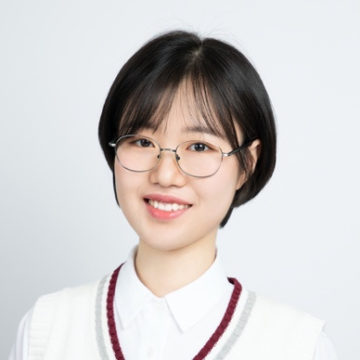 Mengli Feng
Researcher in Audio, Biosignals and Machine Learning
Expertise: sound perception and synthesis, psychoacoustics, character simulation, audio
Mengli's work focuses on how people perceive their own voice, which is a crucial aspect in VR experience, such as character simulation and role play. Aiming at finding out the effect of bone-conducted sound of one's own voice on the perception of one's emotions and identities, a large part of her work is developing an own-voice synthesising system based on air conducted recordings. The system is expected to enhance VR experience in multiple scenarios. For example, a museum might want to use the system to simulate a figure's own voice during a historical speech to reveal the inner experience of the figure. Her work also gives insight into how bone-conduction could be introduced in immersive experience.

Mengli is interested in projects that are relevant to her current work and is looking forward to collaborating with sound based SMEs.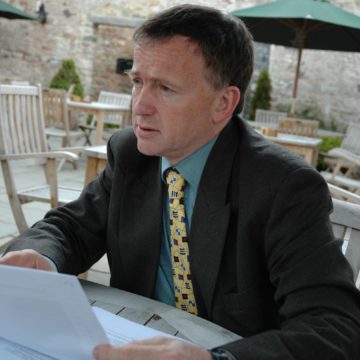 Professor David Howard
Head of Department of Electronic Engineering, Royal Holloway, University of London
Expertise: binaural audio, biosignals, machine learning
Professor David Howard is primarily interested in the area of human speech and singing voice production and perception. David can assist projects looking to innovate with immersive audio production, particularly those concerned with human voice and/or music elements.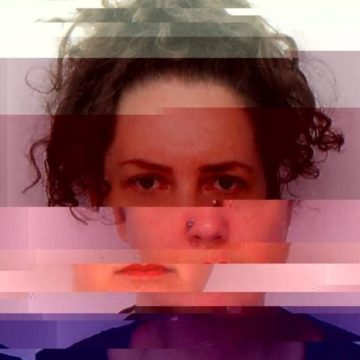 Professor Birgitta Hosea
Professor in Moving Image, University of Creative Arts
Expertise: world-building, artistic development
Birgitta has a commercial background in art direction, model making, and animation. She now works as an artist and researcher in the field of expanded animation, seeking creative ways to extend animation from out of the flat screen and into different technologies, spaces, and disciplines. Exhibiting internationally, her most recent shows include National Gallery X; Venice Biennale, Italy; Oaxaca Museum of Contemporary Art, Mexico; Karachi Biennale, Pakistan, and Chengdu Museum of Contemporary Art, China.

Birgitta can use her creative experience and personal networks to contribute to ideation, world-building, developing innovative technological applications, and user case studies. Having led MA courses in animation for over 17 years, she can also draw upon an extensive alumni network of animation professionals.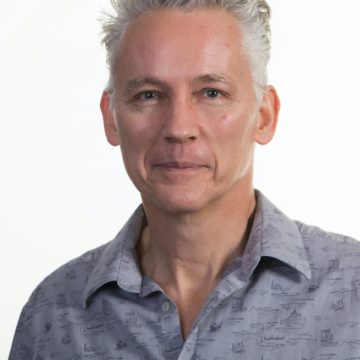 Professor Chris Hackley
Professor of Marketing, Royal Holloway, University of London
Expertise: creative strategy, advertising, branded content, story paratexts
Chris's PhD focused on the creative advertising development process in advertising agencies and he has followed this interest for 20 years in his subsequent research and teaching.

In recent research studies, Chris and co-authors have looked at the use of paratextual communication by brands, in particular exploring how digital media paratexts invoke narrative transportation and other forms of emotional consumer engagement in spite of paratexts' inherent narrative discontinuity and incomplete-ness. He would be interested in working with any SME that is seeking to develop fresh approaches to the creative development of media content, especially brand stories.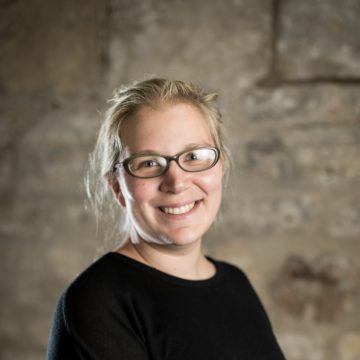 Dr Catriona Cooper
Senior Fellow in History, Heritage and Media, Royal Holloway, University of London
Expertise: immersive experiences, auralization, visualisation, archaeology, heritage, storytelling, 3D printing
Catriona is a digital humanities specialist whose work focuses on the potential of digital approaches to engage with heritage. I have experience of 3d modeling and recording, both visually and acoustically, and am particularly interested in multisensory immersive experiences. I can help evaluate the potential for digital heritage storytelling with both a digital skillset and a disciplinary background. Also, I bring a strong interest in the ethics of digital projects to the table.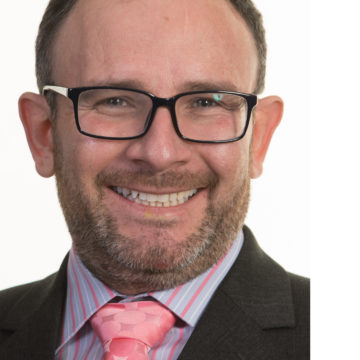 Dr José-Rodrigo Córdoba-Pachón
Senior Lecturer in Business and Management, Royal Holloway, University of London
Expertise: creativity, digital innovation, business models
José-Rodrigo has conducted extensive research in the use of systems models to foster and nurture creativity in management education and elsewhere; prior to academia, he was a business analyst, project manager, and small business family entrepreneur in Colombia, his home country.

Through participative enquiry, he can help businesses become more mindful of their own creative strategies and capabilities, and improve their business models based on digital stories and innovations that could act as both media or outcomes of networking.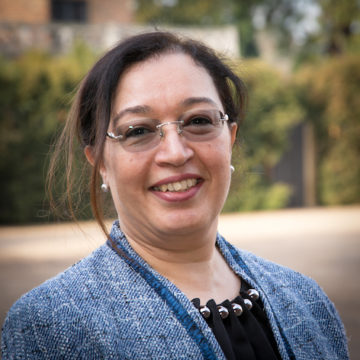 Dr Amany Elbanna
Reader in Information Systems, Royal Holloway, University of London
Expertise: digital platforms, new ways of working, technology adoption, technology implementation, technology use
Amany has expertise and consults on new ways of working and how people work with new technology, digital platform adoption, and users' experience, and change management surrounding adoption and implementation of new technology.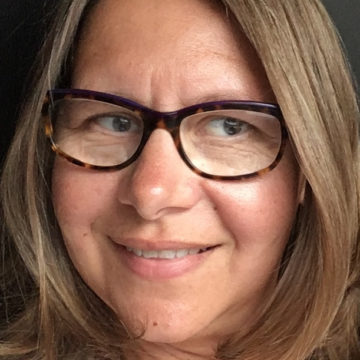 Professor Hannah Thompson
Professor in Languages, Literatures and Cultures, Royal Holloway, University of London
Expertise: digital accessibility, audio description
Hannah works on how technologies usually used by blind people (such as audio description; tactile maps; braille) can be repurposed to widen access to culture for everyone. She is also interested in how audio description can make digital technologies such as VR and AR accessible to blind people and the benefits this can bring to non-blind people.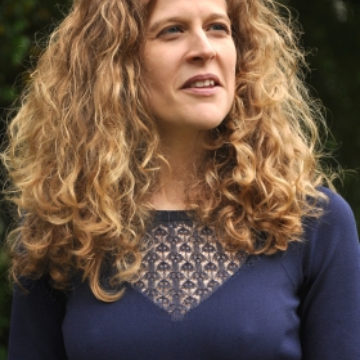 Dr Anna Whitelock
Head of Department of History, Royal Holloway, University of London
Expertise: narrative, heritage, nostalgia, collecting
Anna is Head of Department and Reader in Early Modern History. Her research interests lie broadly in sixteenth and seventeenth-century political history and in particular issues relating to monarchy, religion, gender, court politics, political culture, royal bodies, and issues around monarchical succession. Anna is also the Director of the London Centre for Public History and Heritage and is available to consult on projects working on history, heritage, nostalgia and collecting.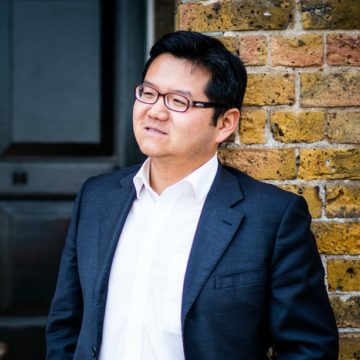 Dr George Guo
Lecturer in Broadcast Media, Royal Holloway, University of London
Expertise: comparative media studies, access to Chinese media market, qualitative market research
George's research efforts concern the past and present of the transnational audio-visual flows with a particular focus on the relationship between the UK, US and East Asia. He has also been taking part in various professional and consultancy activities related to the UK-China TV trade.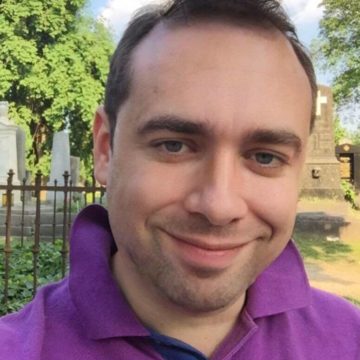 Dr Mark Berry
Head of Department of Music, Royal Holloway, University of London
Expertise: Opera, staging, audiences, history, musical narratives, music, music and politics, aesthetics
Mark has held positions in both History and Music departments and is now Head of Music at Royal Holloway. His research spans the history of European classical music and, more broadly, European history and the history of ideas, from the late seventeenth century to the present day. Relationships between politics and music are a particular interest. His most recent books are a biography of Arnold Schoenberg and, as co-editor, The Cambridge Companion to Wagner's 'Der Ring des Nibelungen'. He also works on contemporary opera staging, not least the ways in which a work (not only an opera) in performance can tell consonant, divergent, and contradictory stories at once. He regularly reviews musical performances for his blog, Boulezian, which again has a strong interest in musical (and other) narratives for a broader public.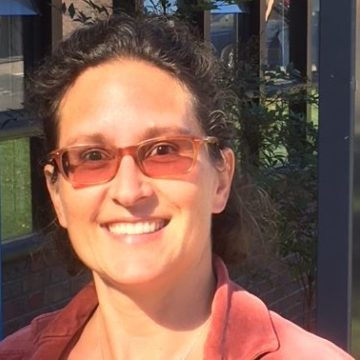 Professor Hanna Zagefka
Professor in Social Psychology, Royal Holloway, University of London
Expertise: Social Psychology

How do group identities (e.g., being British, being female) affect our behaviour? How we react, who we like, who we help? I have explored this in a rage of contexts, e.g. immigration, charitable donations, and most recently COVID-19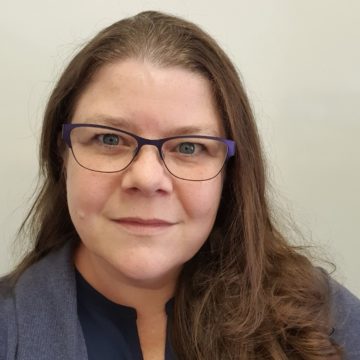 Professor Dawn Watling
Professor of Psychology, Royal Holloway, University of London
Expertise: Children, Adolescents, social and emotional development, Wellbeing and mental health
Dawn's expertise is focused on children's and adolescents' social and emotional development. My focus is on how they use impression management in everyday offline and online interactions, as well as the importance of environment (social interactions, engagement with nature) in the development of social skills and their mental health and wellbeing. Dawn can offer developmental insights to projects, expertise in working with 6 to 24-year-olds, and in assessing the impact of immersive experiences.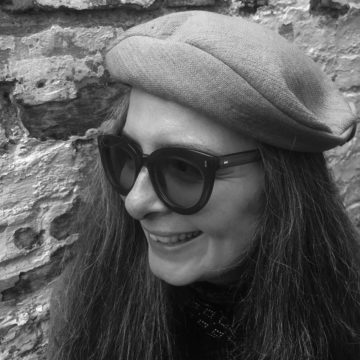 Professor Redell Olsen
Professor of Poetry and Poetics, Royal Holloway, University of London
Expertise: narrative, poetics, visual arts, critical thinking, environment
Redell specialises in writing, poetics, radical narratives and the visual arts. She has published collections of poetry and also makes work as a visual artist. Her film, Now Circa (1918), about the struggle for female suffrage was shortlisted by the AHRC as a Research Film of the Year in 2018. She teaches courses in writing and contemporary literature, with an emphasis on creative-critical approaches to narrative and poetic practice. She has been teaching digital writing / poetry alongside emerging innovative page-based and hybrid poetics at Royal Holloway for many years. In 2020 she was awarded the DARE arts prize to collaborate with entomologists and radar scientists, Opera North, the National Science and Media Museum and The Tetley Art Gallery in Leeds. She has research interests in ecology, climate justice, performance, film, conceptual art, site-specific praxis, poetics, radical narrative, bookworks, critical theory, feminism and histories of material culture.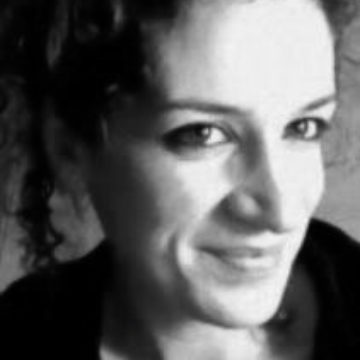 Dr Mariza Dima
Senior Lecturer in Games Design, Brunel University
Experience: Augmented Reality, immersive experience design, games design, affective storytelling
Mariza specialises in the design of meaningful, playful, seamless experiences through technology. With a background in Human-Computer Interaction, she has worked as a designer and developer with physical, mobile, and haptic interfaces to serve interactions in socio-cultural contexts, prominently in performance art, cultural heritage and social innovation. She has worked on audience experience in different contexts and in collaboration with creative industries. Her current research blends games design with Mixed Reality, and she also designs games for social causes. Mariza can offer a design lens in the conceptualisation phase, and her knowledge on user/player experience design, including technical requirements, game design, and audience engagement.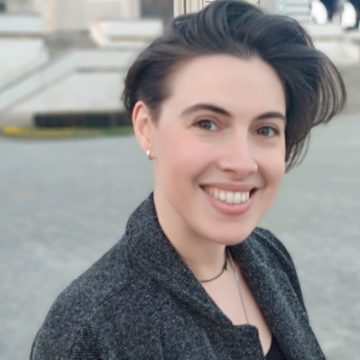 Dr Suki Finn
Lecturer in Philosophy, Royal Holloway, University of London
Expertise: Metaphysics, Logic, and Feminist Philosophy
Suki's areas of research span the philosophy of logic, the philosophy of science, metaphysics, epistemology, metaphilosophy, applied philosophy, and feminist and queer philosophy. She currently works on the topics of pregnancy and gender. Suki has published in various philosophy journals, edited book collections, and in the online magazine Aeon. She is the editor of 'Women of Ideas'published with Oxford University Press which is a collection of Philosophy Bites interviews with women and the author of 'PhilosoFood' published with Icon which is an introductory philosophy book for the general public using food examples to demonstrate philosophical puzzles. She is represented by her agent Ben Clark at the SohoAgency in London. Suki is on the Executive Committee for the Society for Women in Philosophy UK and the Council for the Royal Institute of Philosophy. In her other life, Suki is a musician with music signed to Universal and NinjaTunes Production Music.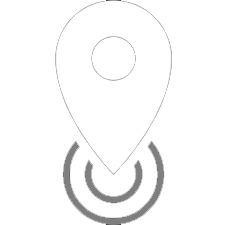 Eligibility
Applicants must be an SME based in the Gateway Cluster or Greater London (see map) Express your interest
Tell us about the support you're interested in this form and we'll be in touch to discuss the project and potential academics. Apply for R&D support
After a scoping meeting with your potential collaborator, submit a brief description of your project, timeline and ideal outcomes - we will turn this around in 2 weeks. R&D Collaboration
Carry out the project, usually over a 3 month period.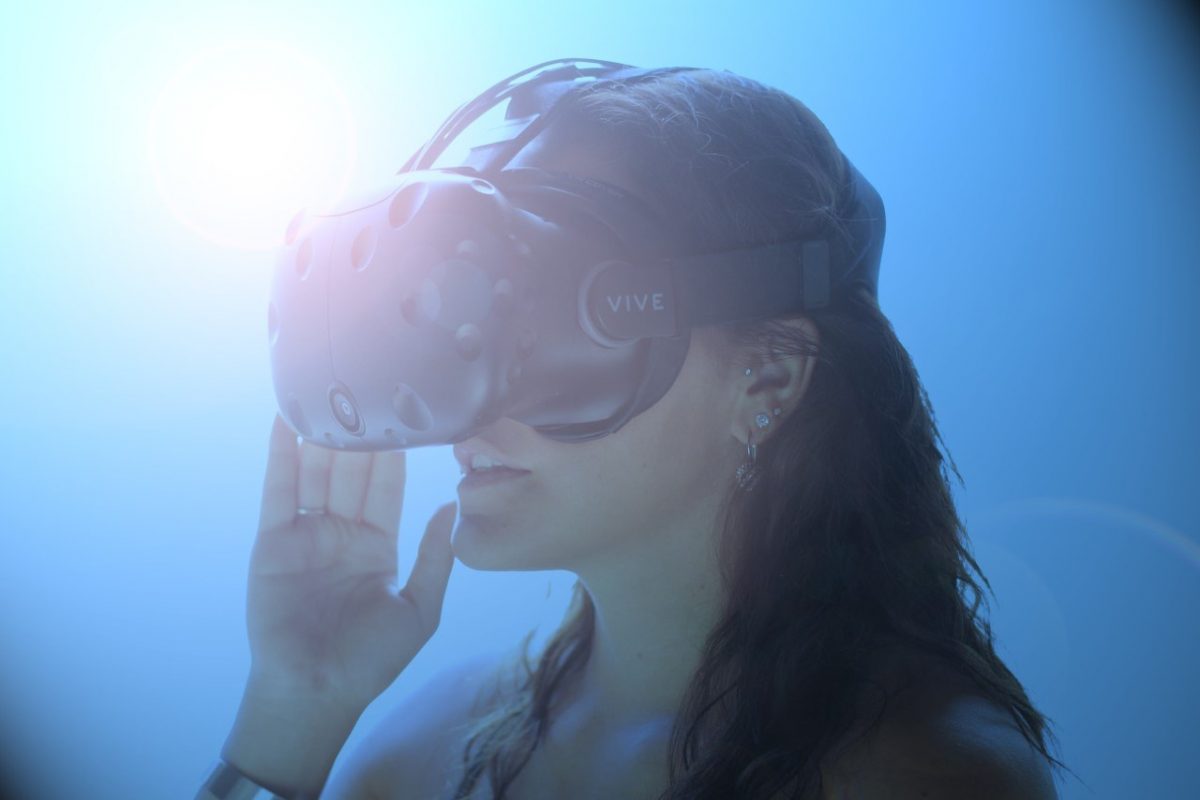 Tackling cybersickness in VR
Read about how SME Kagenova worked with StoryFutures through the R&D On Demand programme to test their next-gen product copernic360, which tackles the problem of cybersickness in VR
Read the case study