StoryFutures China: UK-China Transnational Strategic Partnership for Immersive Storytelling in Museums and Cultural Institutions
StoryFutures China brings together two of the world's leading cultural institutions - The National Gallery in the UK and Shanghai Science and Technology Museum in China - to research, prototype and develop immersive storytelling experiences that both enhance visitor experiences on-site as well as allow for the Gallery and the Museum to take experiences to the audience, wherever they are in the world. This groundbreaking collaboration will create two audience-facing immersive prototypes, one at each location, that are specifically designed to speak to local audiences as well as travel to their counterpart institution in the UK or China. In so doing, StoryFutures China will facilitate a new level of cultural exchange between the two countries by promoting an approach to visitor experiences that has the international visitor in mind as much as the nation's citizenry. Themed around a concern with "art in science" and "science in art", this collaboration will enhance and translate artworks and historical artefacts for visitors by using immersive technologies to provide additional layers of informational depth and emotional engagement by revealing the stories behind some of each country's national treasures.
The StoryFutures China StoryLab open call challenge will go live in November. The opportunity will be available to SMEs across the breadth of the Gateway Cluster and Greater London. Shortlisted SMEs will be invited to join a two-day workshop before pitching their idea for the project. The workshop will bring together world-leading academics and industry specialists to provide insight into cutting-edge technology, audiences and testing, data workflows, and delivery models. A panel from The National Gallery and StoryFutures will decide the winning SME, who will receive a production budget alongside support from our technical and R&D teams.
Showcasing Immersive Experiences in the UK and China.
17th September 9-11am

The first of three events, this is a 2 hour 'multi- masterclass' which will showcase four innovative immersive experiences located in the UK and China. The creators of these immersive projects will share the highs and lows of getting these large-scale innovative experiences off the ground. Discover how they broke the mould for experiences of this kind, managed expectations of their client and audience, and handled technical challenges.

See the livestream
Immersive Partnerships: The Business of Working in China
23rd October 12:30-14:00 BST
What cultural, contractual, and legal issues do you need to consider when creating immersive experiences in China? While the opportunities in China and Chinese expertise in XR technologies are vast, when expanding into any new market UK companies will face new challenges and risks. Following extensive research and interviews with companies already successfully navigating these challenges, we will present the outcomes of our research including practical suggestions that UK SMEs looking to expand into the Chinese market can adopt. This event will be presented in collaboration with PACT and DIT who will share their China Toolkit and advice on doing business in China, specifically relevant to new and immersive productions.
Register for Event 2 – Immersive Partnerships: The Business of Working in China
Audiences and Opportunities – Applying for StoryFutures China StoryLab

26th November 9-11am GMT
StoryLab is the process by which an eligible UK company can secure grant funding to produce the National Gallery's StoryFutures China experience. This event will outline the StoryLab process, the opportunity for UK SMEs, the funding available, and provide more information on our partners, the National Gallery and the Shanghai Science & Technology Museum. We will dig into the details of the brief and focus on the audiences this project is aiming to reach. This session will look at topics such as, how you can create immersive experiences for multiple audiences, what the differences and similarities are between UK and Chinese audiences, and how to design an experience that can travel between the UK and China.
Register for Event 3 – Audiences and Opportunities: Applying for StoryFutures China StoryLab Feb 2020: Project funded by UKRI Late 2020: Brief goes live, inviting creative companies in our network to get involved Jan 2021: Production begins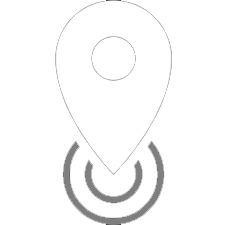 Mar 2022: Experiences live in both institutions Oct 2022: Project wrap up