First StoryFutures Academy Co-Funded Immersive Production Selected for Tribeca Festival
StoryFutures Academy

June 3rd 2019
London Wednesday 6th March 2019: StoryFutures Academy, the National Centre for Immersive Storytelling jointly run by the National Film and Television School (NFTS) and Royal Holloway, University of London, announced that its first co-funded immersive production, Common Ground, directed, produced and written by Darren Emerson was selected for the Tribeca Film Festival, which takes place between April 24th to May 5th 2019 in New York.
The Tribeca Film Festival celebrates storytelling in all its forms including VR, gaming, online as well as film and TV.
A passionate advocate of VR story-telling, Darren Emerson is a director, producer and co-founder of London production company East City Films, and its subsidiary VR City. He has experienced considerable success with his VR film, Witness 360: 7/7 which was selected in competition at IDFA Doc Lab and been played at many high-profile festivals including Cannes; and VR documentary, Indefinite which won the first ever VR commission by Sheffield Doc/Fest and has been featured in the New York Times Op-Docs VR app, as well as touring festivals globally.
Common Ground was one of the final five projects in the first year of the CreativeXR programme, a collaboration between Digital Catapult and Arts Council England, which provided the majority of the funding to complete the prototype experience. Darren secured additional funding from StoryFutures Academy to complete the project. Co-funded productions are a key part of the Academy's remit in addition to immersive labs, writer's rooms and senior level work placements in immersive roles. The Academy, which is funded by the government's industrial strategy challenge fund, will support and co-fund dozens of immersive productions over the next three years with a focus on storytelling.
Common Ground explores the notorious Aylesbury Estate, home to thousands of South Londoners, and a concrete monument to the history and legacy of social housing in the UK. The Aylesbury Estate is undergoing a massive regeneration scheme that will see big changes to the community of thousands that live there and call it home. Common Ground mixes 360 video and real time environments to allow people access to areas of the estate itself and personal spaces of residents, in order to examine how design, planning, dreams of utopian living and the political will of the day has affected the ordinary people caught in its midst. Utilising stereoscopic 360 video, photogrammetry, 3D modelling, and archive the viewer enters the world of the estate from its birth in 1960's, through its decline and up to its controversial regeneration today. This multifaceted documentary questions notions of community, examines the dis-enfranchisement and demonization of the working class, and ask whether current housing policy today is destined to repeat the mistakes of the past.
James Bennett, Co-Director of StoryFutures Academy said: "It's incredibly exciting that the first production StoryFutures Academy has co-funded has been selected for a festival as prestigious as Tribeca. Common Ground embodies what the Academy is all about and puts storytelling at its heart, which we believe is the key to unlocking the technology's potential."
Darren Emerson said: "Common Ground is the technological and creative culmination of four years of work and development in VR; and the next step in my immersive documentary storytelling. It is a work that utilises my passion for exploring social injustice, giving voice to those not usually heard, and building an experience that allows us to connect more closely to the lives of other people. It's a privilege to have my work selected for Tribeca and I would like to thank the Arts Council, Digital Catapult and StoryFutures Academy for seeing the project's potential and providing the funding to get it made."
Rebecca Gregory-Clarke, Head of Technology, Immersive, at Digital Catapult, said: "It's very exciting for us that Darren and the team behind Common Ground will be part of the Tribeca Film Festival this year. Having guided them through CreativeXR over the last year and a half, we've seen Common Ground grow and develop from an idea using ground-breaking production techniques into a thoroughly original, thought-provoking immersive experience that tells not just an interesting story, but lifts the lid on the realities of social housing and regeneration."
Ben Lane, Senior Manager, Enterprise and Innovation at Arts Council England said "VR City have created an extraordinary piece which showcases the power of immersive technology to create empathy and a sense of place when combined with artistic talent and vision. Having had the privilege of following it from an idea on a page to a fully realised experience, it's fantastic to see Common Ground selected for Tribeca."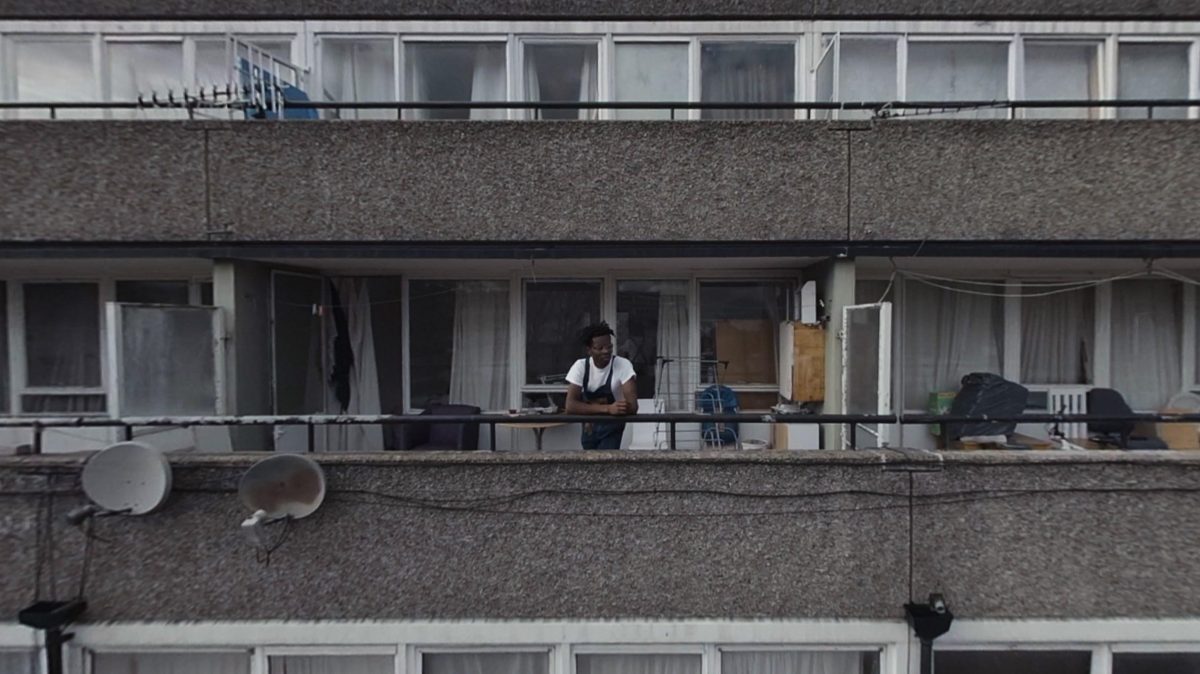 Share this article: