Imperial War Museum: One Story, Many Voices
StoryFutures

December 2nd 2021
One Story, Many Voices is an innovative digital installation project which brings together a group of celebrated writers, local communities, and members of SWWHPP with expertise in binaural sound recording. Together they imagined and created immersive sound worlds with diverse voices reflecting on war and conflict and its impact on our lives today.
StoryFutures Academy worked with the Imperial War Museum and writers and partners around the country to help realise binaural immersive sound pieces which use 360 sound to put the audience at the heart of the story.
These are the 8 stories: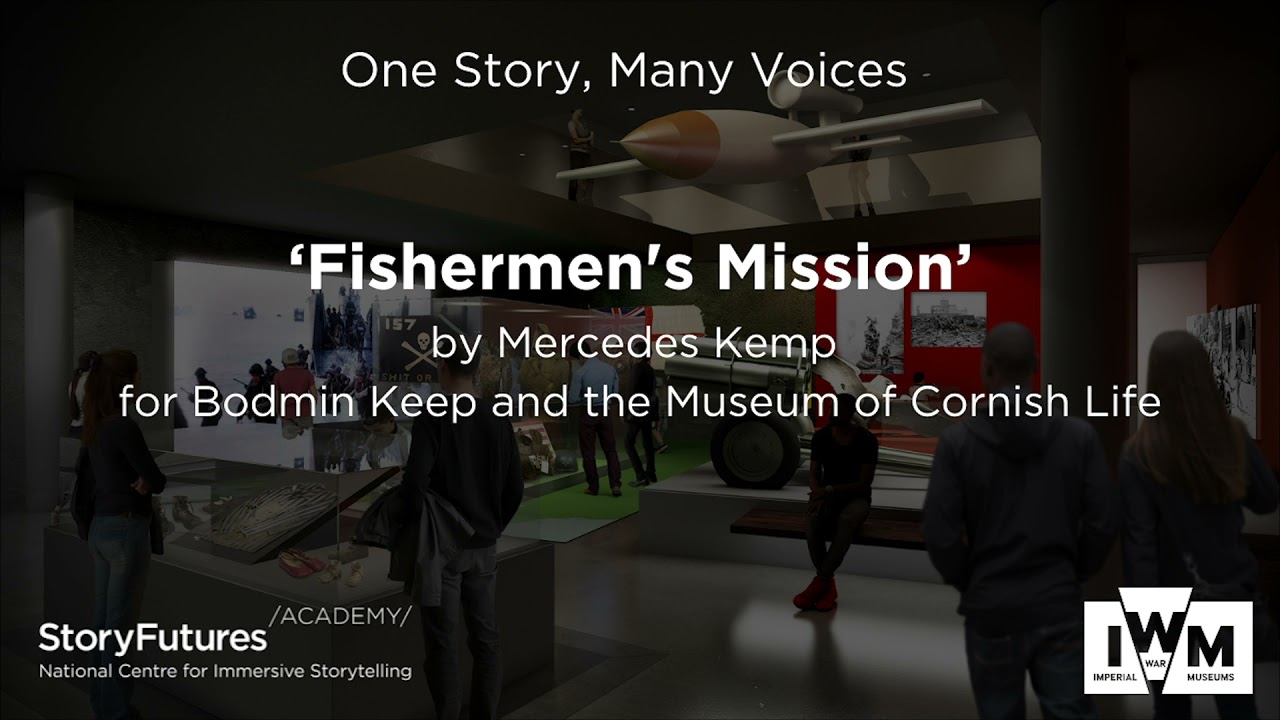 'Fishermen's Mission' by Mercedes Kemp for Bodmin Keep and the Museum of Cornish Life
As he remembers heroic, dangerous times during the Second World we join an immersive sound journey with a Cornish fisherman filled with raging seas, trawlers, and lasting friendships. Listen to this soundscape to reflect on aspects of Cornwall's role in the conflict when locals welcomed their French 'cousins' from across the Channel fleeing the dangers of Nazi-occupied Europe.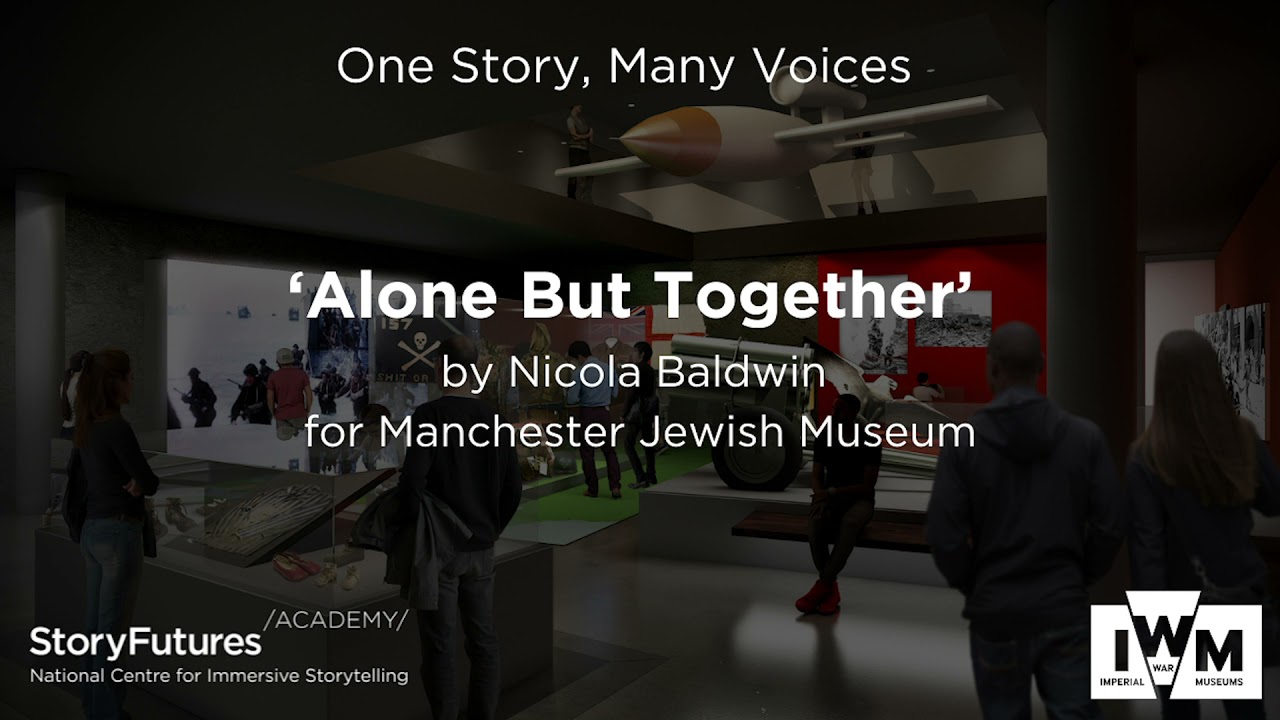 'Alone But Together' by Nicola Baldwin for Manchester Jewish Museum
Through the voice of seventeen-year-old Freida Selman, we explore the experiences of Jewish refugees who sought safety in the United Kingdom and worked in domestic service. In Manchester, Frieda experiences the day-to-day challenges of wartime Britain, and forges new friendships over a shared love of music. Listen to find out more about what life was like for the teenage refugees who left their homes to work in new places, the memories they brought with them, and the new adventures they encountered.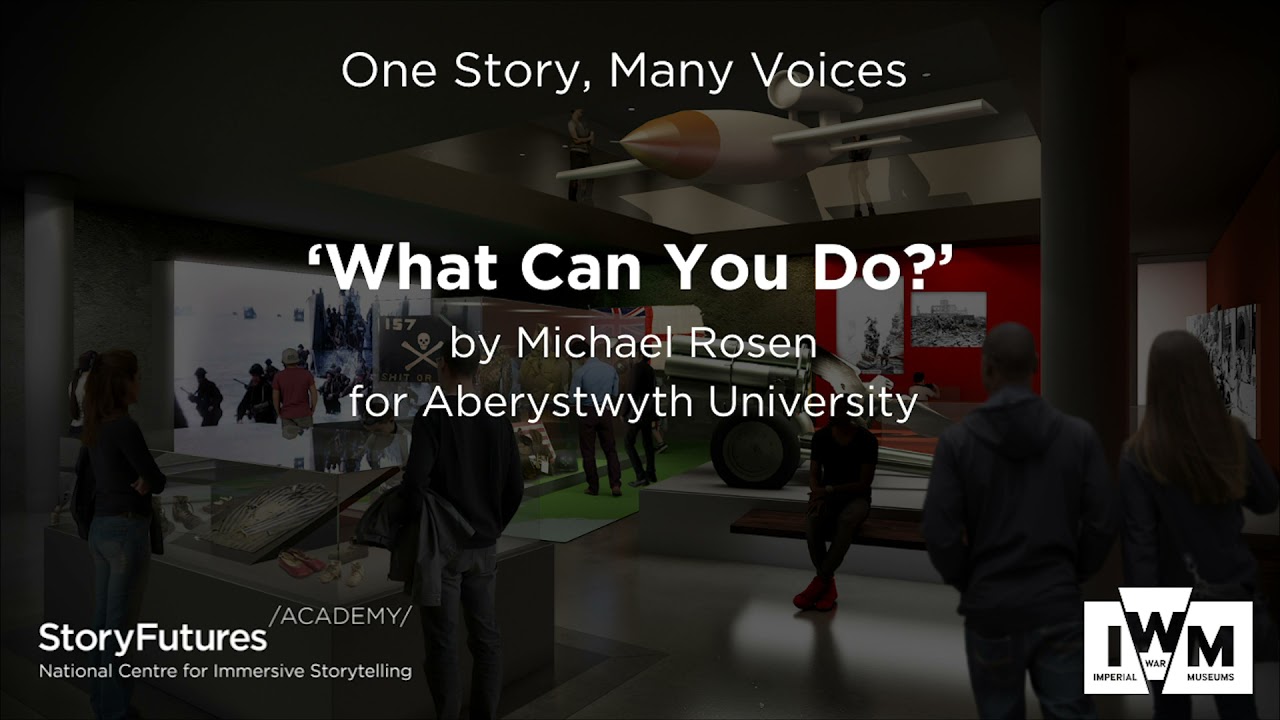 'What Can You Do?' by Michael Rosen for Aberystwyth University
Through the voices of Michael, Sion and Ghofran we are immersed in two separate but interwoven journeys of refugees to Aberystwyth. These stories are separated by time but depict the shared experience of Wales as a place of refuge and safety for those caught up in the horrors of war. In Michael Rosen's telling of his family's story, we glimpse moments of Oscar and Rachel's transport to Auschwitz. Listen to this immersive soundscape to consider the personal journeys and experiences of those who died in the Holocaust, to hear from those who found refuge in Wales, and to find out more about the individuals who are still working to help refugees today.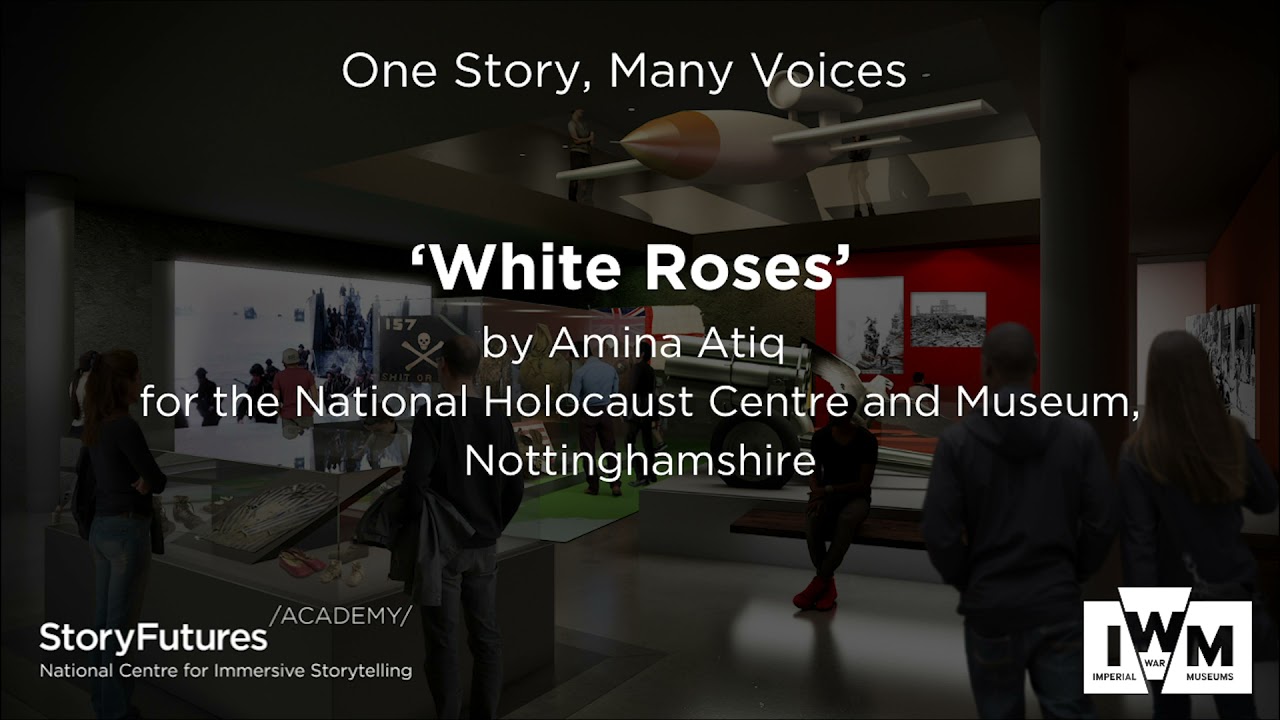 'White Roses' by Amina Atiq for the National Holocaust Centre and Museum, Nottinghamshire
Where does childhood 'go' when a young boy experiences war and is displaced from his birthplace? In this powerful, emotive sound journey, writer Amina Atiq invites us to consider the pain and dislocation of a family torn from familiar surroundings during the Second World War. As we reflect on experiences from another time and place to our own, Atiq urges us to listen to unfamiliar stories and consider their impact on our lives today as she walks through the rose gardens of the National Holocaust Centre and Museum.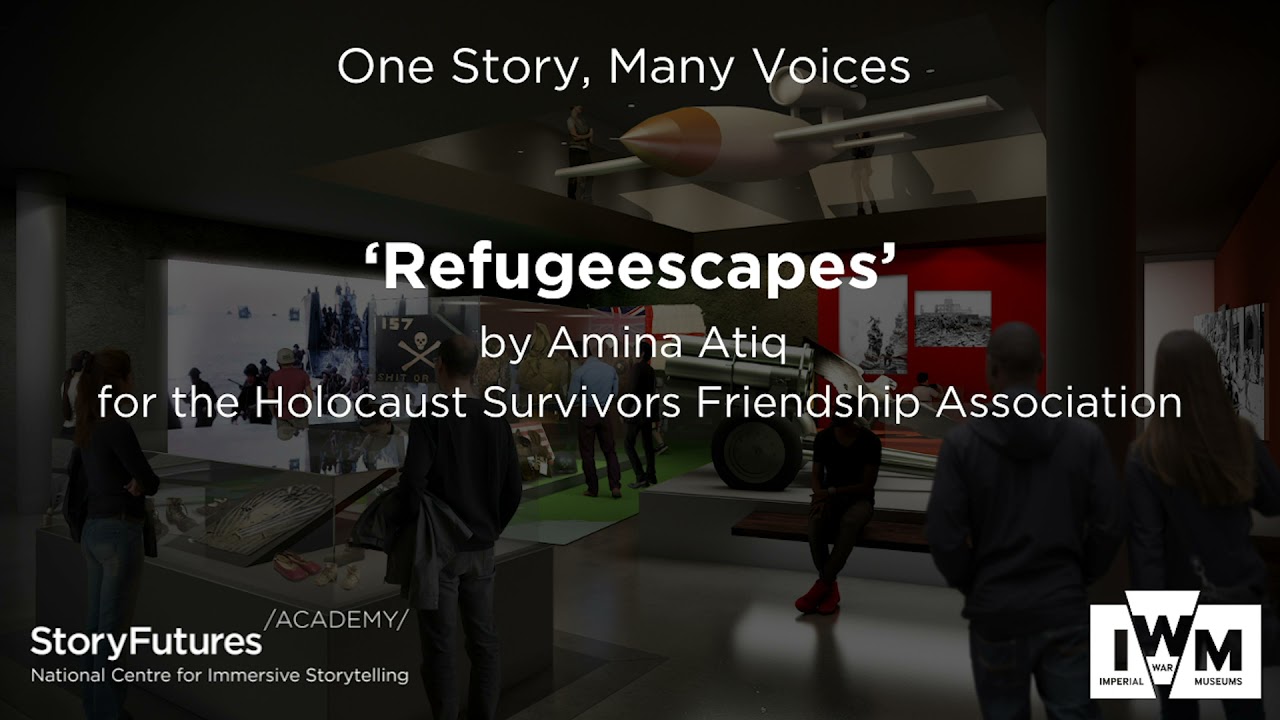 'Refugeescapes' by Amina Atiq for the Holocaust Survivors Friendship Association
In this spoken word poem, Amina Atiq evokes the traumatic memories and harsh journeys of stateless refugees who made their way to Yorkshire during the Second World War. This immersive work, informed and inspired by stories collected by the Holocaust Survivors' Friendship Association based at the University of Huddersfield, transports the listener across the sea to the sounds of North England. Listen to find out how refugees adapted to new surroundings and found employment in textile manufacturing, while carrying with them the memories and traumas of past experiences.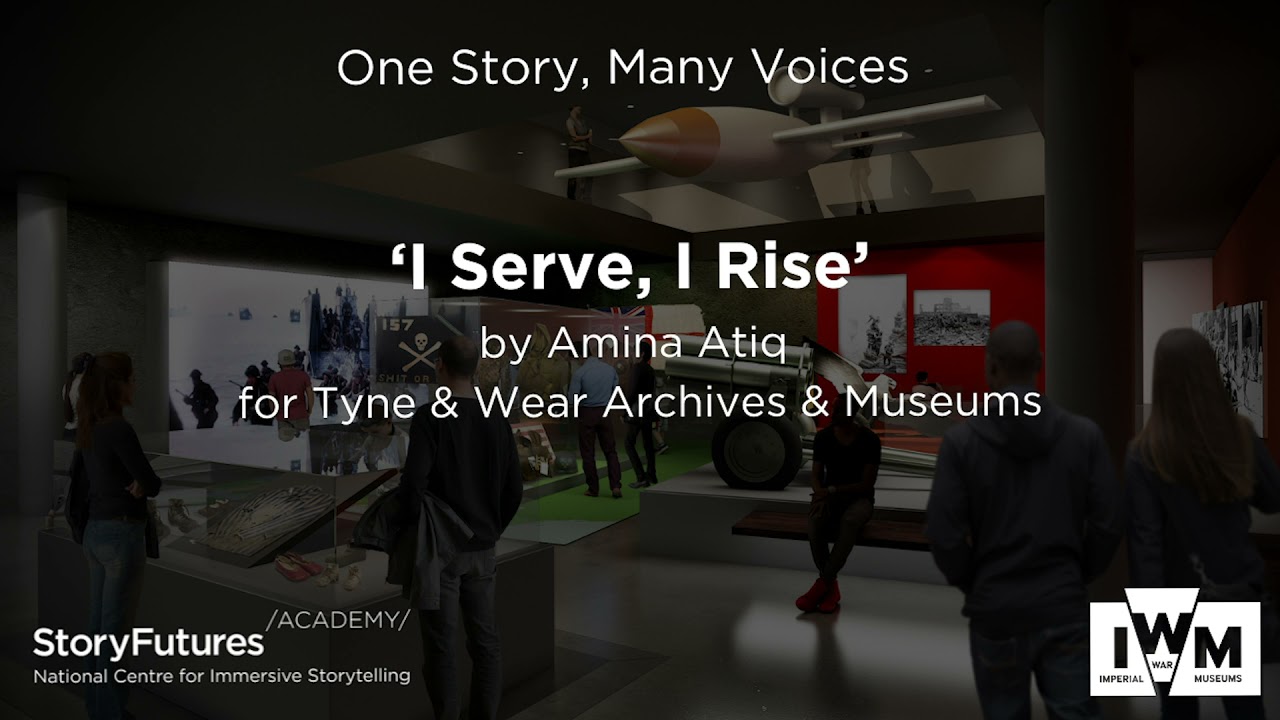 'I Serve, I Rise' by Amina Atiq for Tyne & Wear Archives & Museums
Join a woman from Tyneside on a journey across Newcastle toward North Shields as she support Britain's war effort working as a conductress for the Northern General Bus Company. Writer, Amina Atiq, takes her character from city landmark to landmark, noticing the most personal details of everyday life in Britain during the Second World War from the Honduran soldiers arriving in Newcastle en route to Scotland to the women welders working at the docks...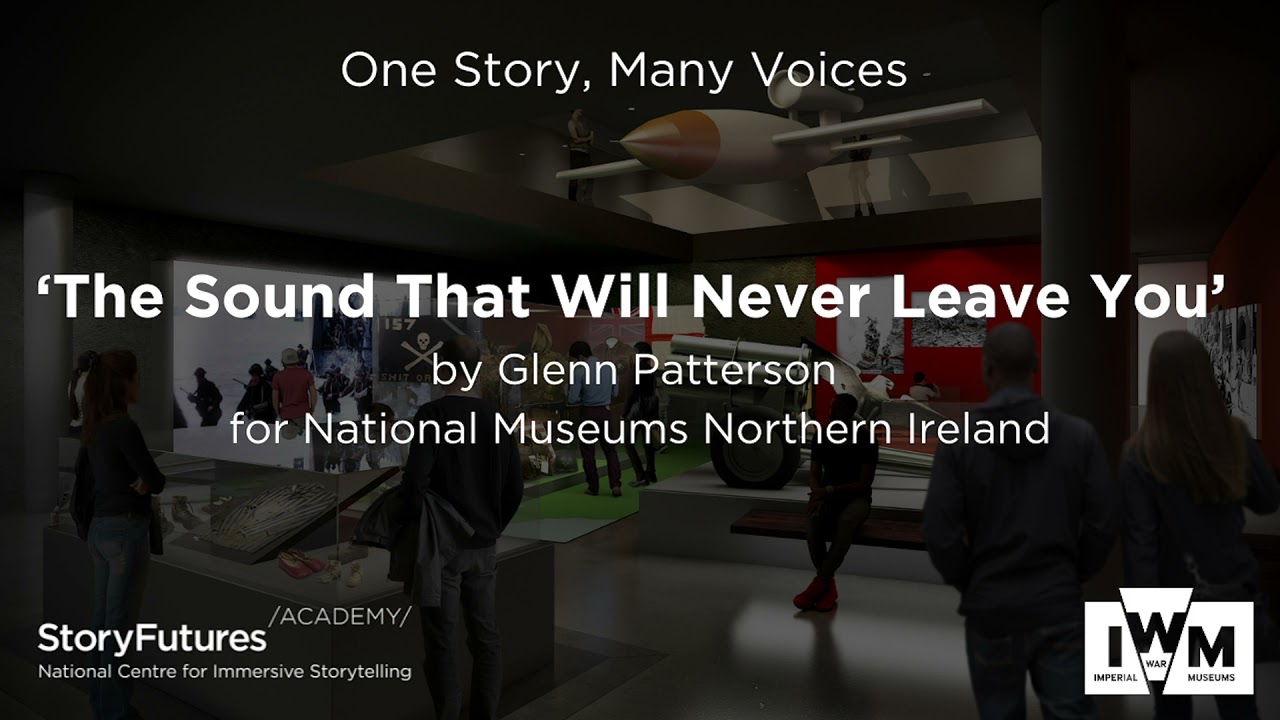 'The Sound That Will Never Leave You' by Glenn Patterson for National Museums Northern Ireland
Inspired by the rich collections of National Museums Northern Ireland and the Northern Ireland War Memorial Museum, celebrated author Glenn Patterson weaves together different personal experiences of the bombing of Belfast in April 1941. In 'The sound that will never leave you' Patterson evokes the intense experience of watching Belfast being bombed from the relative safety of the surrounding hills as well as being right at the centre of the attack as bombs dropped by German aircraft explode all around...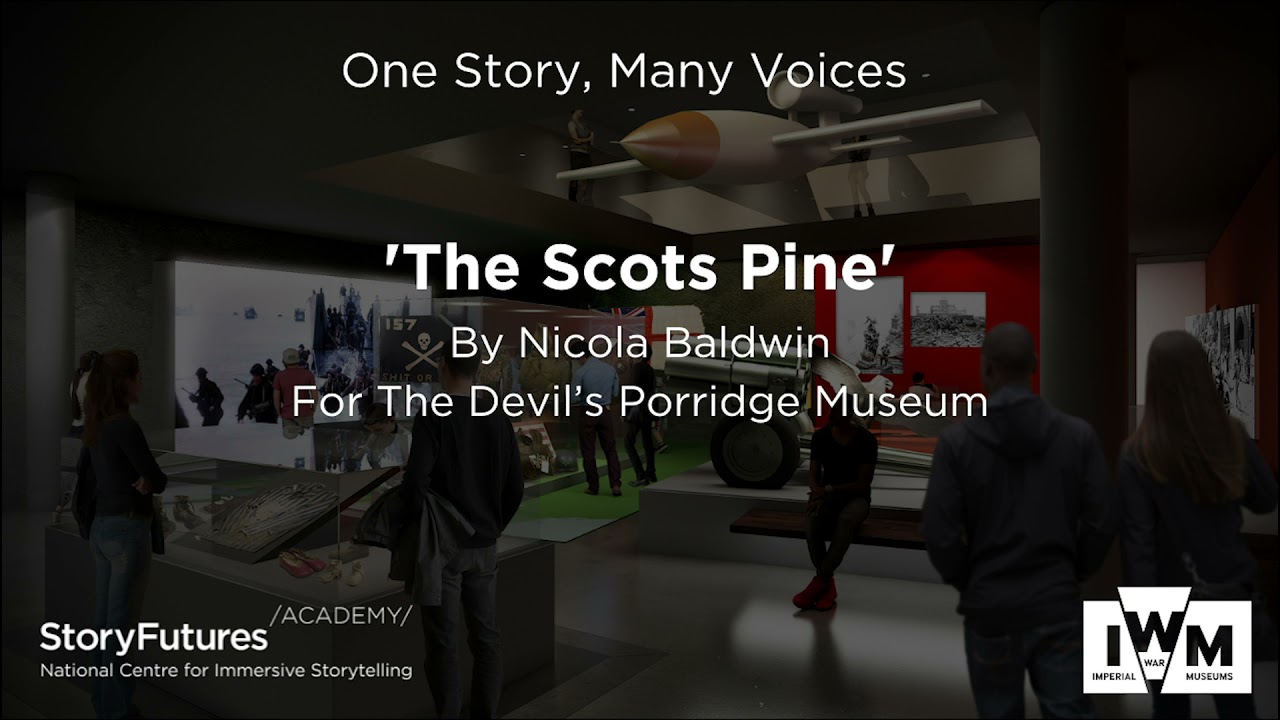 The Scots Pine by Nicola Baldwin for The Devil's Porridge Museum
How might a Honduran serviceman have experienced the cold Scottish winters far away from home, during the Second World War? Inspired by the stories of members of the Honduran Forestry Unit, the collections of The Devil's Porridge Museum and of children living at nearby Springkell House while their fathers were fighting in the conflict, writer Nicola Baldwin imagines their lives colliding during a cold, snowy night near a Scots Pine forest...
Sign up to TestXR!

If you would like to provide your feedback on the experience sign up to TestXR and complete a short survey. Whether you tried our experience onsite or listened to the audio online, our researchers can use your insights to improve storytelling within these emerging creative technologies.
Share this article: