StoryTrails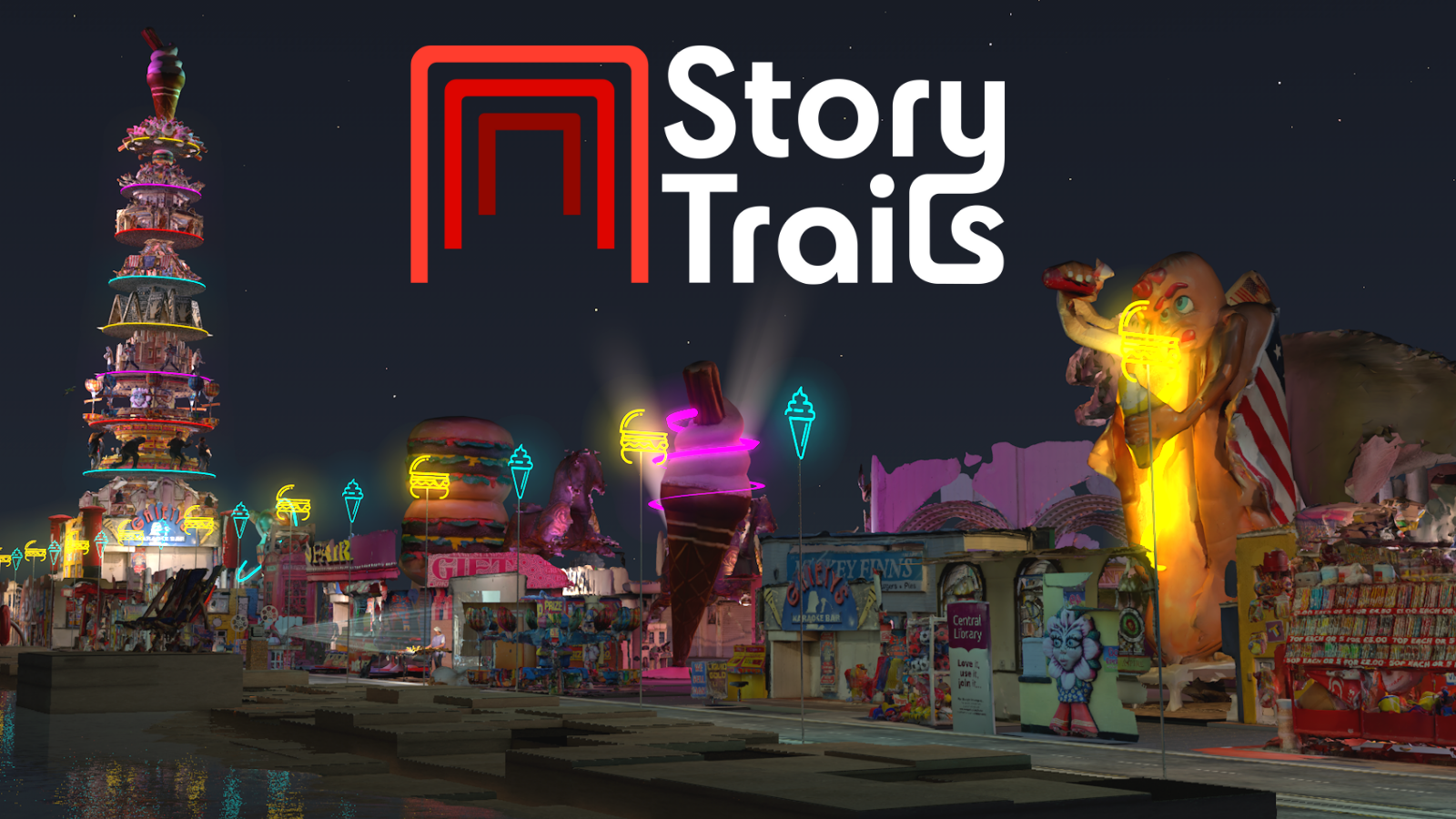 Project Information
StoryTrails will be the world's largest immersive storytelling archive project. It will change the way we can tell stories about ourselves, putting the promise of the 3D internet into the hands of people where they live and make the virtual and the augmented a magical reality for audiences everywhere.

StoryTrails is part of 'UNBOXED: Creativity in the UK', a ground-breaking UK-wide celebration of creativity in 2022.

StoryTrails is led by StoryFutures Academy which is run by Royal Holloway, University of London and the National Film and Television School (NFTS). It harnesses the magic of immersive storytelling to bring to life untold stories from the past, stories of belonging, and stories that will reanimate our public spaces, inspiring a national conversation about who we are, and where we are going. Town squares, local libraries, streets, and cinemas will be transformed into virtual portals through which to explore stories of historical change in 15 locations across the UK in 2022. The StoryTrails creative team will work closely with communities in each of the towns to uncover unknown, surprising, and intriguing stories. The experience will reignite people's pride and passion for their hometown, giving the public a new sense of connection to their community and the histories of the place where they live.

A team of 50 emerging and diverse creatives will be recruited to tell the stories of their communities through state-of-the-art immersive technologies.

StoryTrails is delivered in partnership with the British Film Institute (BFI), broadcaster and film-maker, David Olusoga, Uplands Television, and leading immersive specialists ISO Design and Nexus Studios. It will be brought to life in The Reading Agency's national network of libraries and by event-making specialists ProduceUK.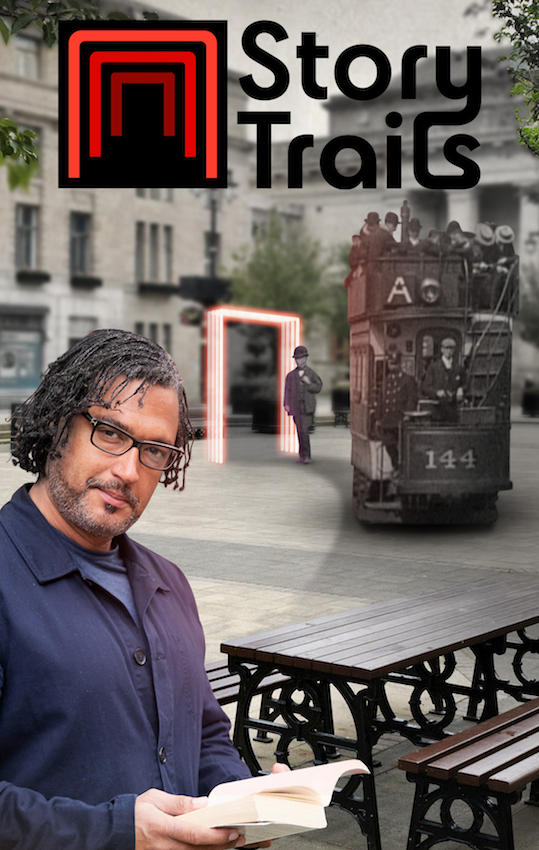 Locations

StoryTrails will take place in 15 locations across the UK, with free two-day residencies in each town: Omagh, Dundee, Dumfries, Blackpool, Bradford, Sheffield, Lincoln, Wolverhampton, Swansea, Newport, Bristol, Swindon, and Slough, ending in London (Lambeth and Lewisham).

In each place local stories will be collected to create the world's first spatial archive, linking national media archives with contemporary 3D scans of objects, people, and places to create a new way of experiencing each town. The StoryTrails creative team will guide audiences through an immersive tour of their town as they travel through time and space to experience the places where they live in new and magical ways. They will explore stories across virtual and augmented reality and via a series of installations, bringing the physical and the digital together and breathing life into their surroundings.

Guided by a mobile AR app, audiences will be led at their own pace to different story points along the route with a choice of story trails to follow. Outside their local library, participants will enter the story portal to begin the StoryTrails experience. Using a mix of stunning augmented reality experiences that remix the BFI and BBC archive, people will experience history where it actually happened, revitalising the streets upon which they stand with new voices and untold stories of the past. Inside the library participants will be immersed and fly through a virtual map of their town that will be made up of 3D models, and audio stories captured on location.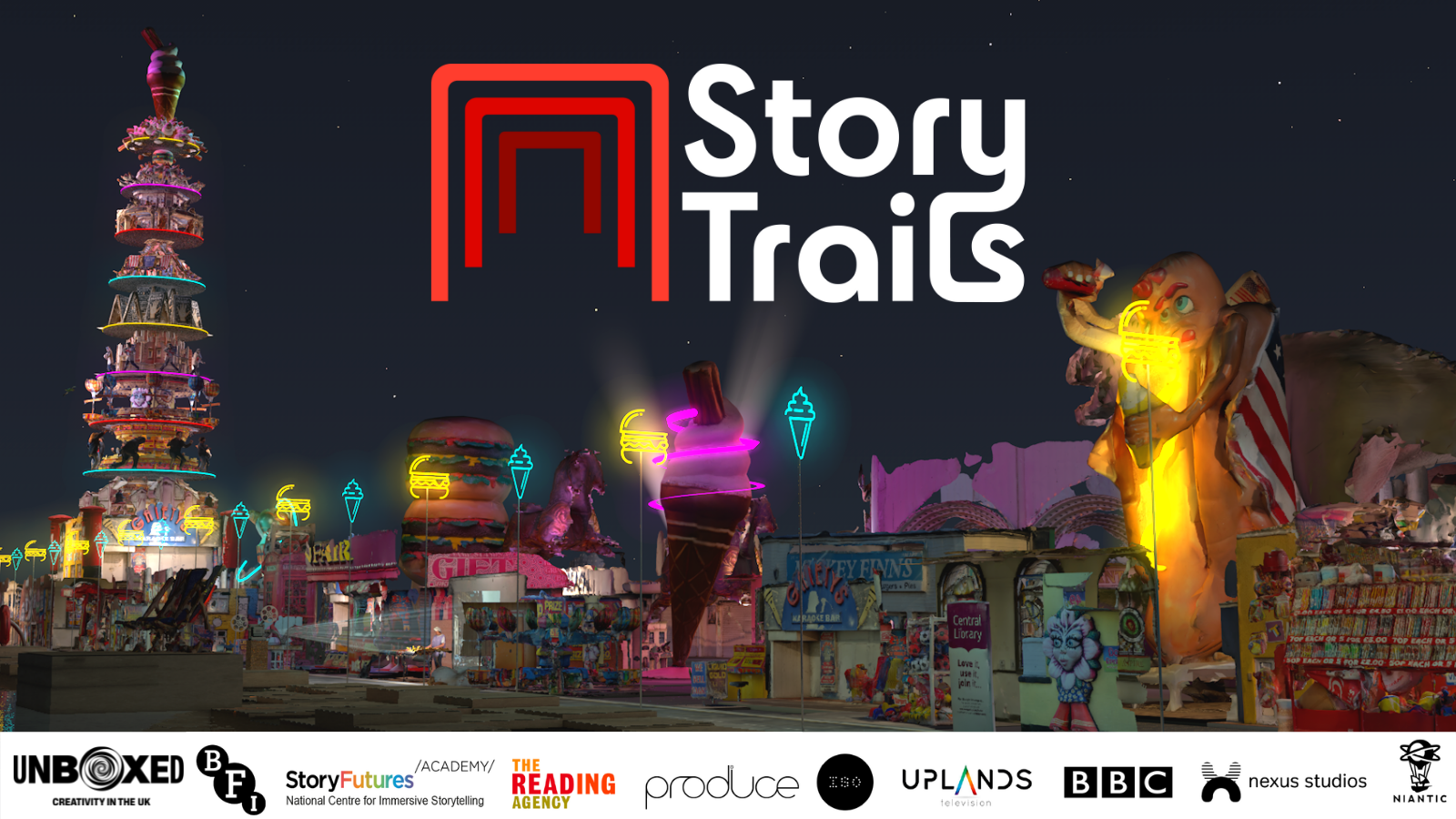 About UNBOXED: Creativity in the UK
'UNBOXED: Creativity in the UK' is a once-in-a-lifetime celebration of creativity, taking place across England, Northern Ireland, Scotland, Wales and online from March to October 2022.

It is the biggest and most ambitious creative programme ever presented on these shores. It's funded and supported by the four governments of the UK, and is co-commissioned with Belfast City Council, EventScotland, and Creative Wales. Join millions for this landmark exploration of how creativity – our creativity – has the power to change the world.