Virtual Production Introductory Labs

Virtual Production is a rapidly growing area of content production. By combining CGI, game-engines, and virtual and augmented reality technologies, Virtual Production enables completely new ways of making film and TV, from virtual scouting, to set design, to real-time, on-set visual effects. Virtual Production techniques will impact upon many core disciplines within filmmaking, from cinematography, to production design, VFX, animation, directing and beyond.
StoryFutures Academy's Virtual Production Introductory Lab provides a safe space for people to begin understanding how Virtual Production technologies are already being deployed to tell compelling stories, and how it might affect their practice in future. These sessions are run in small groups, and are intended to provide a forum for discussion and debate about Virtual Production techniques, develop new thinking and grow a community of practice.
This Introductory Lab is aimed at creative professionals from the screen industries (for example: producers, directors, production designers, VFX Supervisors, cinematographers, and others) who are new to Virtual Production and wish to learn more about the potential of the these new tools, and the current state of this emerging industry.
Due the volume of participants we accept on this lab, it will be run as an online session using Zoom virtual conferencing. Participants at this half-day lab will:
Get an overview of the Virtual Production landscape, and the technology enabling this content.
Experience and discuss a range of Virtual Production content examples.
Hear a case study from a professional with hands-on experience in this sector.

Discuss production scenario challenges and impacts from virtual production use.
Labs are held for small groups of between 20 and 24 participants. To apply, please complete the application form. Places will be allocated in accordance with our selection criteria (see below). These Labs are free to attend and we receive a high volume of applications, therefore there is no guarantee on receiving a place and we will not be able to provide application feedback.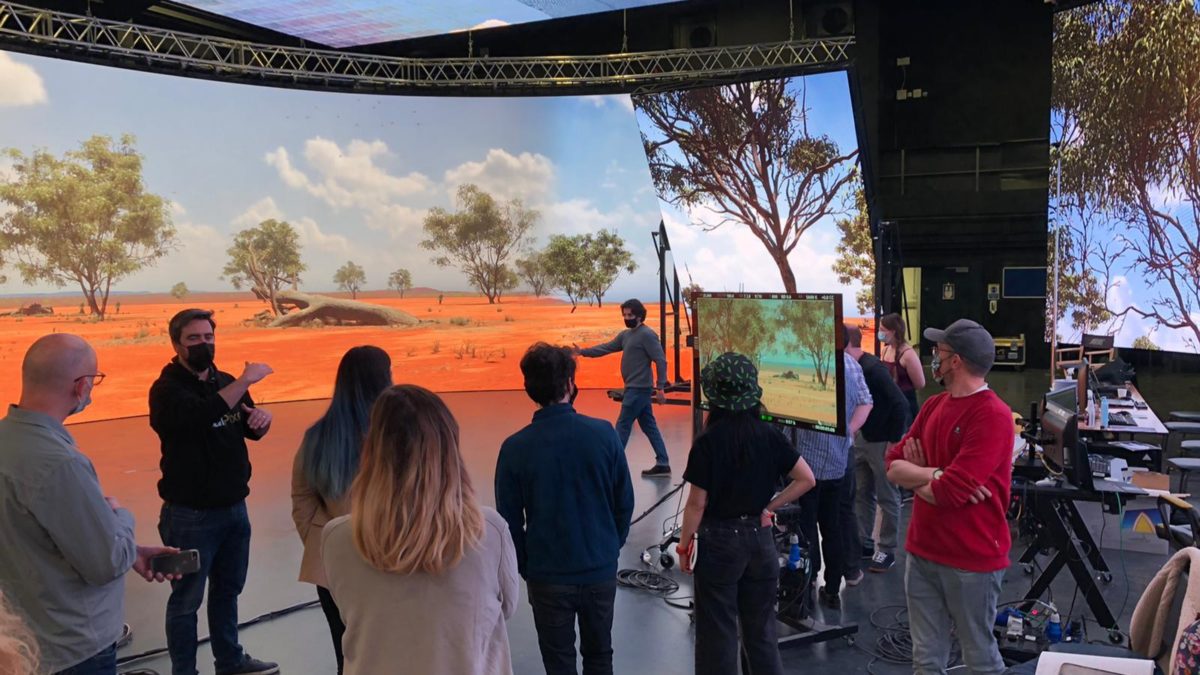 Upcoming Dates

Tuesday 15th February 2022, 09.40 - 13.30.


About Michael McKenna, CEO & Director of Virtual Production.
Michael co-founded Final Pixel and leads on Virtual Production internationally, overseeing the Virtual Art Department and On-Set Virtual Production teams across all territories. With over 15 years industry experience including BBC and EndemolShine, Michael has successfully grown companies producing content for Netflix, Discovery, Channel 4 and many more. He is a leader, an innovator and a disruptor, operating at a unique intersection in technology, creativity and business to produce world class content.

Final Pixel is a Global Creative Studio specializing in end-to-end Virtual Production for Film, TV and Advertising. We blend realistic 3D worlds with real world sets to create photoreal, cinematic environments - all filmed in real time.


Apply Now
Applications close Sunday 6th February 2022, midnight.
Past Labs
StoryFutures Academy Virtual Production Introduction Lab (online session) with guest speaker Hasraf 'HaZ' Dulull.

Hasraf 'HaZ' Dulull started his career in Visual Effects for Film and TV, before transitioning to directing and producing with his breakout sci-fi indie feature film - THE BEYOND, which was released by Gravitas Ventures, and premiered at #2 on the iTunes charts before trending on Netflix. His second feature film 2036: ORIGIN UNKNOWN, which starred Katee Sackhoff (Battlestar Galactica, Another Life) earned a limited theatrical release in the US before landing on Netflix.
He was later hired to direct the pilot for Disney's action comedy mini series - FAST LAYNE, and was also credited as creative consultant on the entire series and directed three additional episodes when he wowed Disney channel executives with his vision for the 8 part series. Other credits include directing the short bridge film - DESCENDANTS - UNDER THE SEA for Disney, and directing a segment in the sci-fi horror anthology PORTALS.
He is currently developing genre TV, Feature and animation projects via his production company HaZ Film, and is represented in Hollywood by The Gotham Group.
StoryFutures Academy Virtual Production Introduction Lab (online session) with guest speaker Asa Bailey.
Asa is a Cinematographer and Director and one of the earliest pioneers of virtual production. However, over more recent years he's become an influential arbiter of the on-set user experience.
"I always want the best possible user experience for all the crew. Ultimately, I am responsible for the virtual production systems. However, ethically, I am also responsible for using technology to reduce the productions environmental impact. Creatively, I support the Director and HODs to be fully immersed in real-time storytelling from day one."
Asa is routinely hired as a HOD by Studios, Producers and Directors to design and deploy virtual production systems. In this capacity Bailey has worked with DreamWorks, Universal Pictures, Unreal Engine, Unity and Netflix.