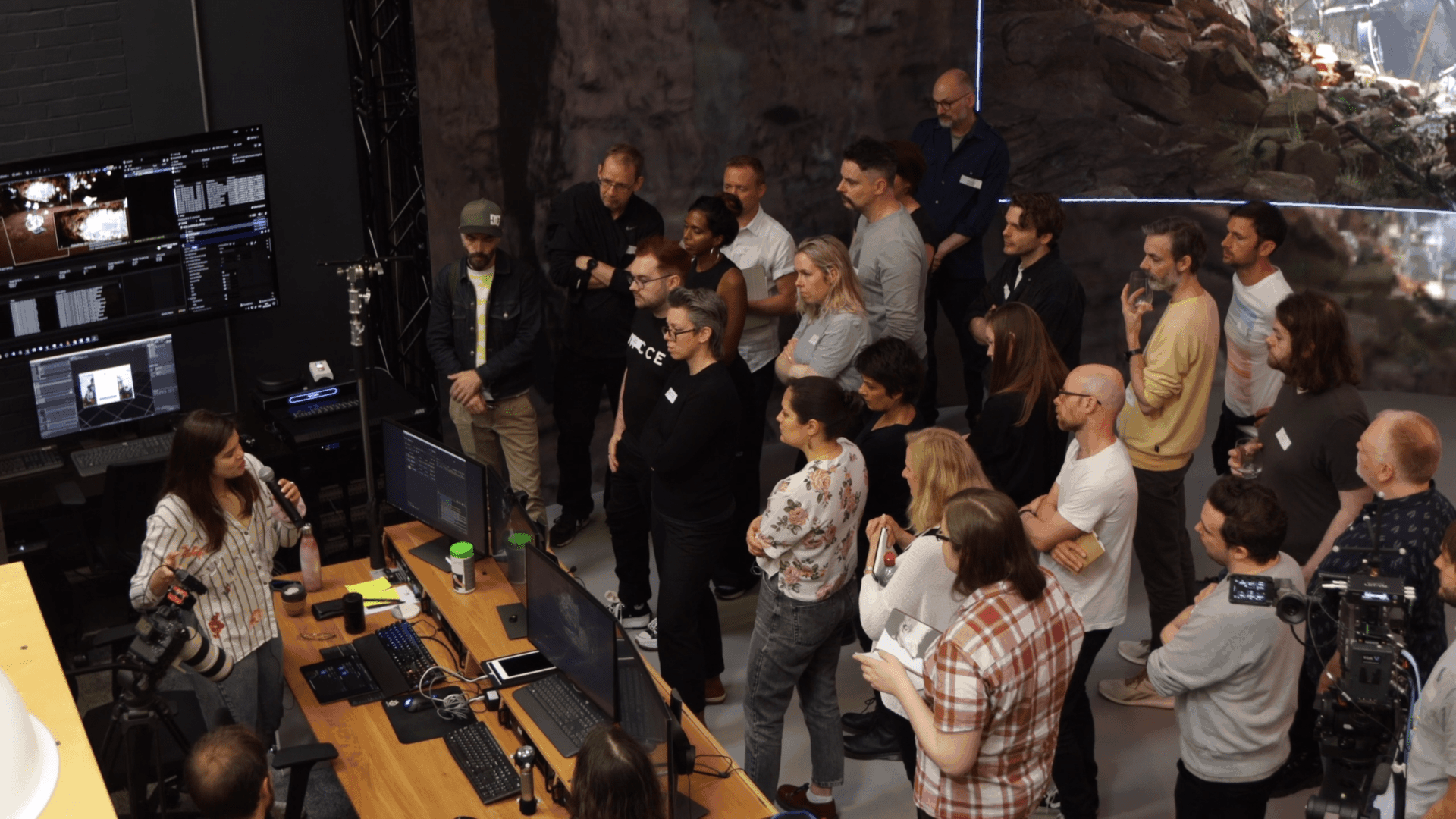 Accelerators
At StoryFutures, we believe in inclusive global collaboration and industry upskilling. Our accelerators provide toolkits for SMEs and individuals to participate in the growing immersive industry.
VP Futures
VP Futures is an exciting co-production training & development programme specialising in Virtual Production. Companies tested new ideas, upskilled their teams and received mentorship from Industrial Light & Magic (ILM) and Epic Games. The programme was created to build VP skills in the workforce and capacity in UK businesses.
Inclusive Design Accelerator
The Inclusive Design Accelerator is an experimental Inclusive Innovation Process to allow SMEs to learn to apply innovative approaches and toolkits to design, test and deliver immersive content that provides better experiences for all.
UK Canada Immersive Exchange
The UK-Canada Immersive Exchange supported an international cohort of artists, filmmakers and creators from Canada and the UK, aiming to be future leaders of immersive storytelling. Working with emerging technologies, including virtual reality (VR), augmented reality (AR) and mixed reality (MR), exceptional projects were created with this amazing international collaboration.