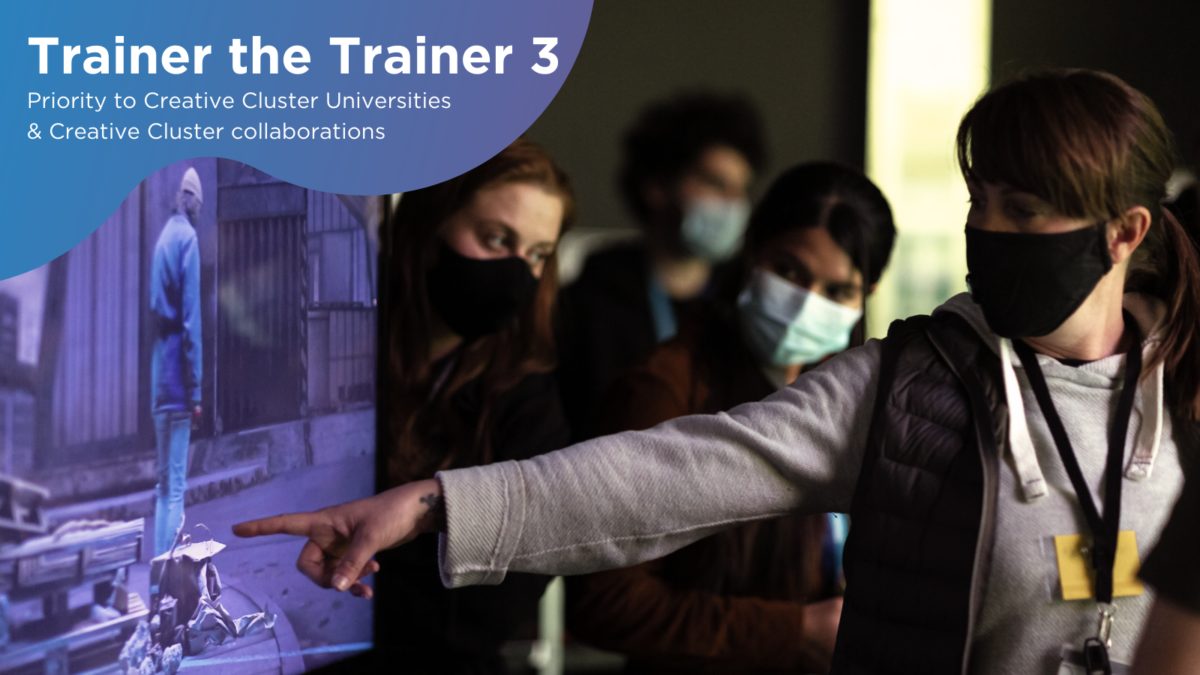 StoryFutures Academy's Train the Trainer scheme is pleased to announce a third call out for university educators keen to bring immersive production into their courses and teaching materials.
Building on the success of the first two cohorts, made up of 14 university projects across the UK, Train the Trainer will support a further five academic projects to explore innovative ways to develop courses to train students in immersive production.
Train the Trainer was launched in 2020 in response to a skills shortage and a critical need to build a talent pipeline for the UK immersive industry. The overall aim of the initiative is to support the growth and development of UK trainers and talent so that immersive production can fulfil its potential in the UK with a creative workforce that is highly skilled in the use of VR, AR and MR.
The scheme provides a unique opportunity for university educators from institutes all across the UK to work together collaboratively, so headway can be made more rapidly to open doors and develop innovative new courses for this new and growing sector.
Working closely with industry partners, teams have created modules, full courses and workshops on subjects including virtual production, immersive sound, augmented reality and user-centred design. These courses are groundbreaking in their innovation and research, with an emphasis on cross-departmental work such as mixing live performance with immersive production, or teaching science and engineering students to communicate using immersive techniques.


Talking about Queen Mary University of London's Train the Trainer project, team leader Dr Tina Chowdhury, Senior Lecturer in Regenerative Medicine at QMUL, said: "Engineer The Story helps students build confidence, tell stories, improve learning, and develop relationships at university. When we share stories with engineering students, the audience discovers new connections, builds trust and develops greater resilience. I am blown away by the power of storytelling."
"New partnerships have arisen specifically because of our StoryFutures project. These relationships are currently in development with content makers and Virtual Production studio operations across the UK and potential academic collaboration and consultancy partnerships.. These opportunities could manifest as co-delivered courses online or student exchange programs with international industry partners." - Jodi Nelson-Tabor, Senior Lecturer Digital Film & TV Production, University of Greenwich.

Executive Producer Mary Matheson says, "We're thrilled to see the success of the Train the Trainer projects. These interdisciplinary teams have trained over 225 academics/trainers and produced more than 50 courses benefitting nearly 3000 students across a wide range of immersive techniques. In many cases, the teams are working closely with industry partners to create brand new frameworks for immersive production workflows, giving students cutting edge skills and knowledge at the coalface of this emerging creative industry."
Funding: The scheme supports applications with a maximum £17,000 budget


Apply Now
Download Information Pack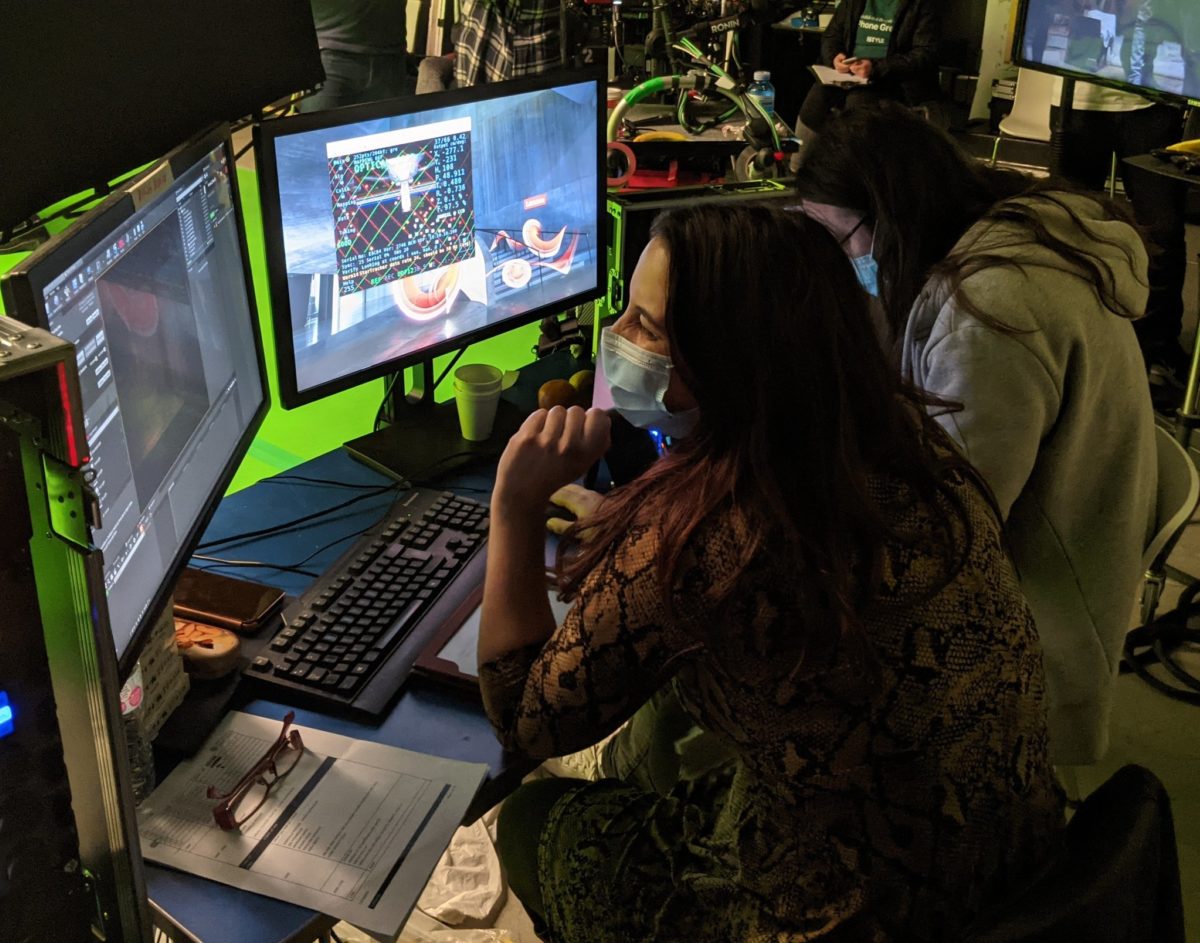 Key Dates
Call Opens - Monday 17th January 2022
Call Closes - Midnight Sunday 27th February 2022
Successful applicants informed - Thursday 10th March 2022
Workshop 1 - Monday 21st and Tuesday 22nd March 2022
Workshop 2 - Tuesday 26th and Wednesday 27th April 2022
Midway review roundtable - Thursday 9th June 2022
Workshop 3 - Thursday 7th July 2022
Delivery of all project outputs - Midnight Sunday 24th July 2022
Final Showcase - Thursday 4th August 2022
Monthly mentor meetings - March–July 2022


Eligibility
The scheme is open to educators in HEI whether they are on teaching-led contracts or research-led contracts. Applicants should ensure the project they are proposing is fitting to the contract they hold (i.e. those who are on teaching-led contracts should consider submitting a workshop-led project, while those on research-led contracts (or practice-led) may be more suited to a prototype/(practice-led project).
Priority will be given to projects that support immersive storytelling and production within disciplines such as computer science, engineering, digital and media, design, virtual production, animation etc and to those with an interdisciplinary approach.
We welcome applications from all UK HE Institutions. However, priority will be given to projects from or partnered with Creative Cluster Universities. We encourage HEIs outside of the Creative Clusters to seek partnership with a Cluster University where possible.
Applicants are encouraged to apply as a collaborative team from more than one Educational Institute, but there must be a lead institution that will contract with StoryFutures Academy who will receive and administer the grant, including arrangement of any collaborative agreements or subcontract as necessary.
Applications must be made by a Principal Investigator employed at a UK registered Higher Education Institution.
Applicants and all team members must be 18+.
Applicants are expected to grant StoryFutures Academy the use of anonymised data related to the project in academic and industry-facing research publications.
Applicants are expected to share with StoryFutures Academy the learning from the project in the form of a learning log, in order for StoryFutures Academy to create a database of teaching modules.
Grant awards to successful projects are subject to the acceptance of the contractual terms and conditions of the Train the Trainer scheme, outlined by StoryFutures Academy.
For further information or questions about Train the Trainer contact - Lauren Quinn Programme Administrator lauren.quinn@rhul.ac.uk


Apply Now