StoryFutures commissioned for UK-wide festival of creativity in 2022
StoryFutures

March 24th 2021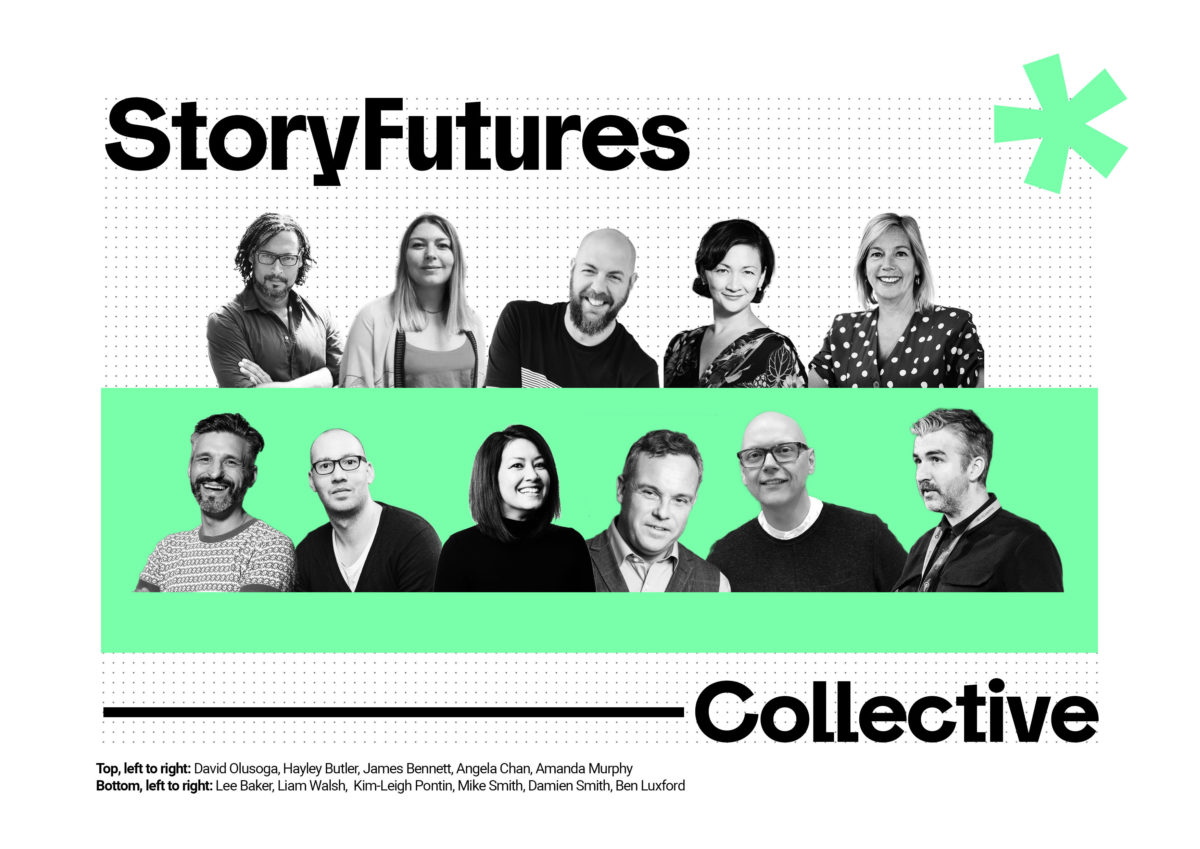 StoryFutures Academy run by Royal Holloway, University of London and the National Film and Television School (NFTS), is celebrating being commissioned as one of 10 creative teams to develop its ground-breaking project into full production for next year's Festival UK* 2022.
The festival will bring people together and showcase creativity with projects reaching every corner of the UK. The projects will include events, public engagement activities, participation opportunities and learning programmes reaching millions of children and young people, demonstrating the importance of creativity in people's lives and our collective futures.
The StoryFutures project is an experiment in film, broadcast and augmented reality, public archives, digital access and immersive storytelling asking who are we? Where did we come from and where are we headed? The project will draw on the partnership between the British Film Institute and their world-leading heritage in film, Uplands TV and broadcaster and film-maker, David Olusoga. Our partnership also includes design-led cultural experts ISOdesign, immersive experience producers Nexus Studios, and placemakers and event specialists Produce UK. And with the support of The Reading Agency and their network of libraries we plan to engage communities across the UK.
Professor James Bennett, Director of StoryFutures, said: "StoryFutures Academy is delighted to be leading this extraordinary team of STEAM creatives who are all passionate about exploring how immersive storytelling can help us link our past, present and future. With Festival UK* 2022 we believe this project can have a significant and positive impact on our creative industries and the brilliant talent we have in the UK. We are thrilled that David Olusoga will act as creative lead for the partnership, and we believe this team can inspire a national conversation about what identity means to people across the UK."
Full details of the festival commissions are being kept under wraps to allow the creative teams to turn their ideas into reality, but projects will take us from the land, to the sea, to the air and even outer space, using pioneering technology and the power of the imagination. The festival programme will be announced, along with a new name, later this year.
The festival's paid research and development (R&D) project has to date supported more than 500 creatives from across STEAM, including more than 100 freelancers, at a time when sectors have been impacted by the Covid-19 pandemic. More jobs and opportunities will be created as the commissioned projects go into production.
The 30 teams participating in the paid R&D project worked under a Creative Commons license and what they produced will become a publicly accessible resource to inspire future generations. The festival will continue to offer support to the 20 teams whose project ideas were not taken to commission, and where they want to develop them further.

Click below to view the StoryFutures Collective Team Video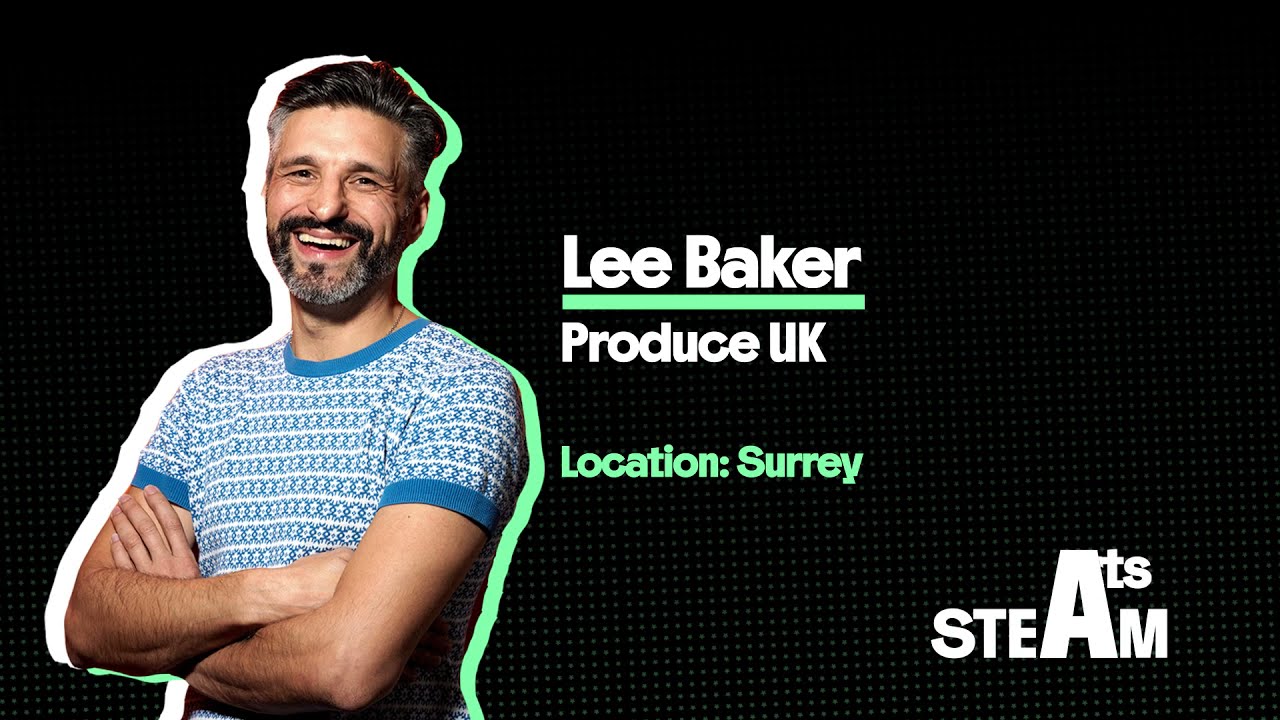 The StoryFutures Festival UK 2022 project team
StoryFutures Academy run by Royal Holloway, University of London and the National Film and Television School (NFTS) - Prof. James Bennett, Amanda Murphy, Angela Chan • British Film Institute (BFI) - Ben Luxford • ISOdesign - Damien Smith • Nexus Studios - Liam Walsh, Kim-Leigh Pontin • The Reading Agency - Hayley Butler • Uplands TV - David Olusoga, Mike Smith • Produce UK Lee Baker
About StoryFutures Academy - storyfutures.com
StoryFutures Academy is the UK's National Centre for Immersive Storytelling, run by Royal Holloway, University of London and the National Film and Television School (NFTS). Funded by the Arts and Humanities Research Council as part of UK Research and Innovation's industrial strategy challenge fund, the Academy develops cutting-edge creative training and research programmes, to ensure the UK creative workforce is the most skilled in the world in the use of VR, AR and MR for immersive storytelling.
Alumni of StoryFutures Academy labs have so far included Oscar and BAFTA winning Director Asif Kapadia, Oscar winning VFX Supervisor Paul Franklin, Turner Prize winning conceptual artist Gillian Wearing OBE, and Channel 4 Documentaries Commissioning Editor Fozia Khan.
Over £500,000 has been invested in UK immersive production, across co-productions with BBC3, and Production Booster and Kickstart development funding. The award-winning VR Documentary Common Ground was the first-ever funded co-production, premiering at the Tribeca Film Festival in early 2019. Violence, an artistic collaboration between film director Shola Amoo (The Last Tree) and producer Eleanor Whitley (Marshmallow Laser Feast), had its world premiere at the Tribeca Film Festival, as part of the Cannes XR Virtual at the Marché du film de Cannes, held online and in virtual reality, in June 2020.
About Festival UK* 2022

Festival UK* 2022 is a major UK-wide festival of creativity and innovation, is commissioning 10 major public engagement projects designed to reachmillions, bring people together and showcase the UK's creativity globally. It is backed by £120 million of new investment from the UK Government, including funding to the Northern Ireland, Scotland and Wales devolved administrations. The festival will takeplace in 2022 and each project will bring new opportunities for creative people in sectors that have been significantly impacted by COVID-19.
The Festival UK* 2022 R&D Project ran from 16 November 2020 to 31 January 2021. 30 Creative Teams took part following an open call. A rigorous selectionprocess considered 299 submissions, involving almost 3,000 organisations, freelancers and other creatives representing the five STEAM sectors. Each team received £100,000 to enable them to develop their ideas, with 10 being selected following panel presentationsin February. The festival programme is due to be announced with a new name in late 2021.
From the 10 teams, one each has been selected for England, Northern Ireland, Scotland and Wales, with 6 UK-wide commissions. The strategic deliverybodies for the devolved nations are Belfast City Council, EventScotland and Creative Wales. Festival 2022 Ltd. is leading on the UK-wide projects and is the strategic delivery body for England.
A special purpose vehicle ("Festival 2022 Ltd") was established in Birmingham, overseen by an independent Board drawn from STEAM sectors and fromacross the UK, chaired by Dame Vikki Heywood CBE. Martin Green CBE is Chief Creative Officer for the festival, leading a team to curate, manage and promote the project, working with strategic delivery bodies within each nation to devise and deliver the programme.
Share this article: