StoryFutures Academy supporting CreativeXR as Storytelling Partner
StoryFutures

March 9th 2020
Applications now open for the third round of Digital Catapult and Arts Council England's CreativeXR Fund for immersive creatives, with support from StoryFutures Academy

CreativeXR, Digital Catapult and Arts Council England's pioneering immersive content accelerator programme will return for a third round in 2020, with StoryFutures Academy joining as Storytelling Partner.
Beginning in 2018, CreativeXR has provided funding and tools including workshops and peer-to-peer learning, as well as access to facilities and industry mentors, to support the development of new forms of creative content for virtual, augmented and mixed reality platforms. Teams initially apply for funding to build prototypes, and can then pitch for further investment to develop their projects into market ready immersive experiences.
This year, CreativeXR welcomes assistance from two new contributors: StoryFutures Academy and Epic Games. StoryFutures Academy will bring narrative storytelling expertise, and mentor up to four companies in story development, design and continuing narrative. Epic Games presents the Epic MegaGrant, which will be used to support up to five projects built using Epic's Unreal Engine.
Jeremy Silver, CEO, Digital Catapult said: "Now in its third year, we're excited by the worldwide acclaim CreativeXR projects are attaining globally. Our brilliant partnership with Arts Council England continues to allow us to help 20 production companies a year take risks to uncover new ways of telling stories and try out new commercial models. This year we're delighted to partner with Epic Games and StoryFutures Academy; together we are paving the way to develop the new immersive formats of the future, making the UK the best place in the world to produce creative immersive content."
Francis Runacres, Executive Director of Enterprise and Innovation, Arts Council England said: "The convergence of art and technology is unlocking exciting new forms of creativity, including those taking place on immersive platforms. Our new 10 Year Strategy commits us to helping the cultural sector harness the creative potential of innovation, and we're very pleased to continue working towards that goal by partnering with Digital Catapult for the next round of CreativeXR."
This round follows two previous CreativeXR cohorts in 2018 and 2019, which saw 40 teams receive funding to develop prototypes of their immersive creative projects, with five receiving further investment to take their projects to market.
CreativeXR also hosts an annual Showcase and Market event which aims to help projects become commercially viable by allowing teams to pitch their work to an international audience of commissioners and industry stakeholders. 2019's event brought together attendees from leading global companies such as HTC Vive, Oculus, Bose, Intel and many more, raising the profile of the UK immersive industry and helping a number of projects to secure investment and exhibition opportunities.
Rebecca Gregory-Clarke, Head of Immersive, StoryFutures Academy: the National Centre for Immersive Storytelling said: "We're delighted to be partnering with CreativeXR for the second consecutive year, this time as the Storytelling Partner. As the UK's National Centre for Immersive Storytelling, we are aligned with the vision of CreativeXR, and believe that great stories are fundamental to the success of the next wave of immersive experiences.
As Storytelling Partner, StoryFutures Academy will be supporting the cohort through Writers Room sessions and specialist mentoring, designed to help those projects with the strongest narrative elements to discover new approaches and understandings of story form, and pioneer new ways of engaging with audiences. This is part of StoryFutures Academy's long term aim of helping the UK's creative workforce to become the most skilled in the world in the use of immersive technologies for storytelling."
Applications are now open for CreativeXR at creativexr.co.uk. The deadline for applications is 17 April 2020.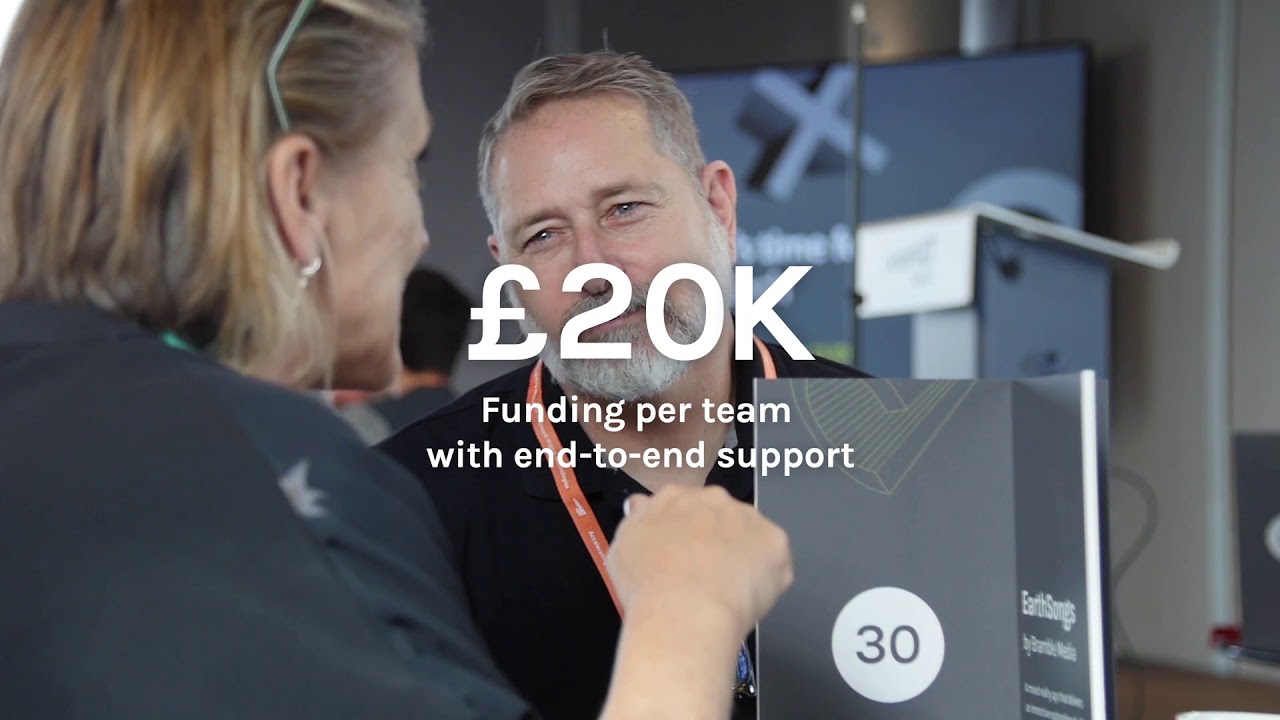 Share this article: