Current, Rising: The first Hyper-Reality Opera
StoryFutures

October 7th 2020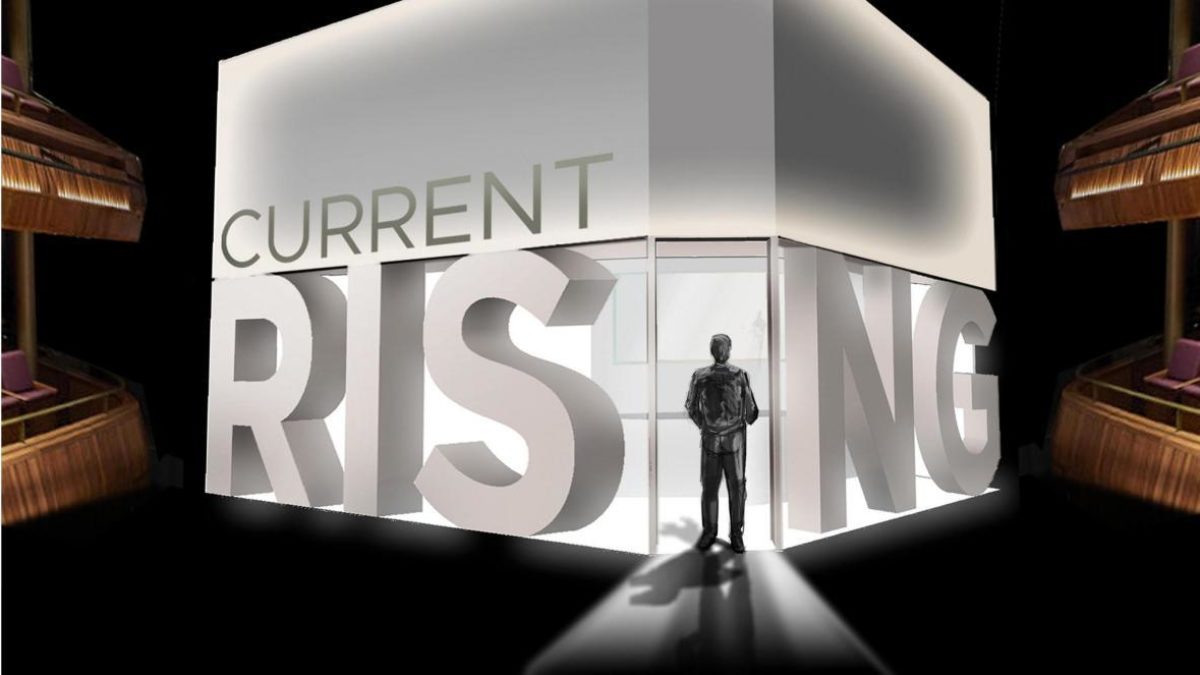 'Current, Rising' is a first in Hyper-Reality Opera, bringing together historic stagecraft with cutting-edge immersive technologies. Led by an all-female creative team, the work is the public facing result of a collaboration between the Royal Opera House, Figment Productions and StoryFutures, based at Royal Holloway, University of London, with funding from Innovate UK.
StoryFutures role in the project is to examine the business innovation opportunities and novel business models as well as evaluating and learning from the audience experience. These aspects of the project are led by members of the StoryFutures team Professor Mark Lycett and Professor Polly Dalton respectively. Current, Rising was incubated as part of StoryFutues aim to help SMEs secure funding for growth.
Director of StoryFutures Professor James Bennett said "The pandemic has devastated the theatre industry and has put theatre-makers in a really tough situation. Current, Rising exemplifies the tenacity of the industry to continue to innovate despite the problems faced and we're delighted to be able to support that at StoryFutures. Figment Productions and all the team working on Current, Rising are a fantastic example of the ingenuity and creativity present in our creative cluster, I can't wait to see the results!"

Check out more about Current, Rising through the news coverage below:
The Royal Opera House (ROH) is putting on the first "hyper-reality opera", Current, Rising, at the Linbury theatre in November, allowing audience members to step inside a production and have a "multi-sensory" experience involving sight, sound and touch, as well as "4D effects" such as wind. Audiences will experience effects such as the earth shaking as a city rises up from the ground, magic doorways appearing for them to walk through, and their fellow viewers being separated from them while they're all at sea.
The Times, original article

On November 28, the company intends to present a collaboration with Figment Productions and [StoryFutures, based at] Royal Holloway, University of London that the company is billing as the "first original opera in hyper reality": Current, Rising, a piece inspired by the freeing of Ariel at the conclusion of The Tempest, will bring together what the company described as "historic stagecraft and cutting-edge technology" to create a multi-sensory immersive theatrical experience. The piece will be developed by a female-led creative team, including director Netia Jones, designer Joanna Scotcher and composer by Samantha Fernando. Presented in Covent Garden's Linbury Theatre, the piece will maintain social-distancing guidelines while placing the audience at the center of an "immersive, dream-like virtual world, taking them on a journey through imaginary landscapes of the night, from twilight to dawn."
Opera News, original article
Current, Rising is scheduled to go live at the Linbury Theatre on the 28th of November.

Share this article: