Exit through the virtual gift-shop
StoryFutures

December 3rd 2020
Smartify launches in-app shop to support museums, made possible with innovation support from StoryFutures
Smartify's new e-shop platform allows users to interact with their favourite art from museums like The National Gallery in London and purchase prints, gifts, souvenirs and more straight from their smartphones. The e-shop has been created to help museums reach new audiences, adapt to a post-Covid world and find new revenue streams during a tough time for the cultural sector. As well as helping users to discover all of the exciting ways they can bring art into their homes while supporting the cultural institutions they love.
The development of Smartify's e-shop has been supported by StoryFutures, based at Royal Holloway, University of London. StoryFutures has been delighted to provide expertise in e-business and digital transformation from the team at the School of Business and Management. An analysis carried out by Professor Niki Panteli and Dr Philip Wu from the school has demonstrated that Smartify's e-shop has the potential to boost the financial, reputational and service value of museums post-Covid.
Museum closures this year have proven how quickly the museum sector can innovate. The next step for many museums is to start finding ways to make these digital resources a viable part of their income. One part of this new frontier is e-commerce - something museums have been historically slow to embrace with only 7% of total sales in the sector come from online.
Niki Panteli, Professor of Business at Royal Holloway said that the "Smartify e-shop project represents a successful case of an industry-academia collaboration. In these unprecedented times where organisations need to rapidly digitise their operations, such collaborations are not only timely but meaningful too."
Dr Philip Wu, Senior Lecturer in Technology and Information Management added, "As an academic researcher, it is a real pleasure to be part of this Smartify eshop project that contributes to the cultural sector's "digital turn" as well as its post-Covid regeneration. The project is a great example of academics joining force with innovative SMEs in the UK to create immediate social and economic impact in these challenging times."

Through StoryFutures, Smartify also recruited Royal Holloway graduate Nivashini Brindakumar through a paid internship. Where she gained experience in the e-commerce business during a majorly tough time in the job market for new graduates!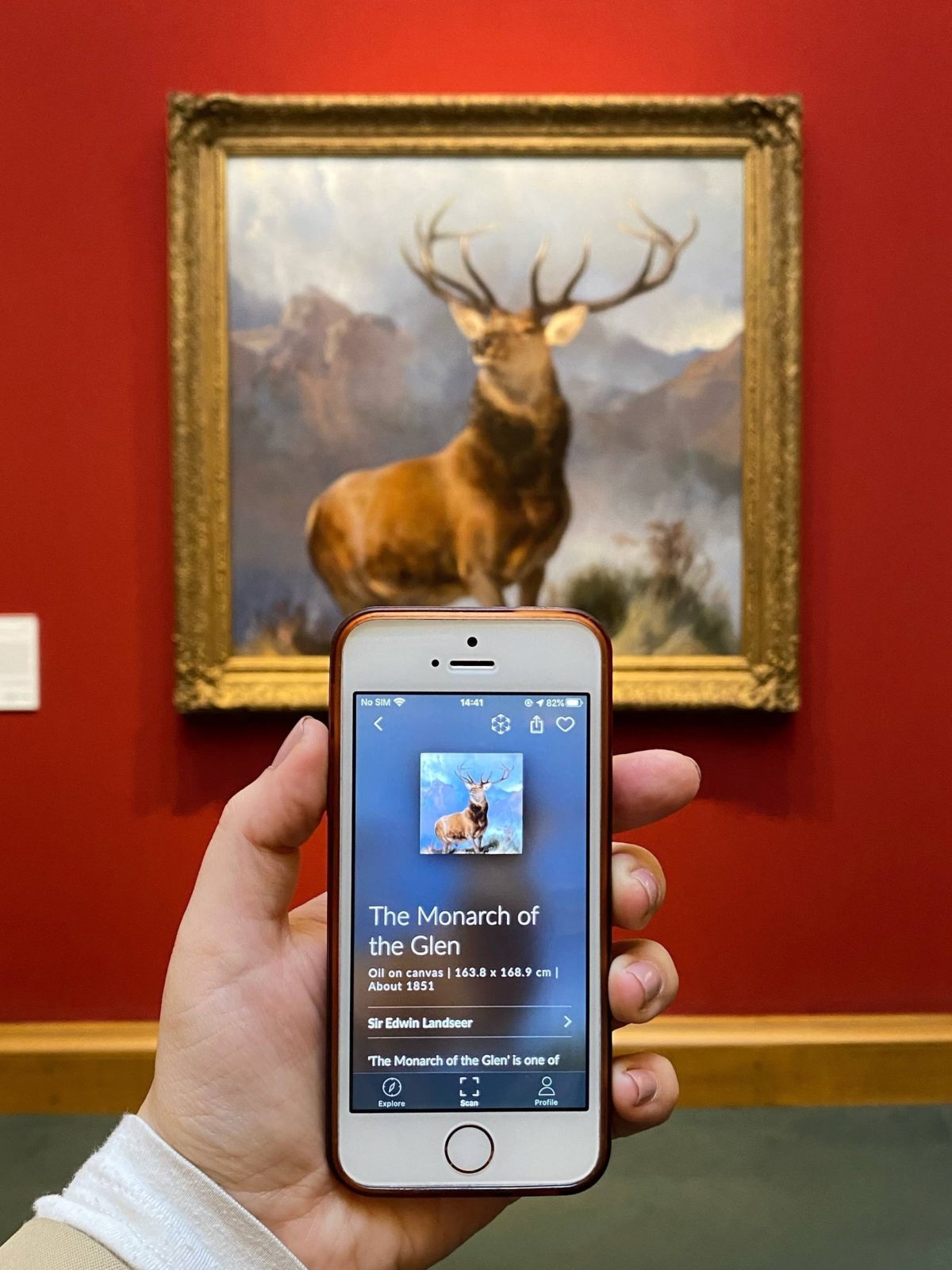 Anna Lowe, Smartify CoFounder said "This is a huge development not only for Smartify but the museum sector as a whole as we explore new ways of generating revenue and ensuring sustainability."
The Smartify e-shop aims to solve the problem of low public awareness of museum online shopping. 100% of the proceeds from the e-shop will go to the museums as Smartify works to support museums during difficult Covid-19 closures.

ABOUT SMARTIFY
Smartify is a free app which helps people make meaningful connections with art and culture.
Named by the New Scientist as 'Shazam and Spotify for art', Smartify app allows people to instantly identify artworks by scanning them on your smartphone.
With over one million users Smartify is the most downloaded museum app. We partner with museums across the world to bring artworks and exclusive content to visitors for free.
Currently Smartify is working with over 120 venues and features over two million artworks from thousands of artists.
Smartify users can unlock audio guides to closed collections and exhibitions, create digital exhibitions & personal art collections, display artworks in their homes through Augmented Reality and share favourite works with the Smartify community.
The app has won numerous awards including the 2019 UN World Summit Award for Culture and Tourism; the GLOMO for Most Innovative App at the Mobile World Congress 2018 , three Webby Awards (Best Art App; Best Use of the Mobile Camera; and People's Choice); and Apollo Art Magazine's Digital Innovation of the Year. Smartify has also been featured by Apple as one of the best Machine Learning apps in the App Store Onelink.to/smartifyapp
Share this article: