Heathrow x StoryFutures StoryLab call: Immersive Football Experience
StoryFutures

December 11th 2019

Kylie Bryant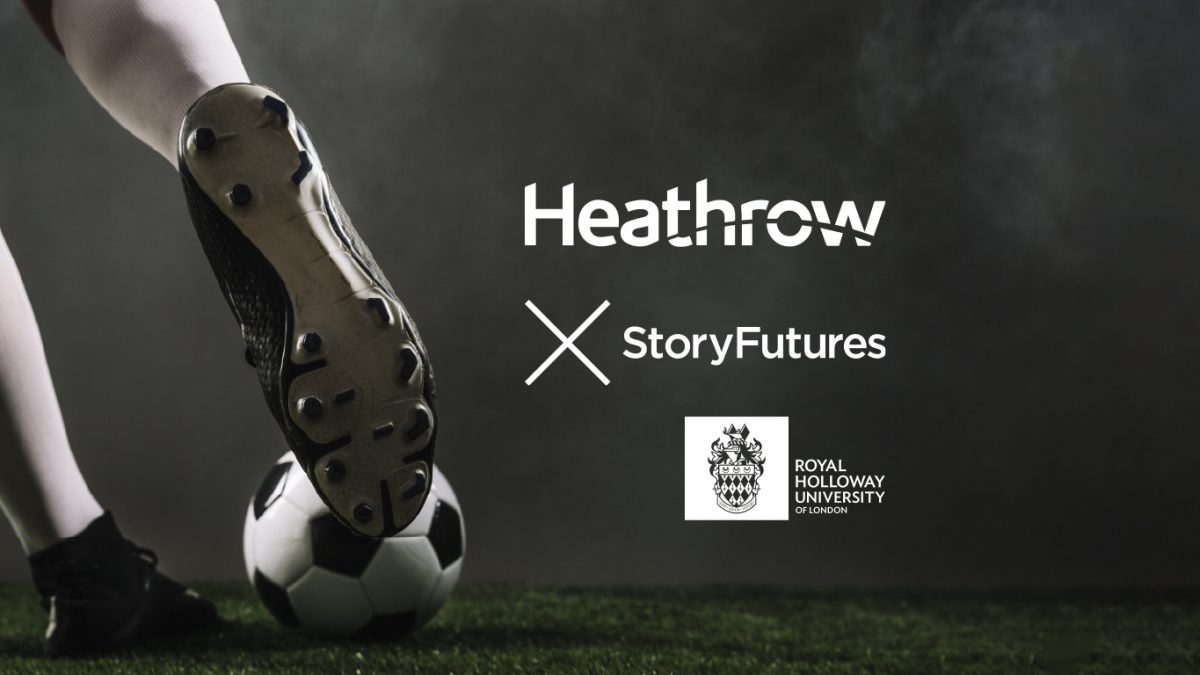 StoryFutures is pleased to announce its latest research and development (R&D) challenge with Heathrow. Creative companies in our local region are invited to apply for a £60,000 budget to create an immersive prototype experience that encourages passengers to celebrate their love of football.
On offer is the chance to work with StoryFutures' cutting edge R&D team and the UK's largest airport, with a passenger footfall of over 80 million, to explore the role immersive storytelling can play in Heathrow's passenger experience economy.
We're looking for the best and brightest Small-to-Medium Enterprises (SMEs) to come up with exciting ideas for immersing audiences in a complete football experience that brings their love of the game to life. StoryFutures' R&D will help drive innovation for the winning idea by supplying our world-class research team, with expertise spanning psychology of audience engagement, haptics, computer vision and emotion recognition, business modelling and storytelling.
*Note this challenge is now closed.



Share this article: