StoryFutures latest fellowships announced: Immersive Heritage, Haptics and Performance
StoryFutures

June 18th 2020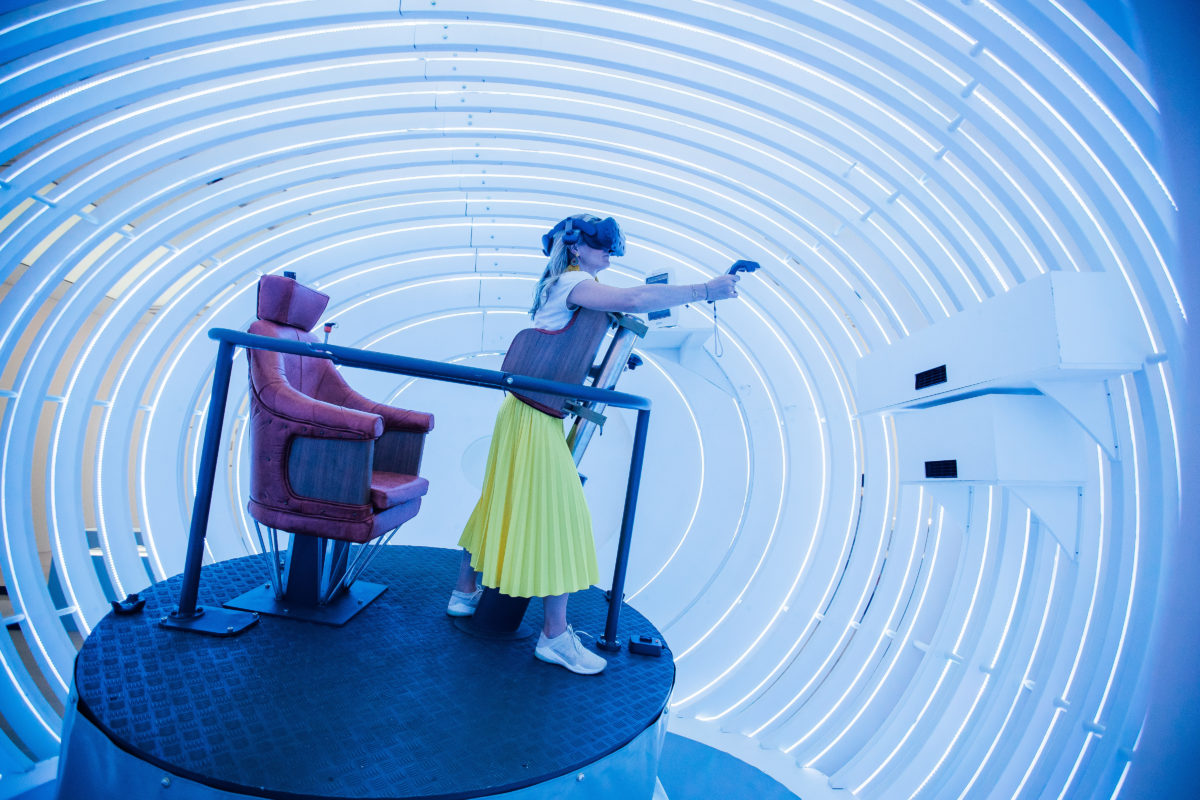 Immersion within storytelling is not new. It is the history of the moving image from silent films to 3D. Storytellers have always used technologies to create new story-worlds and it is the storyteller that immerses the user in this new world rather than the technology. StoryFutures' latest set of Immersive Storytelling Fellowships will explore the possibilities of immersion via Virtual, Augmented and Mixed Reality technologies as new storytelling tools that allow active participation, the ability to inhabit different perspectives, be present within a scene and the chance to touch and smell, as well as see and hear.

We are thrilled to announce the five winning Fellowship projects that bring together some of the most exciting creative companies working in immersive to team up with world-leading research experts at Royal Holloway, University of London and the University for the Creative Arts.

Nexus
Nexus Studios are investigating the impact of cutting-edge AR technology on the future of theatrical performance, including the creation of AR avatars and virtual sets that audiences can experience remotely from anywhere in the world.
ScanLAB Projects
ScanLab are sending a 3D laser scanner to British Overseas Territories where it will be used to capture 3D portraits, stories, and spaces from politically contested lands, which can then be converted into interactive, educational toolkits.

Valkyrie Industries
Using their proprietary haptic gloves, Valkyrie will develop a sculpting haptic VR tool that will facilitate the entry for non-experts into 3D modeling and 3D animation.
Charlotte Mikkelborg / MoCoFX
Charlotte Mikkelborg and MoCoFX are developing "Tudors Augmented" - a multisensory AR experience about the Tudor's summer progress, revealing the processional journey and its impact on the people and landscape of Surrey.

Arcade
Arcade are creating a Spatial Story Platform™ - a personalised, interactive, AR tour of Westminster Hall, showcasing historical and contemporary stories that have defined UK Parliament.

Each project will produce an early-stage prototype, drawing on support from the StoryFutures experts in immersive audiences, inclusive storytelling, interactive narrative development, IP, and business models. The projects will run over the Summer 2020 and deliver their prototypes alongside research insights and business plans for next stage development in the autumn. Our aim is to help leading creative companies reach new markets and develop new approaches to developing immersive storytelling that can be scaled to large audiences and applied in a range of sectors and settings. A final showcase will put the prototypes and Fellows in front of a range of potential future funders.
We are privileged to host such a brilliant array of practitioners and academic researchers here at StoryFutures, and we hugely look forward to the experimentation and learning from this work for StoryFutures, our broader cluster, and the UK immersive sector more broadly. If you want to know more about any of the projects listed below, please get in touch with us at storyfutures@rhul.ac.uk.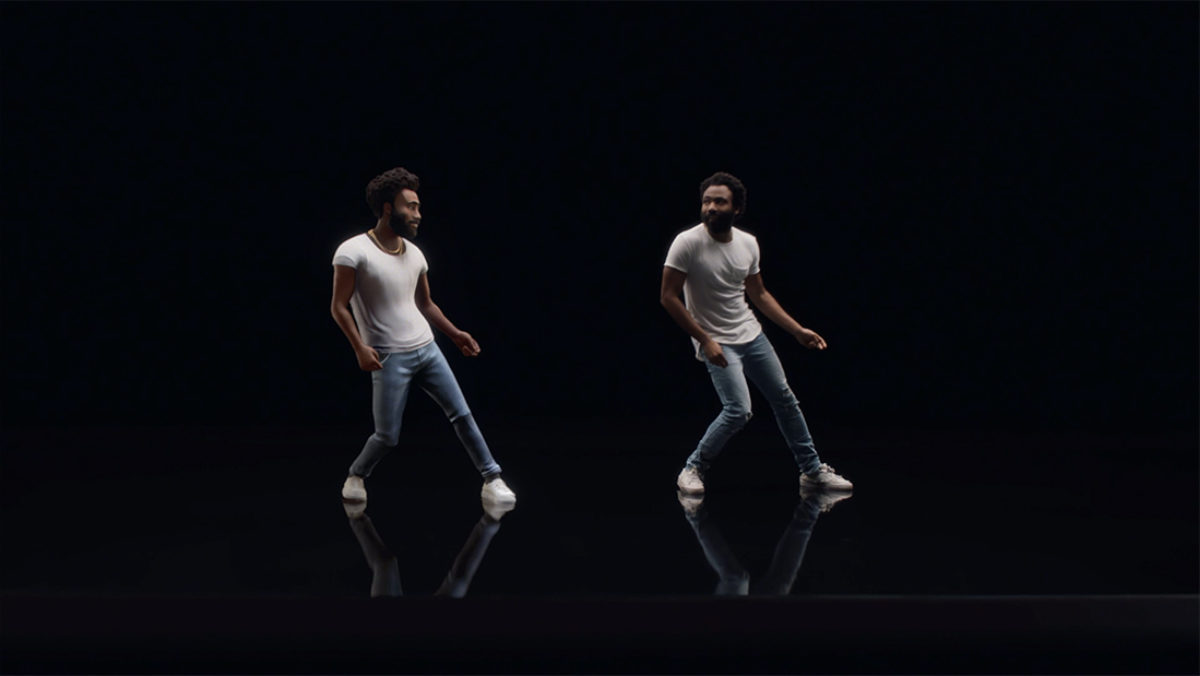 Interactive VR in shared social spaces
SME: Nexus Studios
Academic partner: Dr Aneta Mancewicz, lecturer in Drama and Theatre, and Dr Rebecca McCutcheon, Teaching Fellow in Acting and Directing at Royal Holloway, University of London
During lockdown, theatres have had limited success in bringing productions to audiences without losing the thrill of a live performance and sharing that with fellow audience members. We will be experimenting with existing, cutting-edge technology to create AR avatars of performers, using face and body tracking.
The goal is to provide a platform for future theatrical performances, using new models for theatre where the actors and their audience might be remote. Once we are able to see traditional, live theatre experiences in this format, there is broad potential for a hybrid model that might create all new possibilities.
Exploring access to contested heritage in the British Overseas Territories
SME: ScanLAB Projects
Academic partner: Dr Alasdair Pinkerton, Reader in Human Geography at Royal Holloway, University of London
Postcards from Strange Postcodes (WORKING TITLE) will send a 3D laser scanner on an amazing journey through the British Overseas Territories. This machine will be used by groups of school children to capture 3D portraits, stories and spaces from across the globe.
The journey will reveal the commonalities and extraordinary differences in the everyday lives, livelihoods, environments, heritage, hopes and expectations from the unique perspectives of young people curating their own visions of some of the most politically contested lands under British sovereignty.
The resulting scans will be assembled into an interactive set of educational tools online, on mobile and as a touring VR educational pack for schools and museums.
Visitor Experience in UK Parliament
SME: Arcade
Research expert: Dr Matthew Smith, Senior Lecturer in Public Humanities at Royal Holloway, University of London
With many feeling disconnected from the political system it has never been more important to remind ourselves of the fundamental importance and central role that Parliament plays. Using the magnificent Westminster Hall as our physical canvas and by drawing on the rich heritage collections of the Palace of Westminster, our goal is to create a Spatial Story Platform™ that offers a personalised interactive tour through hundreds of the historical and contemporary stories that have defined the UK Parliament, and showcases its relevance to us all, no matter who we are, where we come from, or where our interests lie.
Audiences will be able to explore these stories in immersive AR, and weave their own personal connected narrative from one experience to the next, spread across the expanse of Westminster Hall. Visitors to Parliament can enjoy the experience within the physical space itself, and remote audiences all across the country can bring Westminster Hall to them, to step inside and immerse themselves in its astonishing stories without ever leaving their homes or schools.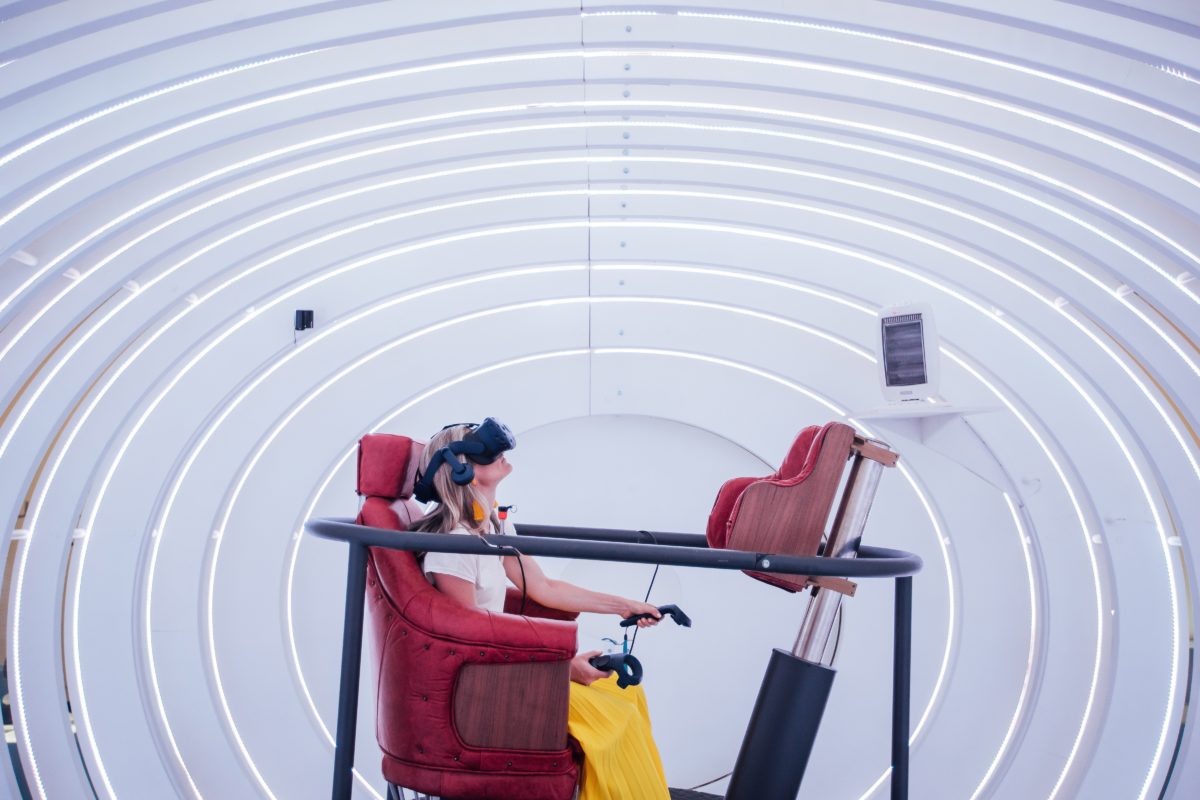 Bringing histories of Palaces back to life in Surrey
SME: Charlotte Mikkelborg / MoCoFX
Academic partner: Dr Hannah Platts, Lecturer in History and Archeology at Royal Holloway, University of London
From immersive creator Charlotte Mikkelborg and the Oscar-winning special effects team behind British Airways VR experience 'Fly' comes "Tudors Augmented" - a multisensory AR experience following in the steps of the Tudor's summer progress – an incredible spectacle with 700 people on horseback and 300 carts, carrying everything from beds to jewels to hunting dogs.
In this non-linear, AR clue game, participants will discover hidden waypoints, revealing stories of the progress and its impact on the people of Surrey. Participants use a phone/tablet as a magic window revealing AR clues on a story map, including spatially positioned objects, volumetrically captured characters and scent clues. Each 'clue' delivers information via narrative installments and presents players with puzzles they must solve to reveal new clues, with the ultimate goal of finding their way to long-forgotten palaces and the secrets they hold.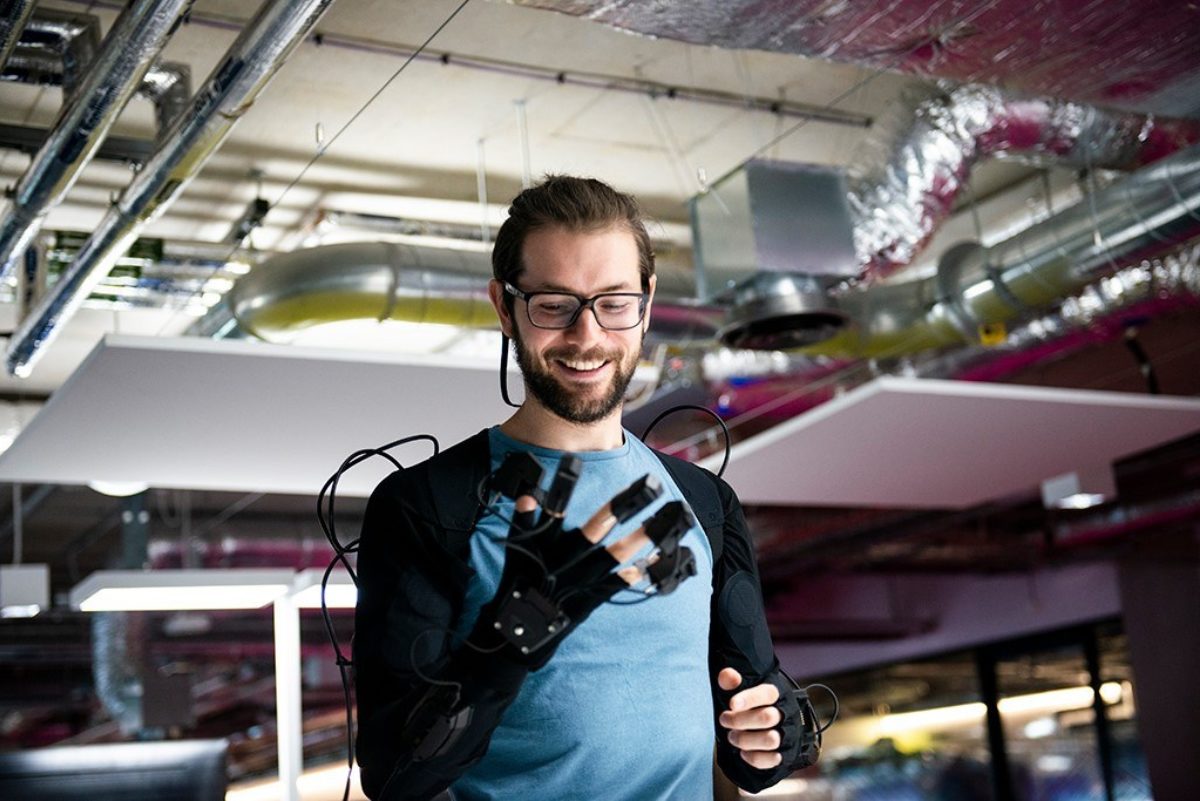 Sensory Spaces
SME: Valkyrie
Academic partner: Dr Birgitta Hosea, Reader in Moving Image and Dr Camille Baker, Reader in Interface and Interaction at University for the Creative Arts
During the StoryFutures fellowship, CTO and co-founder of Valkyrie Industries Dr Ivan Isakov will be developing a toolkit for sculpting in virtual reality using haptic gloves.
Virtual haptic sculpting is the most direct, scalable and potentially impactful technology for the application of tactile technology to artistic creativity. Despite this, it does not yet exist at a global scale.
Using Valkyrie Industries proprietary touch technology, specifically wearable haptic gloves, we will develop a sculpting haptic VR tool that will become an enabler for many non-experts, facilitating their entry into 3D modelling and 3D animation.
Share this article: