R&D in Virtual Production: Discovery Pilots Call
StoryFutures

May 6th 2022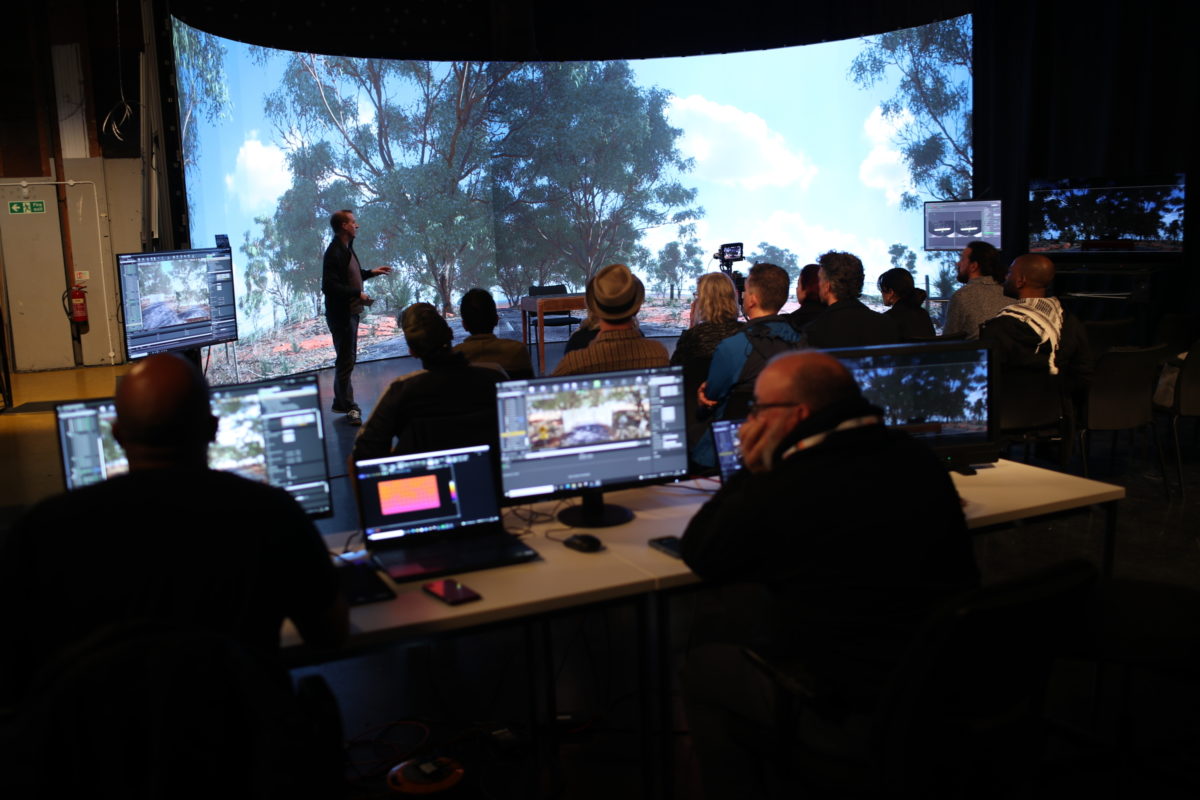 StoryFutures is excited to announce a new opportunity for early-stage R&D collaborations that focus on Virtual Production technologies and methods.
We are looking for creative and digital companies already working in Virtual Production, or those with strong potential to expand into this area. Successful projects will receive £8,000 in cash (split between the company and their academic partner) and in-kind support from StoryFutures and academic experts.
Virtual Production (VP) is becoming a ubiquitous methodology for the achievement of high-quality film, television and media productions. VP and in camera visual effects (ICVFX) offers efficiencies and enhancements for both live action (production) and visual effects (post-production). It capitalises on technology from digital games development and delivers in real time, stunning, photorealistic or imaginative sets, environments and audience experiences. VP opens up a huge opportunity for cross-over of competencies, processes and methods between TV, film, games and immersive.
The Virtual Production R&D Discovery Pilot programme offers SMEs a chance to spend time developing ideas that help realise the massive potential of these technologies for creative, technology and business innovation.
We are looking to build relationships for long-term R&D collaborations in response to growing industry need and increasing focus in public policy in supporting and funding this area of innovation.
The opportunity is open to creative and digital companies in the Gateway Cluster and Greater London (see map below).
We welcome expressions of interest in response to our academic expertise areas, as detailed in the brief document. These range from innovation in lens and audio technologies, to new creative workflows, to the use of AI for characters and environments, to new methods for acting in Virtual production stages.
About the R&D projects
The pilots will run 20 June - early October 2022.
Alongside expert guidance from the programme team each project will receive £8,000, of which £4,000 is cash funding going to the company, and £4,000 of research support time for their academic partner. Companies will retain IP from the projects.
The projects will:
Focus on early-stage concepts for innovative, creative, risky ideas that have potential to move the Virtual Production sector forward – whether in technology terms, creative or acting methods, business models or audience engagement - or a combination of these;
Develop new relationships and partnerships between SMEs, academic researchers, StoryFutures and its partners, to build foundations for future work; and
Deliver an early stage "paper concept" alongside a short report including a plan for further development and sources of funding.
How to Express Interest
We will run a simple selection and matching process designed to be light-touch and foster collaborations with future potential.,
We invite eligible companies to express interest by 5 June.
If your company would like to take part, please read the full brief, and complete our short expression of interest form.

READ THE BRIEF
EXPRESS INTEREST
Share this article: