R&D Seed Funding Call - Now Open
StoryFutures

December 18th 2020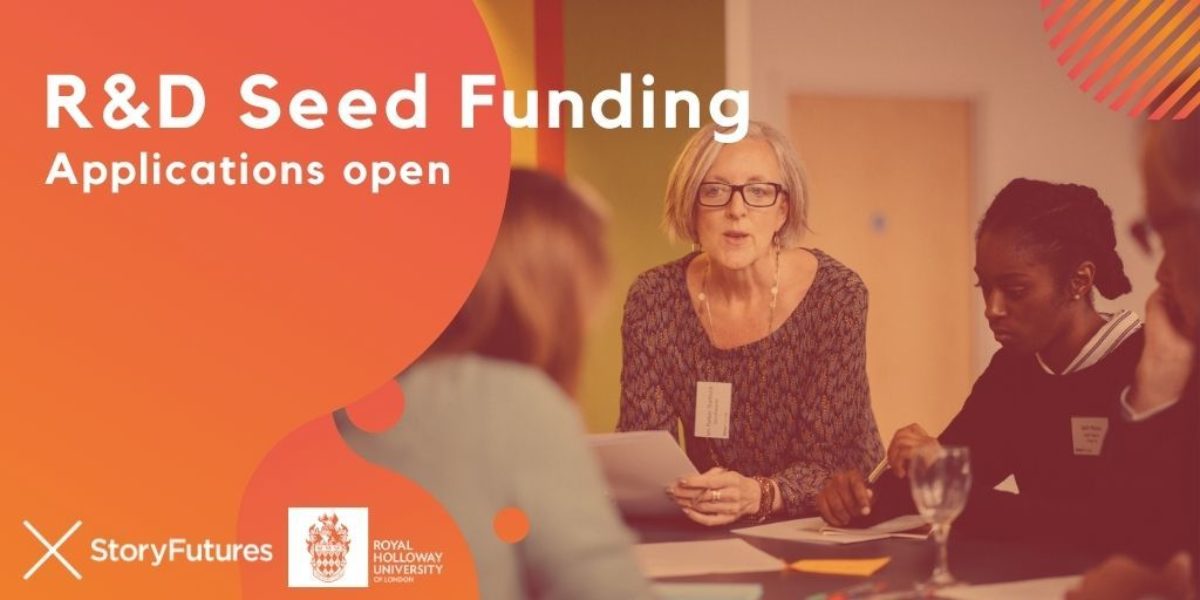 We are delighted to announce a new R&D Seed Funding opportunity for companies working on immersive storytelling and technologies in the StoryFutures Cluster area and Greater London.

The programme will support up to 8 Small and Medium Enterprises (SMEs) in developing early-stage, blue sky ideas for experiences, products and services that can build towards future funding, finance and commercial product development. Selected companies will benefit from working with leading academic experts, and seed funding to support their work.

Our offer:
A chance to work on an exciting, blue-skies R&D partnership to develop new ideas


Input from leading academic experts of 10-15 days over the course of the project


£4,000 to support the time of a company to work on the collaboration (and further £4,000 research support funding allocated to the academic collaborator)


Workshops with StoryFutures experts in creative storytelling, audiences and business models to inform the R&D project


New IP for new ideas, products, technology and content developed by the SME in the project, with the ability to commercially exploit this IP


A new partnership opportunity and a foundation for future collaborations and funding applications.
We offer project opportunities in a range of topic areas, such as:
Health and Wellbeing
Marketing and Visitor Experience
Sustainability
Game Engines

To see the full range of project topic areas and academic experts available to collaborate with, please read the brief.
We are looking to shortlist 10-16 SMEs to invite them to a Sandpit event on the 27 January 2021 to discuss project ideas with potential academic collaborators.
To get involved, please read the brief and express your interest via our short form below.
Express your interest by 20 January 2021
Read the Brief
Express your Interest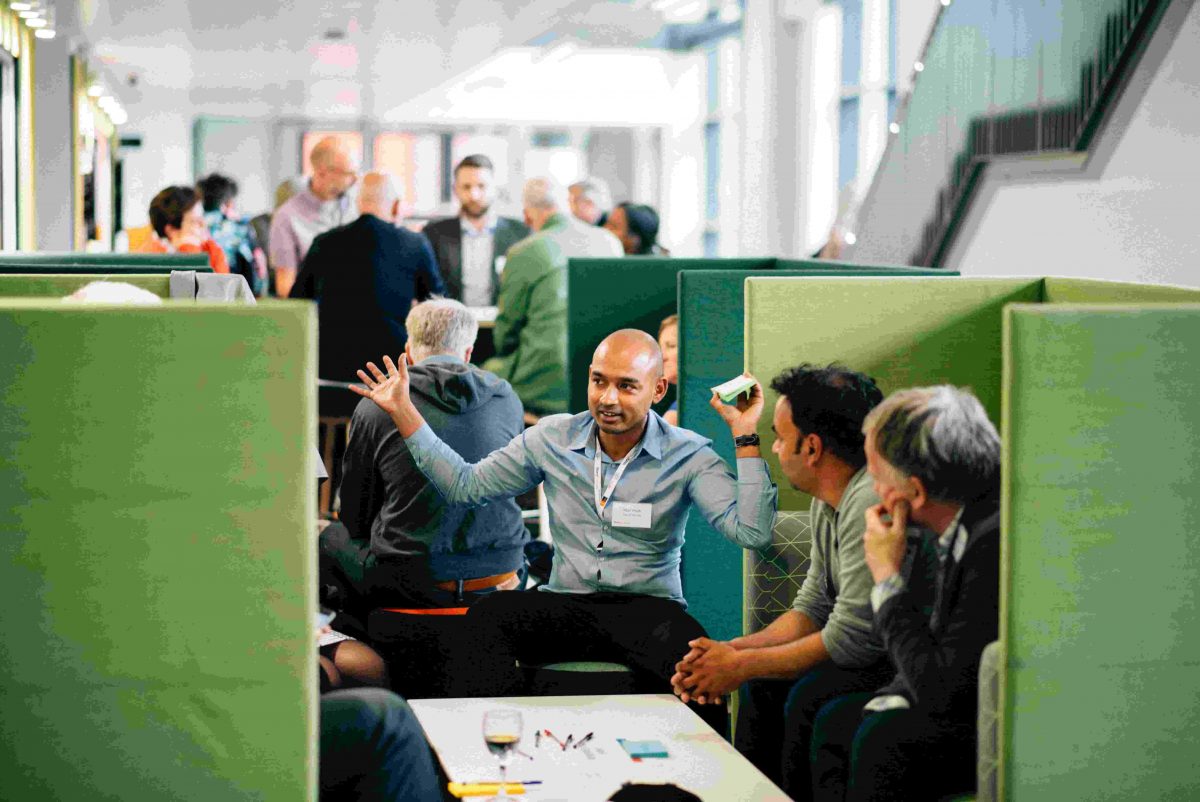 N.B.
All of StoryFutures opportunities are open to creative and or digital SMEs based in the Gateway Cluster and Greater London, with under 250 employees and less than EUR 50m in turnover. We are looking for SMEs who currently work or are interested in projects involving immersive storytelling or next-generation technologies.

Please reach out to us at storyfutures@rhul.ac.uk if you have any questions.
Share this article: