StoryFutures Academy Announces First Open-Call for Writers Room
StoryFutures

July 19th 2019
StoryFutures Academy is delighted to announce an open call to screenwriters for submissions to take part in a Writers Room on September 18th and 19th 2019.
Location: The National Film & Television School, Station Road, Beaconsfield, Buckinghamshire HP9 1LG
Summary:
A two-day Writers Room for up to 10 participants, that aims to train writers in the interactive storytelling platform, Charisma.ai.
The Lab will provide an introduction to interactive screen storytelling, character-based dramas and case study examples. This is a unique opportunity to work directly with experts from To Play For (the company behind Charisma.ai) and StoryFutures Academy and a chance to learn how to pitch. At the end of the workshop, at least one writer will be selected for a paid ten-week placement with To Play For.
This is an 'on-set training' role that will give the selected writer/s an incredible opportunity to train in action with a leading interactive games company, and knowledge share.
Who is it for, and criteria?
We are looking for writers over 18 years old, with screen credits or commissions in Film, TV, Games, or other screen media. We will also consider immersive theatre stage or audio drama credits as applicable. Participants need to have a passion for interactive storytelling, and have proven strength in character-driven storylines.
No programming experience is necessary, but knowledge and an appreciation of video games is an advantage.
Priority will be given to those interested in, available and able to take up a placement with To Play For after the Writers Room.
Diversity: StoryFutures Academy operates with a pledge to ensure 50% of participants are women and 20% are from BAME backgrounds.
Outcomes
At the end of the second day, participants will pitch concepts to the To Play For and StoryFutures Academy teams who will then select one or more writers for one or more fully funded placements with the To Play For team, for up to 10 weeks.
The Placement
While some of the work will be carried out remotely (using the Charisma.ai software), the 10-week placement will include a number of meetings/collaborative working opportunities with To Play For and plenty of opportunities to knowledge share.
Both To Play For and writer/s on placement are expected to feedback to StoryFutures Academy at the end of the placement.
The writer/s also commit/s to giving 5 days of their time to StoryFutures Academy before the end of its funding period (August 2021) to share the learning with future participants.
Important Dates
Applications open Friday 19th July 2019
Applications close Monday 19th August 2019
Places on the Writers Room announced Friday 30th August 2019
Selection of writer/s for placement by Friday 20th September 2019
Placement to start as soon as possible, for up to 10 weeks

How to apply: Participants should register via the expression of interest form on the Writers Room page.
Also please email a 1-page Expression of Interest CV, a 1-page writing sample, daily and weekly rates, & details of availability for a 'training in action' placement to: immersive@nfts.co.uk
For more information on StoryFutures Academy
For more information on Charisma.ai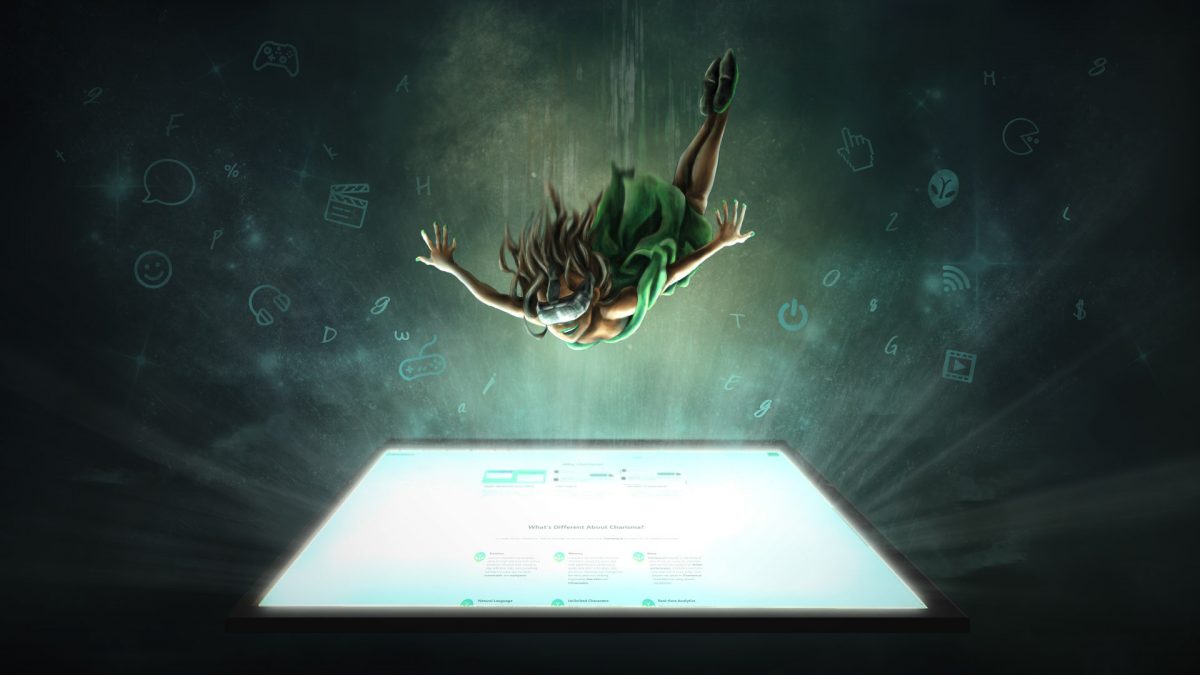 Share this article: