StoryFutures Academy celebrates success with the latest 'Bridge to Industry' Scheme
StoryFutures

September 29th 2022
We are delighted to announce the project selected for the second round of the scheme is VR game Tea Is Served, an immersive comedy horror experience inspired by a short game created by lead designer Casey Lodge, a graduate of the NFTS Games Design and Development course.
The StoryFutures Academy Bridge to Industry scheme provides an opportunity for multi-disciplinary teams of NFTS graduates from 2020 - 2022 to make a 3-5 minute immersive project or experience. The selected team receives funding, alongside creative and technical support. The two projects supported through the first round of the scheme, Midnight Story and Network were well received on their first release.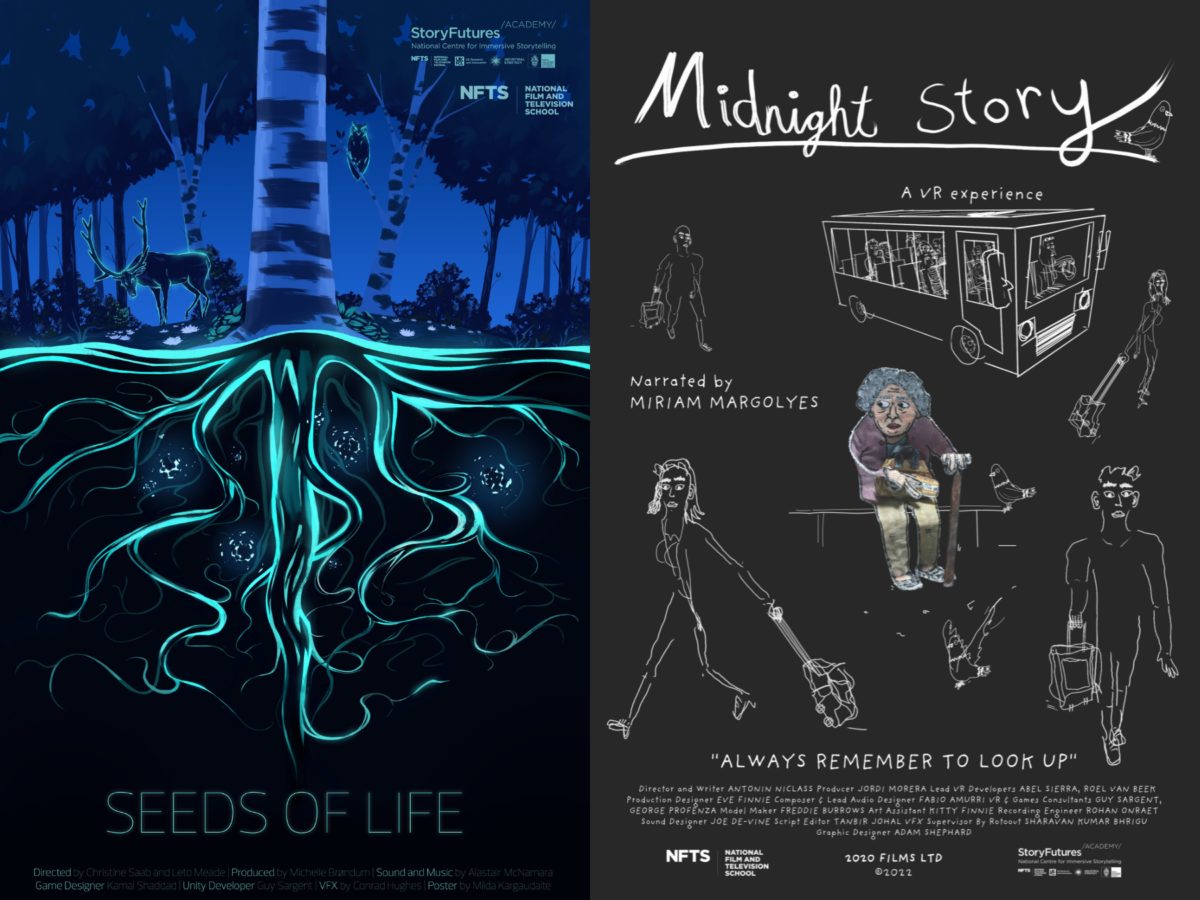 One of the first projects to complete the scheme, Midnight Story, was a virtual reality experience voiced by Miriam Margolyes, directed by Antonin Niclass and produced by Jordi Morera. The project evolved from their 2021 graduate BAFTA-winning animation Do Not Feed The Pigeons. The VR short film, Midnight Story, premiered at the World Festival of Animated Film - Animafest Zagreb 2022, and has found continuous success, having been selected for four other festivals - Aesthetica Short Film Festival (UK), Kaohsiung Film Festival (Taiwan), Beyond Reality, Bucheon International Fantastic Film Festival (South Korea) and Raindance Film Festival (UK), and the inaugural Belfast XR Festival.
Watch the Trailer for Midnight Story Here
The other project from the first round of the scheme was Seeds of Life, an original immersive experience, directed by Leto Meade and Christine Saab and produced by Michelle Brøndrum. The short film premiered in October 2021 and is celebrating global success in five festivals this year - XR: WA Perth (Australia), Beyond Reality, Bucheon International Fantastic Film Festival (South Korea), Festival of International Virtual and Augmented Reality Stories (Canada) and Beyond Conference 2022 (Northern Ireland).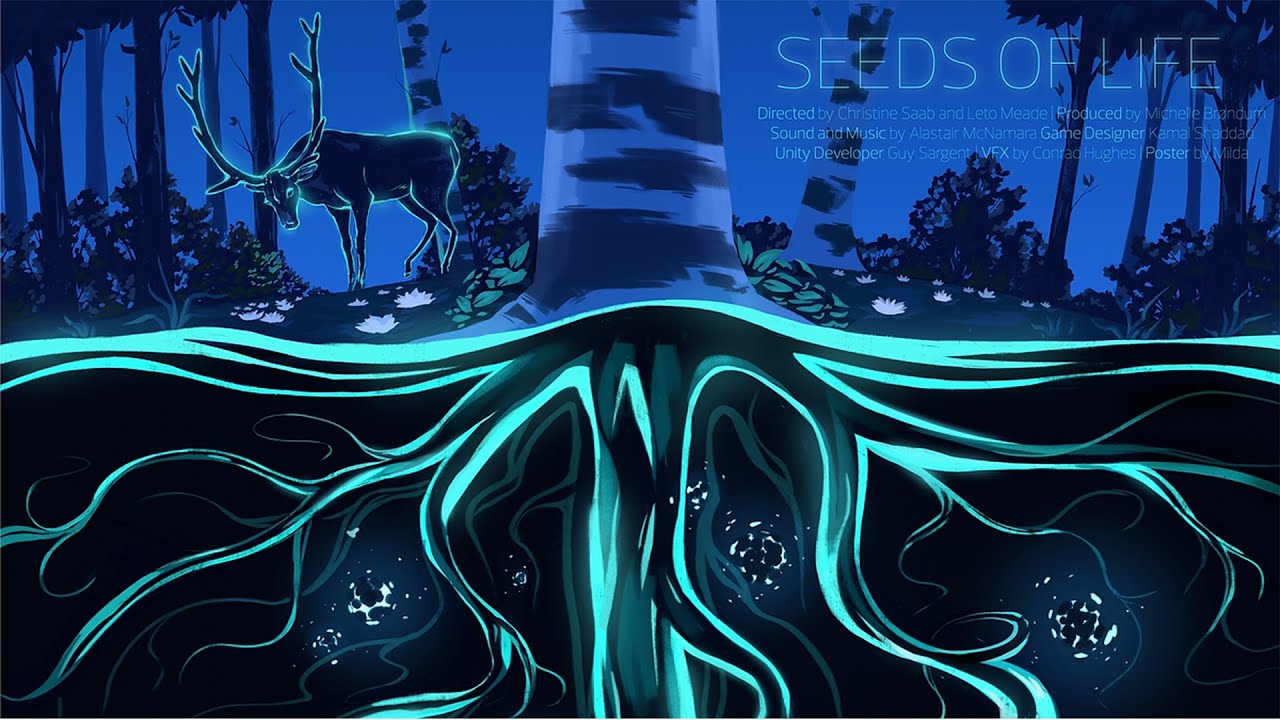 Jon Wardle, NFTS Director said: "Since StoryFutures Academy was formed just over three years ago the team have worked with Oscar and BAFTA-winning directors, Turner Prize winning artists and leading games developers to explore the potential of immersive storytelling. Work supported by the team has played major international festivals including London, Tribeca and Venice. I'm thrilled that we are able to make funding available to NFTS graduates. I'm looking forward to seeing a new immersive project come to fruition."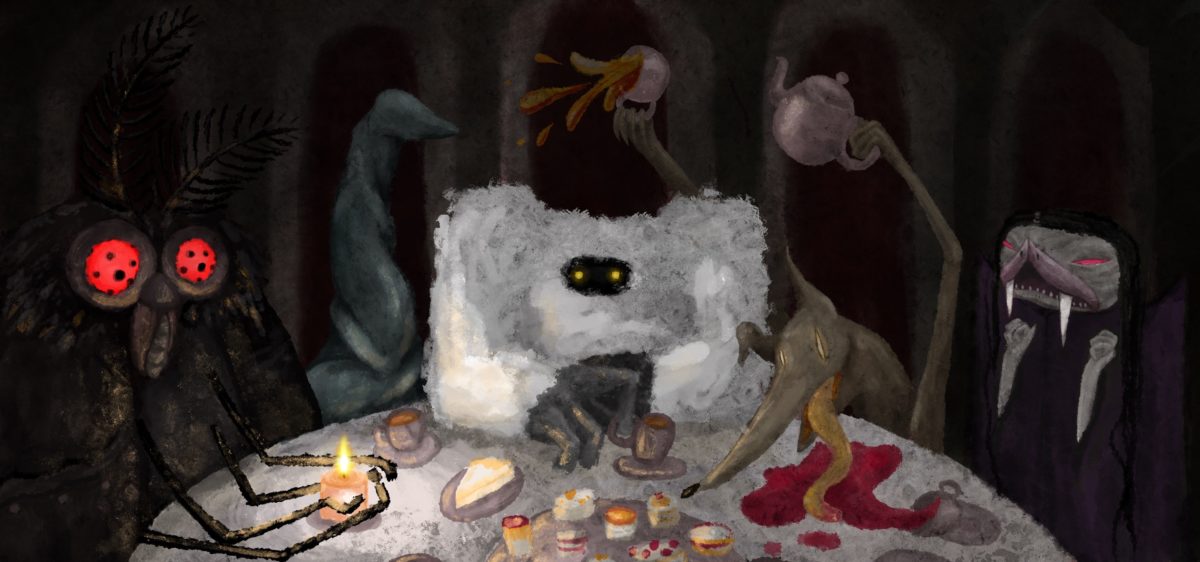 In 'Tea Is Served' you find yourself as the entertainment for the annual tea party of the world's most feared cryptids. As they shout at you from all sides, you must obey their bizarre requests until you either succeed and go free, or fail. But beware - if you fail, you might end up as dessert.
The NFTS graduates bringing Tea Is Served to life (or death!) include producer Michelle Brøndum, artistic director Lina Kalcheva, lead designer Casey Lodge, writer Hannah Kelso and programmer Stephen Glenister. They will be working closely with the StoryFutures Academy team including Head of Immersive Becky Gregory-Clarke, Senior Technician Johnny Johnson and Executive Producer for Bridges to Industry, Venetia Hawkes. The project is due to be completed in spring 2023.
Producer Michelle Brøndum said, "With VR being such uncharted territory, funding is hard to come by, especially for emerging talent. The project simply wouldn't be possible without the support and guidance of StoryFutures and NFTS, and we are so excited about making Tea is Served - a narrative comedy-horror game that puts the player experience and characters first."
Becky Gregory-Clarke, Head of Immersive, StoryFutures Academy said, "StoryFutures Academy are delighted to be supporting NFTS Bridge to Industry for a second time, and to be helping the team behind Tea is Served to realise their vision for this novel immersive game. They represent a brilliant, cross-discipline collaboration with a great track record between them, and we can't wait to see what they bring to the world of immersive storytelling."
Share this article: