StoryFutures Academy Announces StoryTrails, Part of UNBOXED
StoryFutures

October 21st 2021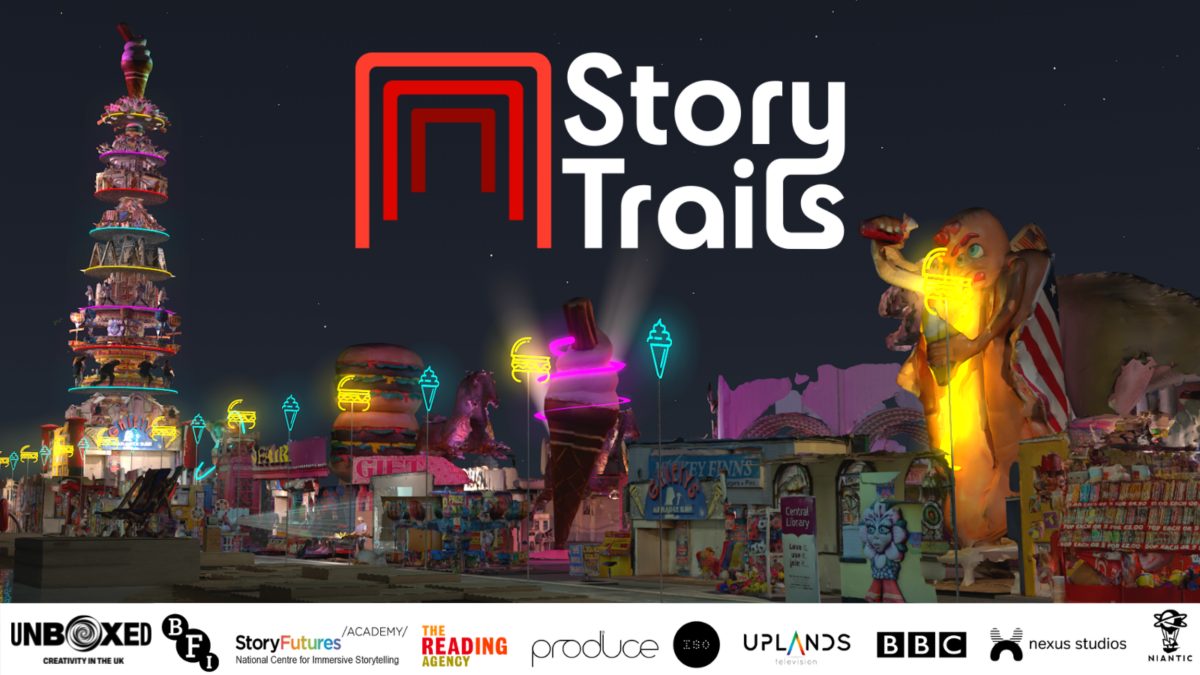 StoryFutures Academy is delighted to announce that it will recruit and train the next generation of UK-based creative talent in 50 roles to work on StoryTrails, part of UNBOXED: Creativity in the UK, a ground-breaking UK-wide celebration of creativity in 2022. StoryTrails is a unique immersive storytelling experience, where untold stories from the past are brought to life through the magic of the 3D internet using augmented and virtual reality to reanimate public spaces in towns and cities across the UK.
StoryFutures Academy is the UK's National Centre for Immersive Storytelling and at the forefront of training and up-skilling creative media professionals in the use of the next generation of storytelling tools. It is run by Royal Holloway, University of London and the National Film and Television School (NFTS).
StoryTrails will offer creative talent a unique opportunity to work with emerging technology such as 3D modelling software, games engines, augmented and virtual reality. StoryFutures Academy want to ensure that the UK's creative industries are not only the best trained in the use of these game-changing technologies but that the future workforce properly represents the diversity of the UK. This project will aim to recruit those traditionally under-represented across the UK's creative industries.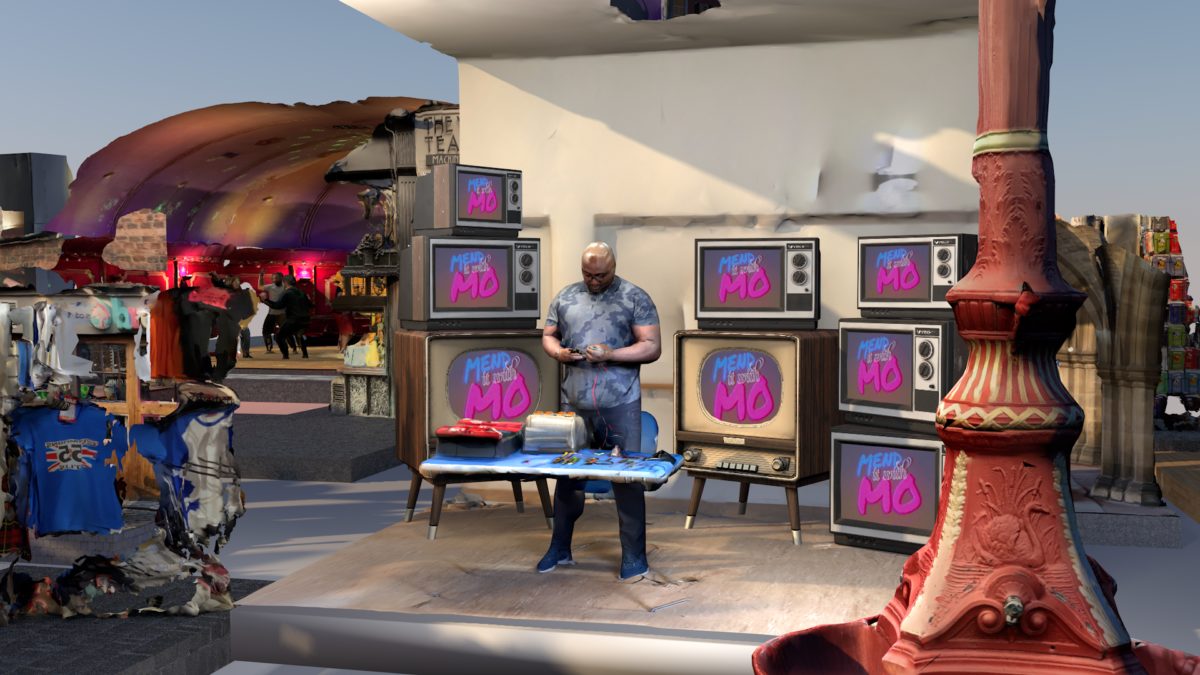 StoryTrails is one of 10 projects commissioned for UNBOXED, which will bring people together and reach millions through free, large-scale immersive installations and globally accessible digital experiences in the UK's most ambitious showcase of creative collaboration. This is a unique opportunity for creative media practitioners to access training in the use of immersive technologies by the UK's leading nationwide creative project in 2022.
StoryTrails is delivered in partnership with the British Film Institute (BFI), broadcaster and film-maker, David Olusoga, the BBC, Uplands Television, and leading immersive specialists ISO Design and Nexus Studios. It will be brought to life in The Reading Agency's national network of libraries and by event- making specialists ProduceUK.
A team of 50 emerging creative media practitioners will be recruited and trained by StoryFutures Academy to tell the stories of 15 communities through state-of-the-art immersive technologies in new and surprising ways. Successful applicants will receive funding to join a team of high profile creative partners and take part in a mission to bring to life untold stories across the UK. They will collect and curate stories and hidden histories in one of 15 locations across the UK: Blackpool, Bristol, Bradford, Dundee (Scotland), Dumfries (Scotland), Lambeth (London), Lewisham (London), Lincoln, Newport (Wales), Omagh (Northern Ireland), Sheffield, Slough, Swansea (Wales), Swindon and Wolverhampton.
Opportunities include creating augmented reality trails across city centres, building immersive installations which will map the emotional geography of a location, or taking on a professional placement in one of the StoryFutures partner organisations. All roles will involve working as part of a project with unprecedented access to archive material from the BFI national and regional film archives as well as the BBC, with a remit to reimagine our screen heritage for the future. Full training in immersive technology will be provided alongside access to state of the art equipment, production support and production credits for their work.
Professor James Bennett, Director of StoryFutures and StoryTrails, said: "StoryTrails is a massively ambitious project: it will change the way we view our public places, our archives and our creative industries. It will create a new sense of belonging across these important national treasures and immerse audiences in an amazing new way to see themselves, their communities, their towns and country."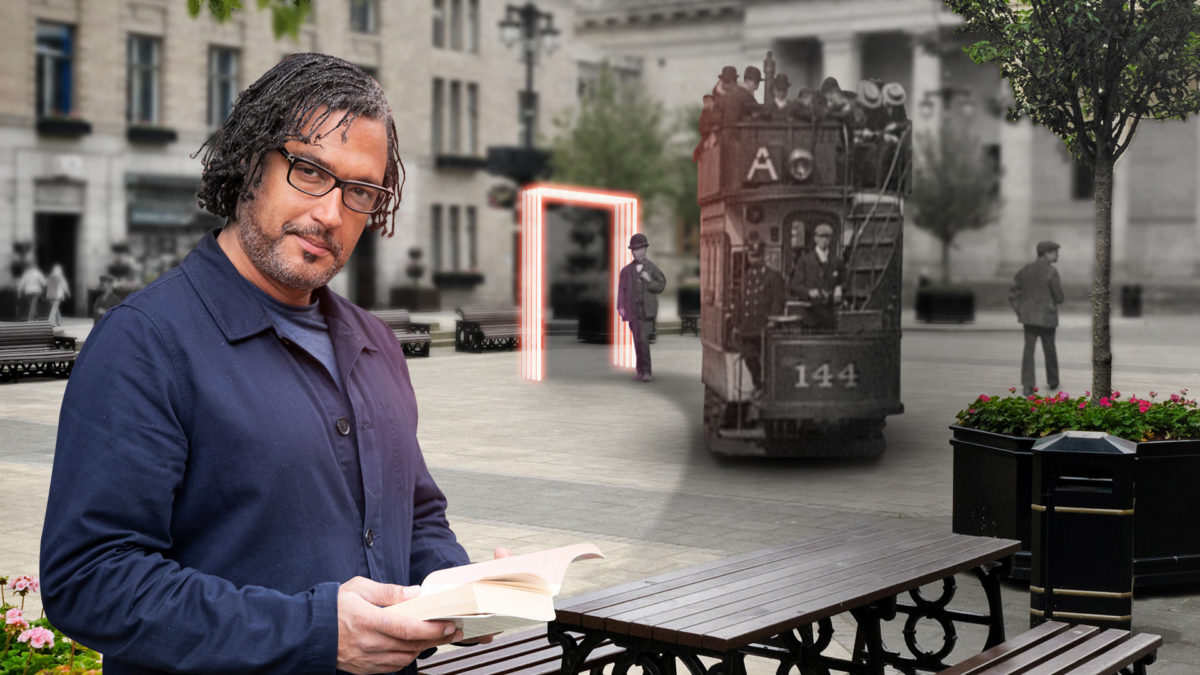 Professor David Olusoga, Executive Producer of StoryTrails, said: "In 2020 I gave the MacTaggart Lecture at the Edinburgh TV Festival in which I explored the diversity and inclusion failures within television and the creative industries. One year on, I am thrilled to be working with StoryFutures Academy to help bring about change in those industries. StoryTrails will empower and enable diverse talent to become leaders in a major new area of national innovation and culture. As the world's largest immersive storytelling project, StoryTrails will be mapping a course for this amazing set of new technologies that engrains diversity at its heart. The stories these creatives tell will be different, they will be amazing, enthralling and magical, and they will set the public's imagination alight with experiences that reflect on who we are, where we come from and where we are going."
Ben Luxford, Head of UK Audiences at the BFI, said: "Archive film provides unique windows into our past, and when explored at a local level, can be profoundly moving – not only inviting viewers to consider their history, but also their present and future. Opening up the rich and diverse screen heritage held in the BFI National Archive and UK regional archives to our most talented creatives, coupled with cutting-edge immersive technology, promises to create truly innovative stories and experiences, which will not only celebrate the people and places of our past, but also push the boundaries of how audiences engage with the moving image."

StoryTrails will create an innovative approach to storytelling that appeals to a range of audiences in Britain and globally, creating one of the world's largest immersive storytelling projects. It will change the way we can tell stories about ourselves, putting the promise of the 3D internet into the hands of people where they live and make the virtual and the augmented a magical reality for audiences everywhere.
For more information please click the button below:
Find Out More
Follow us on social media:
Facebook and Instagram @StoryTrailsProject
Twitter @StoryFuturesA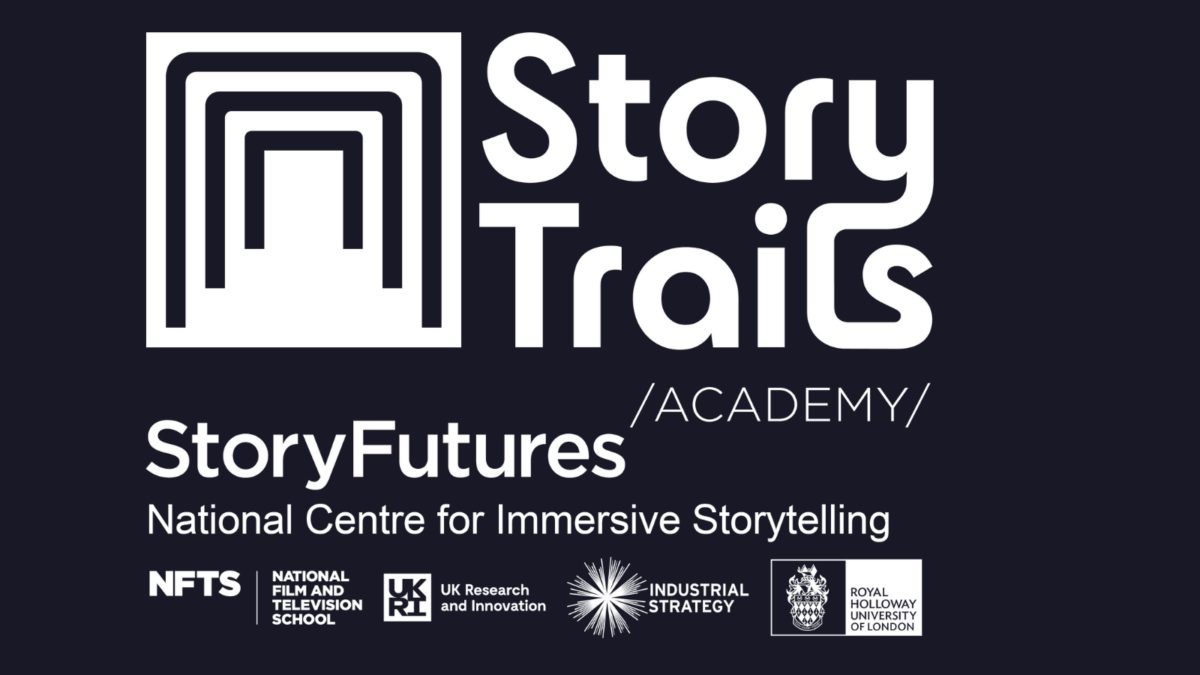 Share this article: