StoryFutures shortlisted for THE Awards 2020
StoryFutures

September 10th 2020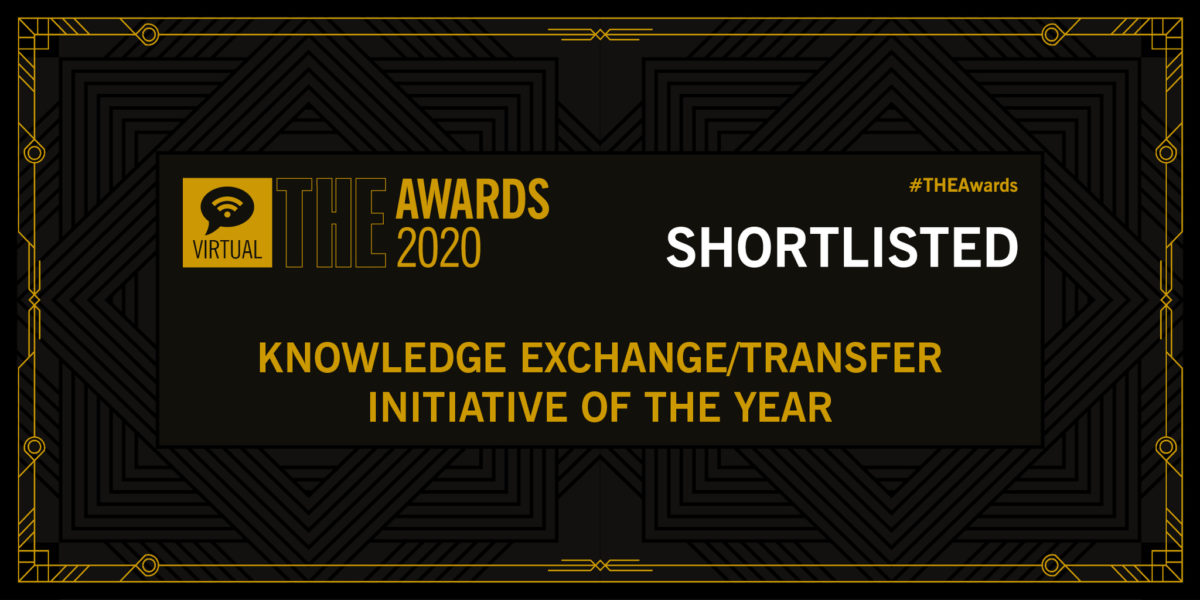 The team at StoryFutures are delighted to share with you that we have been shortlisted for the reputed Times Higher Education Awards (THE Awards) for Knowledge Exchange/Transfer Initiative Of The Year 2020!

The core of all we do at StoryFutures is a collaborative effort focused on ensuring that the UK is at the forefront of immersive storytelling and technology. We'd like to thank all of our partners, collaborators, funders and the fantastic SMEs in our local creative cluster network who made our nomination possible, and for coming along with us on this exciting journey into the wild world of immersive.

You can view all of the shortlisted nominations for this year's awards at https://the-awards.co.uk/2020/...
Submission excerpt:

StoryFutures, a £6.4m project funded by AHRC's 'Creative Industries Clusters Programme', unlocks university research for creative industries. StoryFutures gives small and medium businesses (SMEs) access to cutting-edge research in narrative, technology, business and audience psychology; driving innovation in storytelling, exploiting new technologies in Virtual, Augmented, Mixed Reality and Artificial Intelligence. Led by Royal Holloway, University of London, StoryFutures' core objective tackles the challenge of next-generation technologies by creating compelling content for audiences of screen, cultural institutions' offerings and experiential installations.

Since October 2018, StoryFutures Knowledge Exchange activities have catalysed 40 new R&D industry and academic collaborations, created 16 new products, unlocked a further £2.1m investment for creative industries' R&D, built a network of over 100 companies, stimulated growth or support of 75 jobs and introduced over 20,000 audiences to new experiences.
The all-virtual ceremony for Times Higher Education Awards 2020 is at 1700-1800 on 26 November.
Share this article: