StoryFutures/Presents #2 with Christian Cherene, BeAnotherLab
StoryFutures

June 17th 2020
This Thursday, 16:00, we kick off our second livestream for StoryFutures/Presents: a series of talks that will invite people across a breadth of storytelling formats to give vital insights into the future of storytelling. This week we welcome Christian Cherene, from Be Another Lab, with his talk Entanglements: Embodiment, Agency, and Narrative Practice. After the talk, viewers will have a chance to put questions to our panel of experts on narrative and storytelling.

Sign up free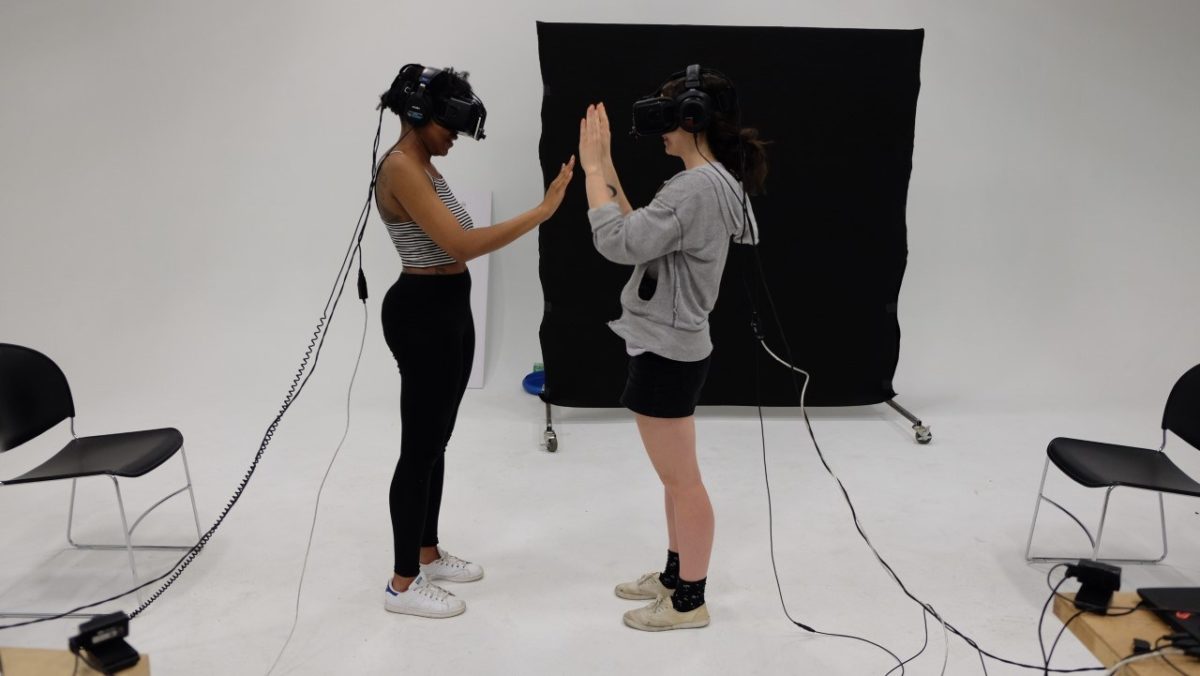 StoryFutures/Presents: A state of contemporary storytelling series, exploring emergent theory and creative practice
A platform showcasing novel and timely perspectives from makers and researchers across the expanded immersive field; including immersive theatre and embodied live practices, interactive digital narrative and XR alongside platform agnostic design approaches. We will consider how developments in immersive storytelling are shaped by current funding and production realities while reflecting on the evolution of new forms within the context of Media Arts and Digital Performance history.
If, to paraphrase Nam June Paik, we innovate not by winning the game, but by changing the rules, what rules are currently ripe for re-imagining? What cultural forms could we unlock by doing so? What futures might that enable? William Gibson recently talked of the increasingly daunting task of conceiving any future against the escalating strangeness of the world we are living through. A concern echoed in the Conceptual Emergency declared by the International Futures Forum, who describe how "the world we have created has outstripped our capacity to understand it. The scale of interconnectivity and interdependence has resulted in a step change in the complexity of the operating environment." Gibson, like pionering scenario planner Pierre Wack before him, suggests the ability to conceive of a future proceeds directly from a deep engagement with, and reimagining of, the present. Perhaps surveying present storytelling from this peculiar moment of change may offer useful vantage points to illuminating some of our possible storyfutures?
25th June: Christian Cherene
Entanglements: Embodiment, Agency, and Narrative Practice
How can centering embodiment enable innovative practices within the gaps between disciplinary and discursive boundaries? Grounded in critical engagement with the risks and false promises of immersive technology, Christian will share how BeAnotherLab have sought to harness their affordances in service of the affective; addressing challenges that span contexts as varied as the Rio de Janeiro favelas and the World Economic Forum in Davos. He will discuss how working collaboratively across sectors and disciplines has informed narrative centered strategies for navigating our increasingly technologically constrained and mediated future.

About Christian Cherene - Researcher/Co-founder BeAnotherLab
BeAnotherLab is an interdisciplinary transnational group dedicated to understanding, communicating and expanding subjective experience as a means to facilitate action across identity faultlines. Since 2012 the group has used techniques derived from virtual reality, cognitive science and performance in developing innovative applications in art, scientific research, social projects, healthcare and education, putting a strong emphasis on the impact of their work in people's lives. Their work is based on an inclusive distributed model of action-research and collaborative design methods. Christian's practice has expanded these methods to include emergent critical practices within 'AI', futures studies, and community resilience.
Share this article: