VR R&D National Showcasing Programme
StoryFutures

March 28th 2023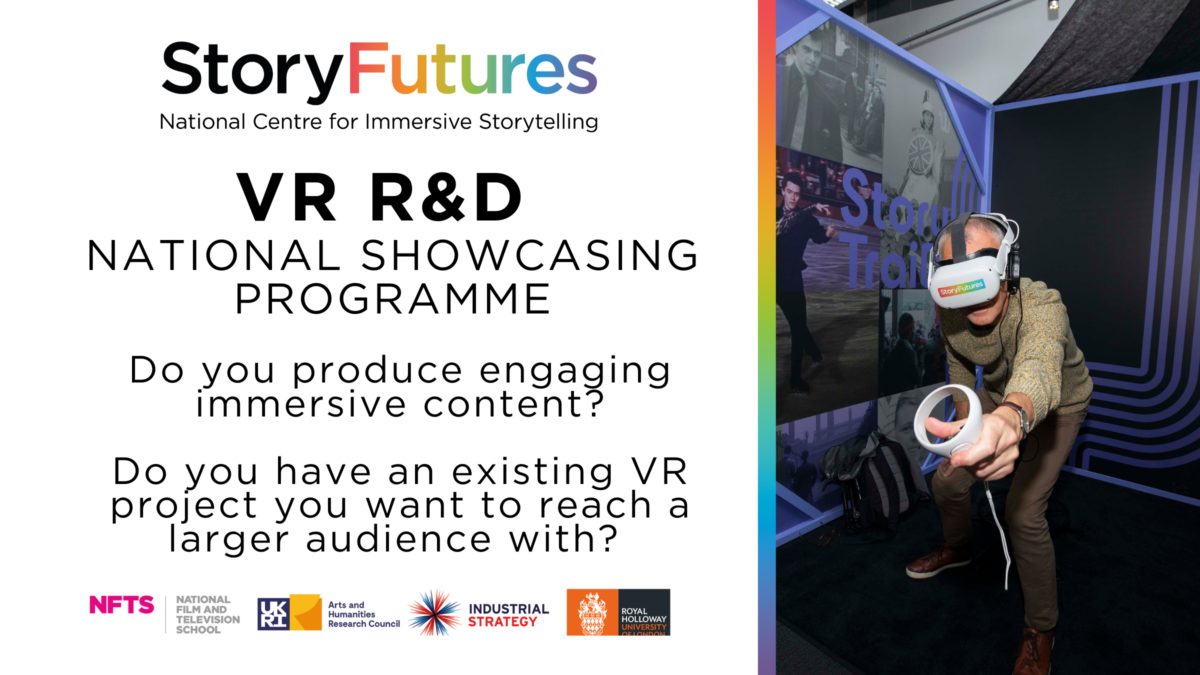 Building on the success of our previous VR R&D callout in January, StoryFutures is excited to announce a new national opportunity for story-driven content in virtual reality.
If you're a UK-based company or sole trader working in this space, and have VR content that could be adapted or repurposed for Meta Quest 2 headsets to suit a new audience via our extensive network of libraries and independent cinemas and arts venues across the UK - then read on…
Our ambition is to showcase your content as part of our larger StoryTrails legacy project. Having been trained and supported by StoryFutures in exhibiting immersive content, our network is helping to innovate the distribution of virtual experiences to offer story-driven VR experiences with a learning or educational element to their audiences.
It's an exciting opportunity and we are seeking as wide a range of experiences as possible. We welcome creators across as many genres and themes as possible.
ABOUT THE PROGRAMME
The VR R&D Showcasing Programme will run from 25 May to 14 July 2023, and offers:

Up to 10 R&D awards of £7,000 each to refine existing content for delivery as a 7-10 minute VR experience
The opportunity to showcase your content on over 250 VR headsets, via StoryFutures' partnerships network of libraries and independent cinemas and arts venues across the UK
Access to cutting-edge audience research and support from the programme team, to help you understand the impact of your content and how to develop engaging experiences for new audiences
HOW TO APPLY
We invite eligible UK-based companies or sole traders to apply by Midnight Sunday 30 April 2023.
Apply Here
INFORMATION & FAQS
You no doubt have questions! Please click the button below to watch out Frequently Asked Questions video!
Watch our FAQ video
Download our FAQ PDF
Have any questions? Please get in touch via: storyfutures@rhul.ac.uk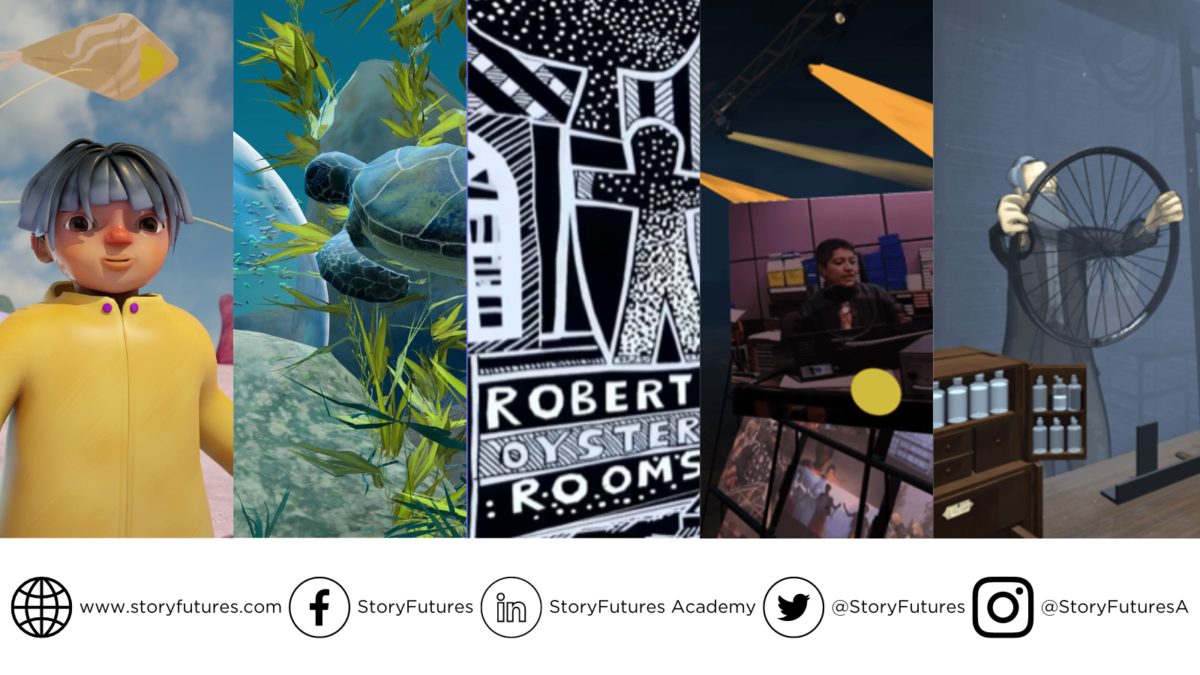 Share this article: