Accessing R&D Funding
StoryFutures

May 17th 2021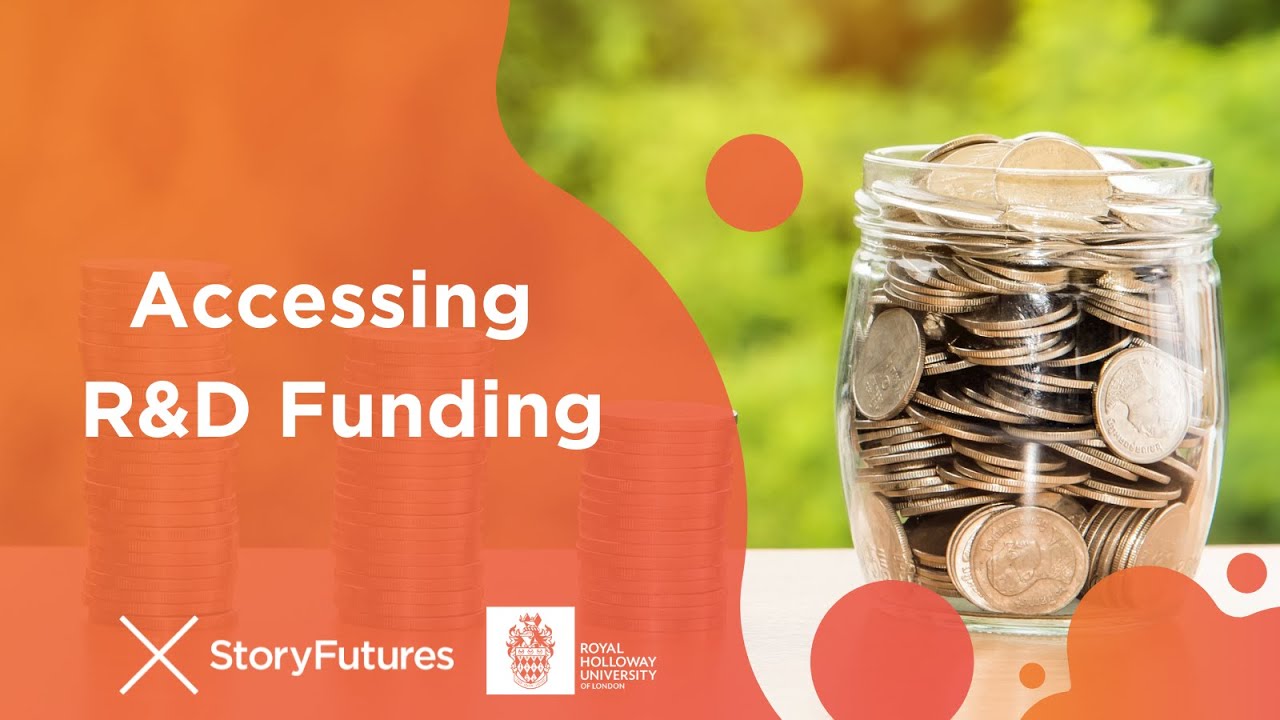 This webinar provides an overview of innovation funding opportunities and guidance on how to make successful funding applications.
About this event:

Date: 07/12/2020

UK funders are increasingly looking to support innovation collaborations between industry and academics. This session provides an overview of funding opportunities from Innovate UK and research councils and provides insights on making successful applications.
This event provided a unique chance to hear from experts with significant experience in public innovation funding:
Fiona Kilkelly, Immersive Tech Industry Specialist & founder Immerse UK
Chris Daley, Royal Holloway's funding development manager, and
Prof Mark Lycett, Director of Research Funding for Royal Holloway's School of Management.
The session covered:
Approach to funding industry-academic R&D collaborations by Innovate UK and UK research councils such as AHRC, ESRC and EPSRC
Key current opportunities of interest to the StoryFutures network
Tips for making successful applications and common mistakes to avoid
Share this article: