StoryFutures/Presents with Christian Cherene
StoryFutures

July 1st 2020
StoryFutures/Presents

A platform showcasing novel and timely perspectives from makers and researchers across the expanded immersive field; including immersive theatre and embodied live practices, interactive digital narrative and XR alongside platform agnostic design approaches. We will consider how developments in immersive storytelling are shaped by current funding and production realities while reflecting on the evolution of new forms within the context of Media Arts and Digital Performance history.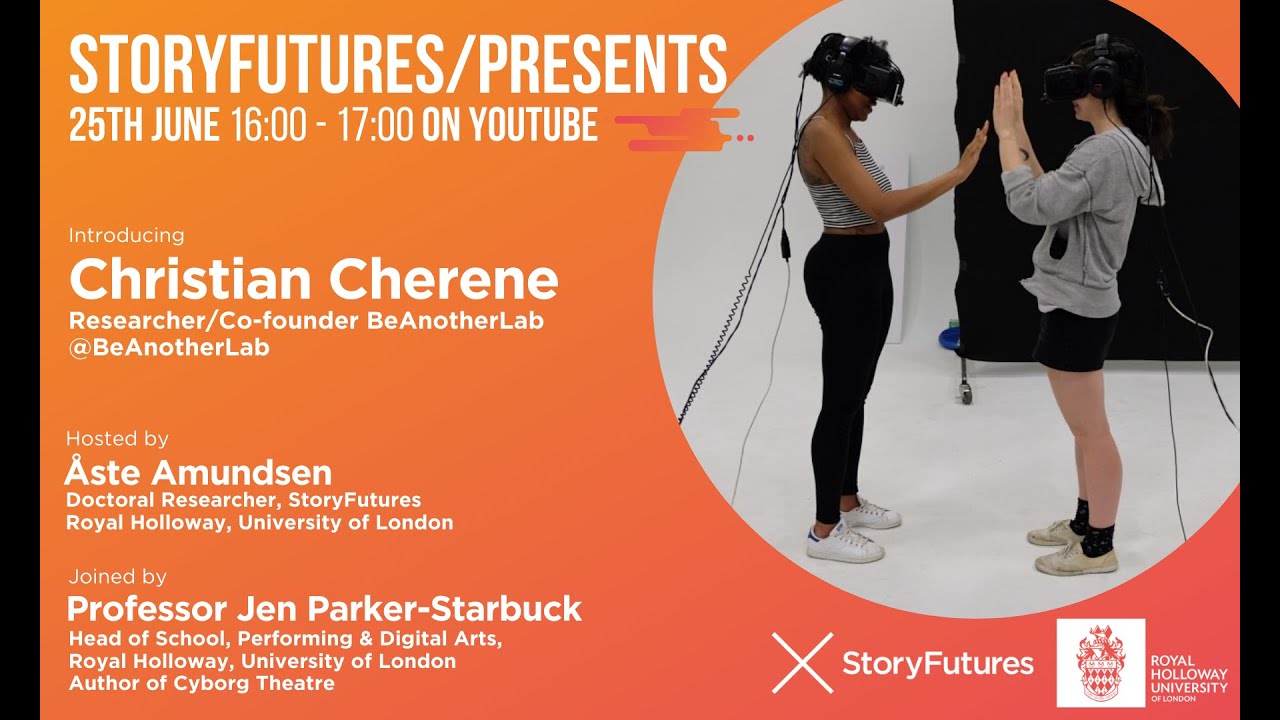 25th June: Christian Cherene
Entanglements: Embodiment, Agency, and Narrative Practice
How can centering embodiment enable innovative practices within the gaps between disciplinary and discursive boundaries? Grounded in critical engagement with the risks and false promises of immersive technology, Christian will share how BeAnotherLab have sought to harness their affordances in service of the affective; addressing challenges that span contexts as varied as the Rio de Janeiro favelas and the World Economic Forum in Davos. He will discuss how working collaboratively across sectors and disciplines has informed narrative centered strategies for navigating our increasingly technologically constrained and mediated future.

About Christian Cherene - Researcher/Co-founder BeAnotherLab
BeAnotherLab is an interdisciplinary transnational group dedicated to understanding, communicating and expanding subjective experience as a means to facilitate action across identity faultlines. Since 2012 the group has used techniques derived from virtual reality, cognitive science and performance in developing innovative applications in art, scientific research, social projects, healthcare and education, putting a strong emphasis on the impact of their work in people's lives. Their work is based on an inclusive distributed model of action-research and collaborative design methods. Christian's practice has expanded these methods to include emergent critical practices within 'AI', futures studies, and community resilience.
Share this article: