Virtual Production Skills Labs

Applications for this lab are now closed.
This one day hands-on course is aimed at Production Designers, Art Directors, Technical Artists and anyone interested in understanding how a virtual production works. You will gain an understanding of how the technology works, what specialist team is required and the various roles and responsibilities of VP which allow you to deliver the creative vision.
Participants will have the opportunity to learn about Final Pixel in-camera technology, through the case study and demonstrations of Paul Franklin's recently completed short film 'Fireworks', made by Wilder Films, and shot using a VP volume.
Fireworks Virtual Production Supervisor Callum Macmillan (CTO & Co-Founder) and Ed Thomas (Head of Real-Time and Virtual Production) from Dimension Studio will be on hand to answer your questions regarding the creative strategies the 'Fireworks' team employed to get the most out of the technology. Also how the Virtual Art Department, VP Supervisor, DOP and Production Designer work together as a creative team to bring the story to life. The session will help participants have a better understanding of how Virtual Production can be incorporated into your next production. With support from StoryFutures Academy Professor Peter Richardson (VP Lead) and Johnny Johnson (Lead Technician).

StoryFutures Academy Virtual Production Labs are industry vocation specific, tailoring the course outline to meet sector-specific needs. These sessions are run in small groups of 12 and are intended to provide hands-on learning with a LED Wall, granting participants the ability to expand creative thinking in effective and efficient ways.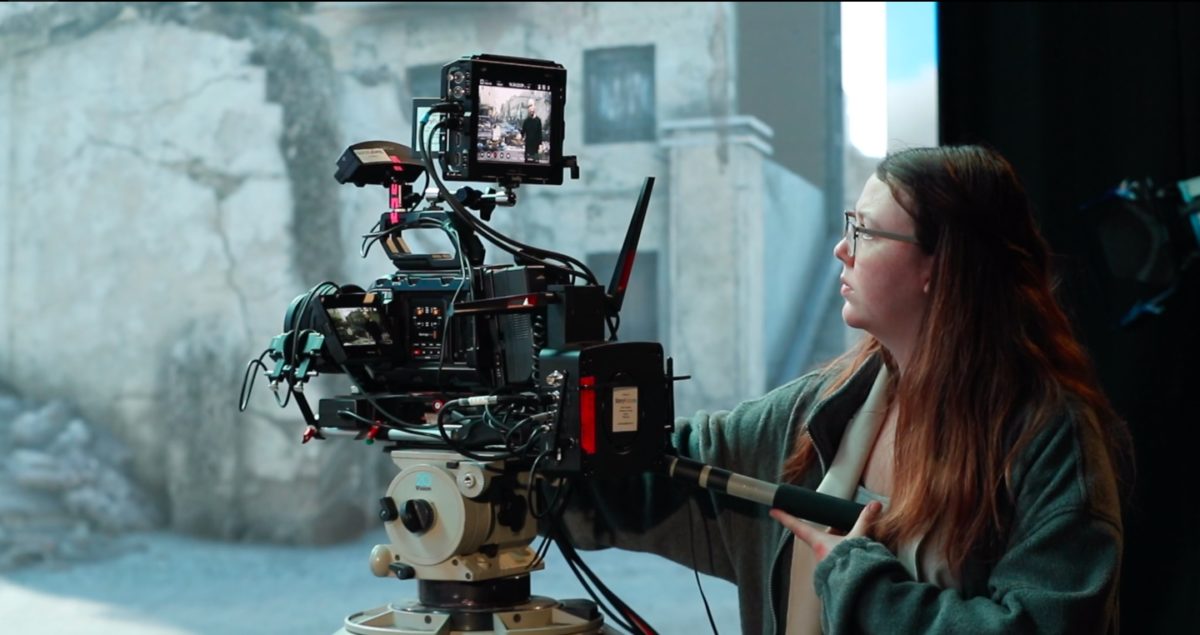 Virtual Production (VP) is a rapidly growing area of content production. By combining CGI, game-engines, and virtual and augmented reality technologies, Virtual Production enables completely new ways of making film and TV, from virtual scouting, to set design, to real-time, on-set visual effects. Virtual Production techniques will impact many core disciplines within filmmaking, from cinematography to production design, VFX, animation, directing, and beyond.

This VP lab, along with many other training opportunities from StoryFutures Academy, are designed to bring the games and screen sectors into virtual production and address the skills gap identified by the 'Virtual Production: A Global Innovation Opportunity for the UK Report' published by StoryFutures Academy in November 2021.


Fireworks Synopsis
A tense thriller exposing the life-changing decisions those at the top can deliver.

With an MI6 operation underway on an active target on the other side of the world, London-based Ops Leader GILLIAN LYE and her team are forced to make tough decisions. State of the art virtual production technology brings to life the blurred images on the MI6 screens and we see the real, innocent people who may become collateral damage.

Directed by Paul Franklin, produced by Annalise Davis, and written by Steven Lally, short film FIREWORKS is presented by Wilder Films, in association with Epic MegaGrants, Dimension, DNeg, Lipsync, and StoryFutures Academy: the National Centre for Immersive Storytelling.
Callum Macmillan | Co-Founder and CTO, Dimension
Callum is one of the most experienced and passionate champions of volumetric video, multi-camera and immersive technologies in the world. He created the first desktop post-production processes for multi-cam content, which was used in 'Ferment' - an award-winning film shot entirely on Multicam array. As one of the founders of Timeslice Films, he also helped develop the groundbreaking prototype GoPro video array in 2011.
Filming all over the world, Callum's credits span from camera array visual FX sequences for feature films (including the bullet-time technique, as used in The Matrix) and commercials, to pioneering volumetric AR and VR projects that have raised the bar across the industry.
Ed Thomas | Head of Real-Time and Virtual Production
Ed considers himself lucky to have spent his 25+ years in computer graphics, with his focus firmly in both real-time/immersive applications and high-end VFX content creation. Ed has extensive experience in video game development, pre-viz for TV and film, high end broadcast animation, large scale immersive VR, AR and XR applications and events, motion capture shoots, live-action and animation direction, art team management & pipeline development and, most recently, Virtual Production. This has given him the rare opportunity to develop expertise in all of these disciplines and to understand how they are all converging. During his time in this industry, Ed has developed close relationships with such clients as Google, BBC, Audi, Sky, The National History Museum, Disney, McLaren, Foster + Partners, The Guardian, Netflix, Imagination, DNEG, Epic Games and Facebook. He keeps his hand firmly on the tiller of art content creation across all disciplines. His passion is imagining where new technologies will take us now and in the future, and using his experience to develop ideas and production methodologies to bring these new ideas to life.


Who is it for?
This lab is aimed at Production Designers, Art Directors, Technical Artists and anyone interested in understanding how a virtual production works.

StoryFutures Academy Virtual Production Lab: Virtual Art Department, Wednesday 20th April 2022. 9.30am arrival for 10am start, finishes at 5pm.
Topics covered include:
- Planning – the factors to consider when deciding on VP.
- Preparation – how VP prep differs from a normal production.
- Previsualization
- How Virtual Production Supervisor manages the shoot.
- Production Design and the Virtual Art Department.
- Key HODs - how their jobs are impacted by VP.
- Production
- Post Production
- Communication between the two cultures of VP / games and film.
- How VP might be embedded into film-making in the future.
This StoryFutures Academy Virtual Production Lab will be held at the National Film and Television School (NFTS), Beaconsfield, HP9 1LG.

To apply, please complete the application form. Places will be allocated in accordance with our selection criteria. These Labs are free to attend and we receive a high volume of applications, therefore there is no guarantee of receiving a place and we will not be able to provide application feedback.


KEY DATES
Tuesday 16th March 2022 - Call Opens
Wednesday 30th March 2022, midnight - Call Closes
Wednesday 20th April 2022 - Virtual Production Lab: Virtual Art Department. 9.30am arrival for 10am start, finish by 5pm. National Film and Television School, Beaconsfield.


This lab is supported by EM3 LEP's 'Creative Tech Booster' project with StoryFutures. EM3 LEP supports people and businesses across the West Surrey and Hampshire regions. StoryFutures Academy's Virtual Production Lab is free to access for companies across the country, with 3 places reserved for companies from the EM3 LEP region - simply provide your postcode and mark the appropriate box on your application form to confirm you are part of the EM3 LEP region (see application form).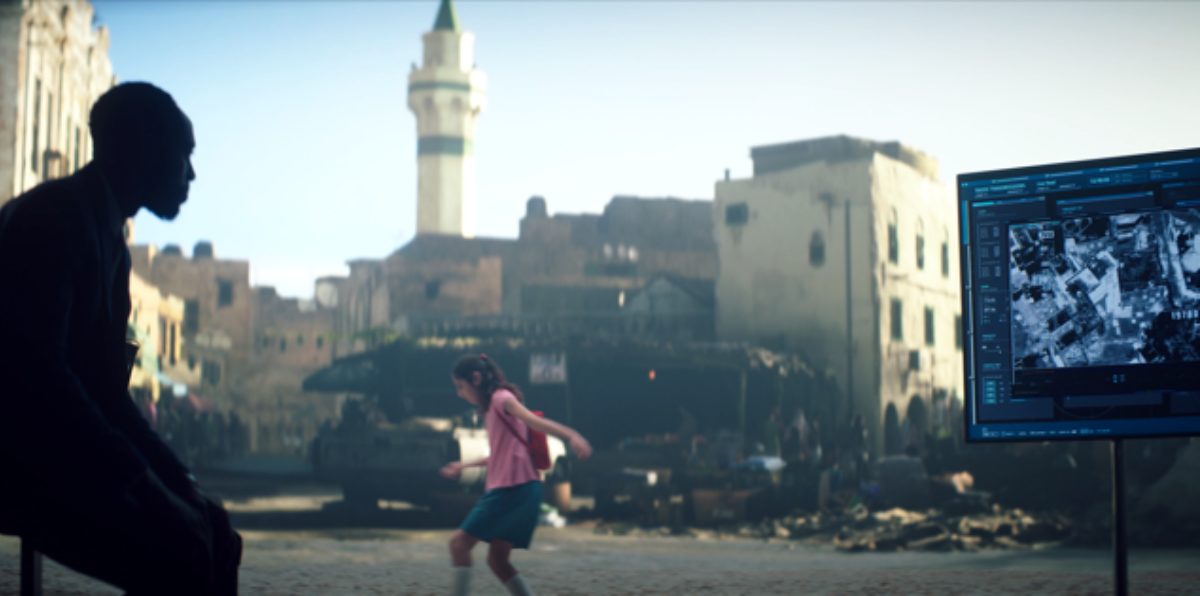 On Thursday 10th March 2022, StoryFutures Academy (The National Centre for Immersive Storytelling, run by the National Film and Television School and Royal Holloway, University of London) launched the world premiere and masterclass of short film Fireworks that uses cutting edge Virtual Production to tell its story.
Read more about Fireworks and its World Premiere here.