'Fireworks' Puts State-Of-The-Art Virtual Production at the Heart of Storytelling
StoryFutures

November 16th 2021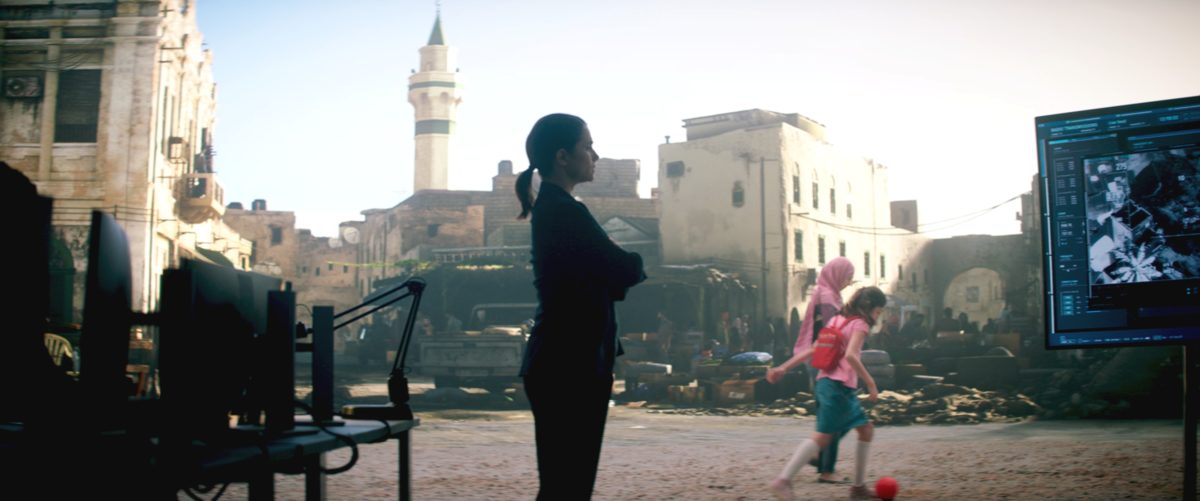 Production company Wilder Films announces the trailer release for groundbreaking short film Fireworks, alongside a series of behind-the-scenes films aimed at demystifying the Virtual Production process used to shoot the film. A tense, heart-stopping political thriller set simultaneously in an MI6 ops room and a Tripoli marketplace, Fireworks is one of the very first films in the UK to be made using real-time Virtual Production technology within an LED volume.



A Wilder Films production, in collaboration with virtual entertainment company Dimension and visual effects powerhouse DNEG, with support from Epic MegaGrants and Lipsync, Fireworks is directed by two-time Oscar and BAFTA Award winner Paul Franklin (Interstellar, Inception), produced by BAFTA Award winner Annalise Davis (The Railway Man, Up There) for Wilder Films, and written by acclaimed screenwriter and playwright Steven Lally. Fireworks is set for release in January 2022.
The story of Fireworks is told in real time, in the tense final moments of an MI6 operation to take out a dangerous target who has been tracked down to a Tripoli marketplace. Ops leader Gillian Lye and her London-based team are forced to make a life-changing decision with potentially devastating consequences. State-of-the-art Virtual Production technology brings the reality of life in Tripoli into the MI6 Ops Room, as one side of the room fades away to reveal the innocent people in the marketplace who may become collateral damage as a result of the decisions made in the room.
Virtual production is revolutionising filmmaking – and supercharging the creative process – by allowing filmmakers to see visual effects in real time as they shoot the film. This is achieved by combining cutting-edge games engine technology, like Epic Games' Unreal Engine, with large high-resolution LED screens, to create highly realistic 3D scenes live on set. Scenes can be filmed in-camera without the need for further VFX work in post-production; lighting from the scene can be used to authentically light the cast; scene changes and transformations can be made on demand – and in real time – on set; and the cast can see and respond to the virtual world around them.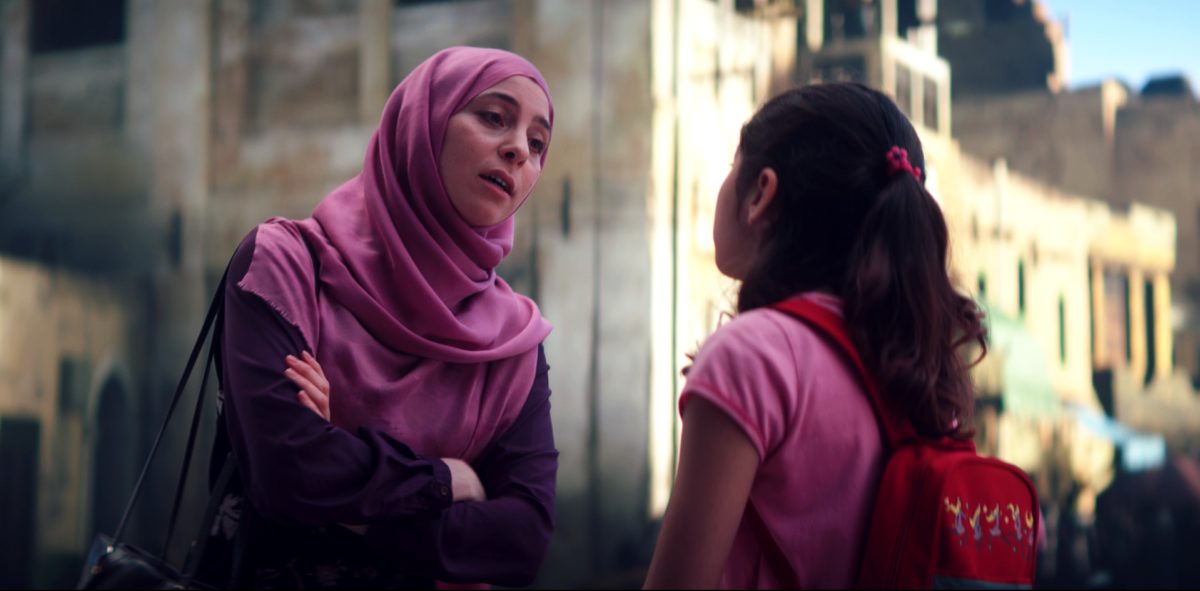 Fireworks is the first original UK film shot using Virtual Production to create an environment grounded in the real world rather than a fantasy universe, and uses the technology as an integral part of the storytelling – not simply a replacement for a physical set. In Fireworks, the immediacy of in-camera Virtual Production creates an extraordinary juxtaposition of worlds, with the lines between physical set and virtual world blended seamlessly together. As the warm light of Tripoli spills into the MI6 Ops Room, the two worlds are shown in the same frame, and we see the real lives of the people who will be affected by this decision, bringing home what is at stake in the story.
A series of 5 x 5-minute behind-the-scenes (BTS) films accompany the release of Fireworks. Produced by StoryFutures Academy - the UK's National Centre for Immersive Storytelling, run by National Film & Television School and Royal Holloway, University of London – the BTS films are designed to make Virtual Production accessible and simple to understand for all audiences. Each chapter addresses a key area of the Virtual Production filmmaking process, featuring interviews with the key film crew and Virtual Production team, and an access-all-areas view of the techniques, challenges, and benefits of Virtual Production.
Episodes of the BTS films will be released on a weekly basis by StoryFutures Academy. The first film in the series, "The Beginning", will be released shortly and will be available on the StoryFutures Academy website.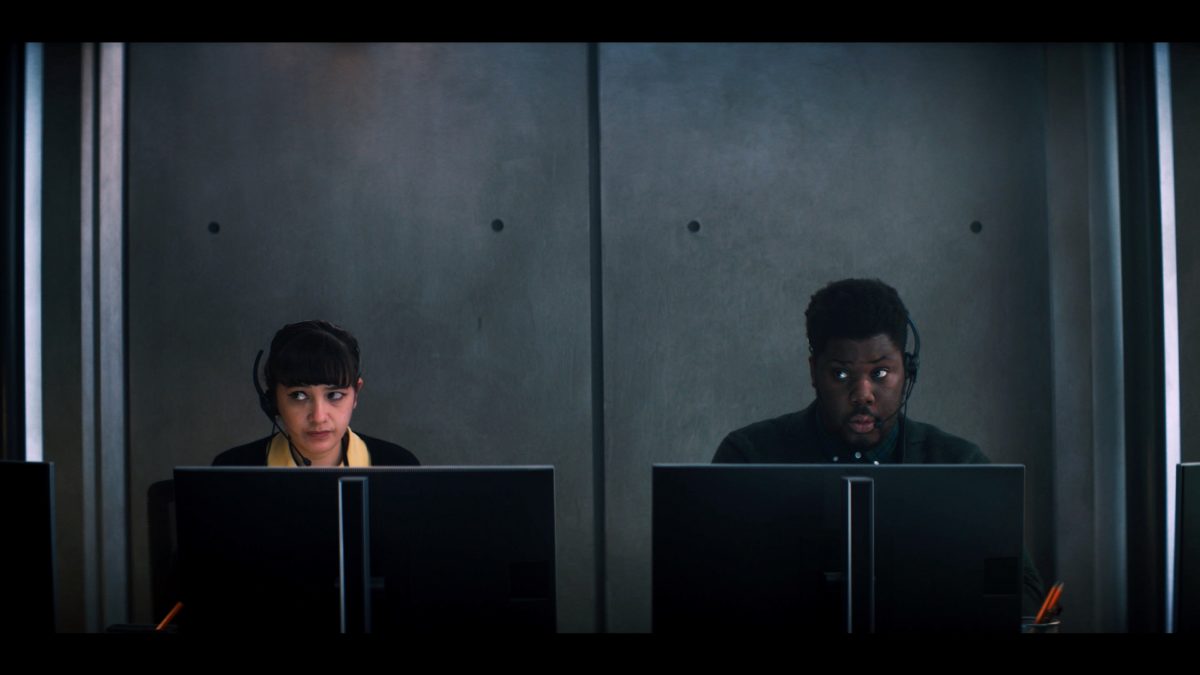 "The LED screens and realistic graphics bring sets and locations to life on a studio stage. This creates an engaging and dynamic space for the cast to work in, far removed from the blank expanse of a green screen. The actors are placed right at the heart of the world that the film is building, allowing them true and meaningful dramatic interaction with their dynamic, complex characters and this timely and compelling story."
Paul Franklin, Director, Fireworks
"Coming from a film-making background, I've been astonished and delighted by the story-telling possibilities Virtual Production offers. With Fireworks we were able to use this ground-breaking technology to help bring another level of complexity and emotional engagement to our characters and world. Collaborating with Paul, Dimension and DNEG, with the support of an Epic MegaGrant, to push this technology into new realms, has been a joy. The potential Virtual Production offers around both storytelling and sustainability will make it a vital part of a filmmaker's tool set in the coming years."
Annalise Davis, Producer, Fireworks, for Wilder Films
"It's been fantastic collaborating with Paul Franklin, DNEG, and Annalise Davis over the last two years, working together to pioneer what is possible with Virtual Production. The ability to make creative decisions together and in real time has revolutionised the creative process for filmmaking. Fireworks is a perfect example of how this state-of-the-art technology can serve incredible storytelling by bringing multiple realistic virtual sets to life in one location. This efficiency also enables us to reduce the carbon footprint of film productions by bringing the locations directly to the team and removing the need to travel to additional sites."
Steve Jelley, Joint Managing Director, Dimension
"The creation of filmed content has followed a linear process for over 100 years. Now, Virtual Production and real-time workflows are bringing about a massive transformation in the way we create content, opening up new creative avenues and introducing new efficiencies and flexibility. Paul Franklin has been an important part of DNEG since the very beginning, and when he came to me and described the vision behind his latest directorial project I was immediately onboard. The real-time technology and tools that we have developed here at DNEG, alongside Paul's creative vision and the power of Epic Games' Unreal Engine, have allowed us to take major steps forward in the art of storytelling with Fireworks, as we have with so many of our previous award-winning projects."
Namit Malhotra, Chairman and CEO, DNEG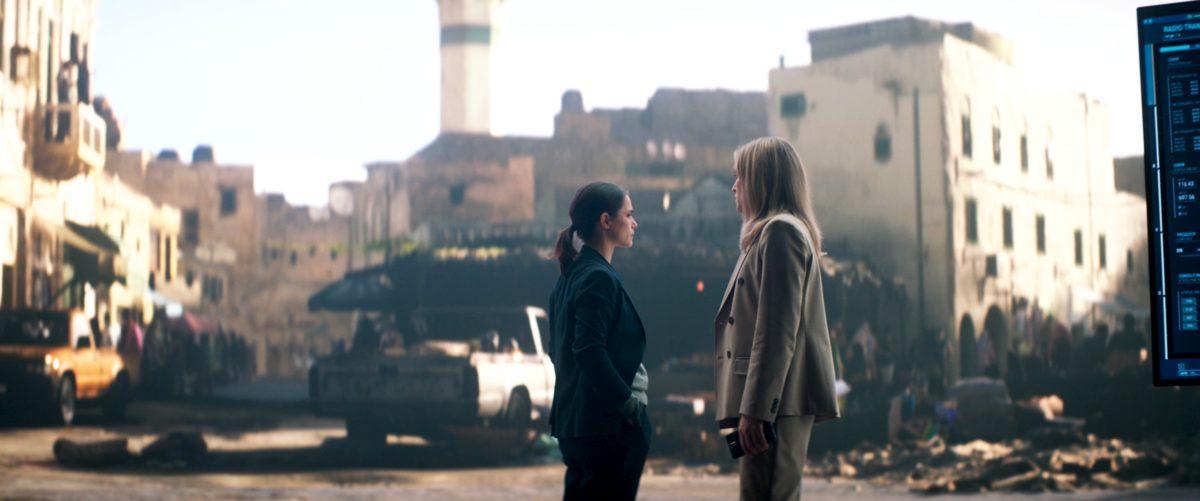 Comprising a world-class cast and crew, Fireworks stars Charlotte Riley (Press, Wuthering Heights), Denise Gough (Andor, Too Close) and Ivanno Jeremiah (Humans, Black Mirror), and features production design by Designer's Guild-nominated Jamie Lapsley (Bodyguard, Tommy's Honour, Kill Command) and cinematography by Ollie Downey, BSC (Temple, Hanna, Britannia).
The short film brings together Dimension's real-time scene creation and LED stage expertise with DNEG's in-house Virtual Production resources and real-time workflows, with support from Epic MegaGrants, Lipsync Post and StoryFutures Academy.
View the trailer for Fireworks here.


Share this article: