Immersive Archive R&D Challenge
StoryFutures

July 27th 2021

Kylie Bryant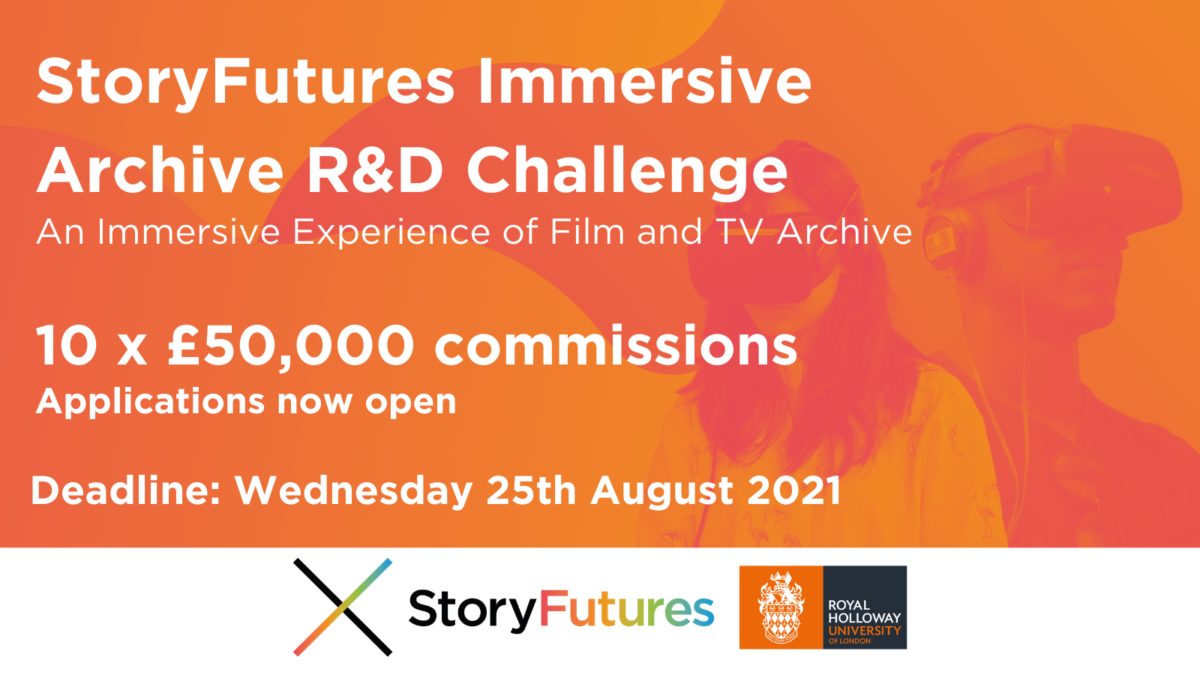 StoryFutures is delighted to announce its latest StoryLab commissioning call to deliver an ambitious experiment in film, broadcast, and augmented reality, that will combine public archives, with immersive storytelling to ask who are we, where did we come from, and where are we headed?

We are looking to commission 10 eligible creative companies to use and reinterpret our national media archives and develop new VR experiences and storytelling approaches with the support of Royal Holloway, University of London academic experts.

We are looking for applications from companies that have:
A track record in story-driven VR experiences
An interest in innovating with film and TV archives
Passion to push boundaries and use media archives like never before

Each selected company will receive a £50,000 R&D production budget to build a 3-10 minute archive-based VR experience in collaboration with one of the academic researchers. There will be an additional £15,000 award for developing emerging talent in your business, this includes hiring and mentoring diverse creatives from a national pool curated by StoryFutures.

Check out our StoryLab Commissions page to download the brief, view the full list of our academics, and get your application started.
Apply by Midnight, Wednesday 25 August 2021
For any inquiries, please contact iqra.bukhari@rhul.ac.uk

StoryLab Commissions


Free Event: How to Apply Q&A

Interested in applying and want to know more? Get to grips with the StoryLab process with our free event and find out more about the opportunity on offer. There will be two online Q&A briefing sessions on Thursday 5 August 2021, and Monday 16 August 2021 from 16:30 - 17:30 GMT.
To register your interest for one of these sessions, sign up below:
How to Apply Q&A 1 - Thurs 05/08/21
How to Apply Q&A 2 - Mon 16/08/21
Share this article: