StoryFutures Academy: A Masterclass with the Creators of 'Dream' on 1st April 2021
StoryFutures

March 19th 2021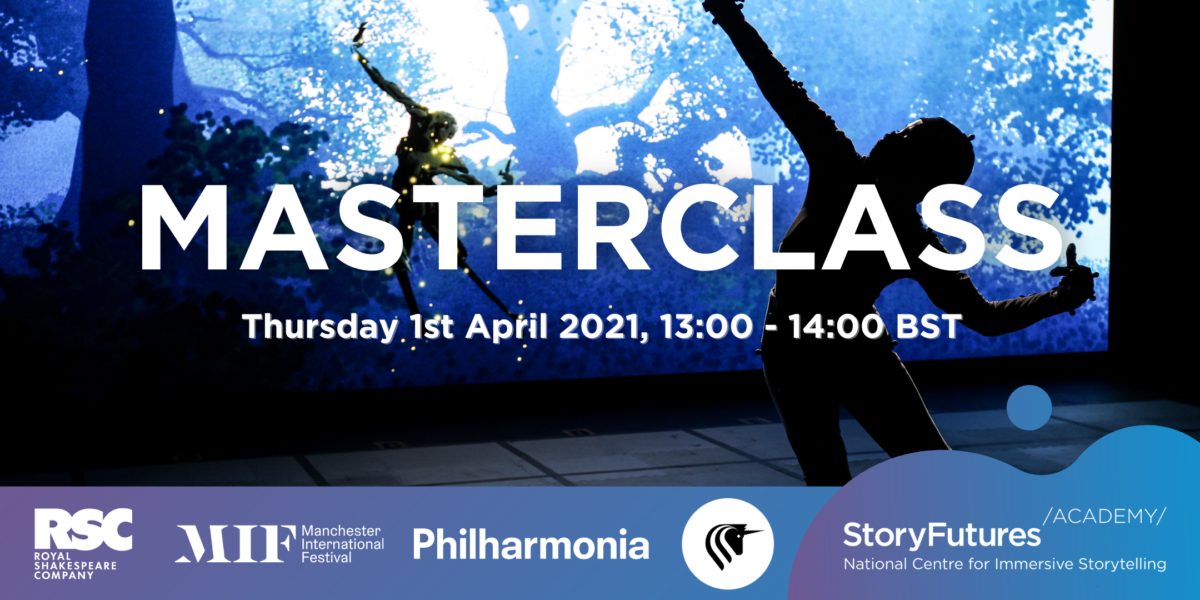 Join StoryFutures Academy and the team from the Royal Shakespeare Company (RSC), Marshmallow Laser Feast and Philharmonia Orchestra who are behind the groundbreaking immersive production 'Dream' to discuss Storytelling's brave new world, on Thursday 1st April 2021, 13:00 - 14:00 (BST).
How have audiences responded? What new vocabulary have they found? And is this the future of experiencing theatre performances?

'Dream' is an interactive pioneering project that brings together specialists from the worlds of theatre, music and gaming to explore the future of live performance.
The project is led by the RSC in partnership with Philharmonia Orchestra, Marshmallow Laser Feast (MLF), Manchester International Festival (MIF), with other partners including Portsmouth and De Montfort Universities and EPIC Games.
Brought to you by the Audience of the Future Consortium. 'Dream' is funded within the Audience of the Future programme by UK Research and Innovation through the Industrial Strategy Challenge Fund. 'Dream' is generously supported by Miranda Curtis CMG, the Sidney E. Frank Foundation, Audrey Mandela and Sean Phelan, and is an EPIC MegaGrants recipient.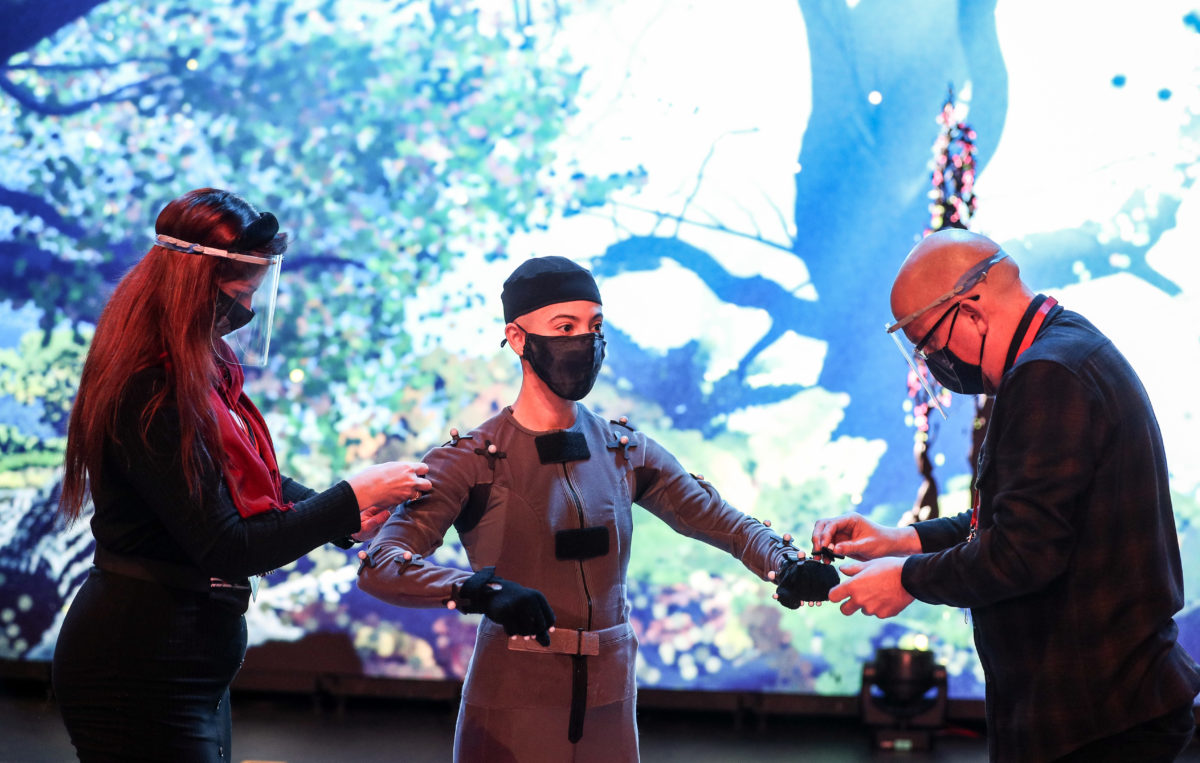 About the Guest Speakers
SARAH ELLIS, DIRECTOR OF DIGITAL DEVELOPMENT, RSC
Sarah Ellis is an award-winning producer currently working as Director of Digital Development for the Royal Shakespeare Company to explore new artistic initiatives and partnerships. She is a regular speaker and commentator on digital arts practice, as well as an Industry Champion for the Creative Industries Policy and Evidence Centre, which helps inform academic research on the creative industries to lead to better policies for the sector. She has been appointed Chair of digital agency, The Space, established by Arts Council England and the BBC to help promote digital engagement across the arts.
PIPPA HILL, HEAD OF LITERARY, RSC
Pippa Hill is the Head of Literary for the RSC and oversees the commissioning and development of all of the Company's new plays, adaptations and translations. She also works closely with the creative teams preparing the texts for the classical repertoire. She was previously the Literary Manager at Paines Plough running three nationwide writing initiatives designed to identify and develop new playwrights. She recently co-wrote the adaption of Can Dundar's book #WeAreArrested which was produced by the RSC at The Other Place in Stratford upon Avon in 2018 and transferred to the Arcola Theatre in London 2019. Pippa is currently Dramaturg and Writer on MarshMallow Laser Feast, Philharmonia and RSC's new, live, interactive digital production of Dream.
ROBIN MCNICHOLAS, CO-FOUNDER AND DIRECTOR, MLF
Co-founder and Director of the award-winning creative studio Marshmallow Laser Feast (MLF), Robin has directed a myriad of immersive experiences, large-scale installations and live performances. Exploring new sensory perspectives that challenge our relationship to the world around us plays a key role in Robin and the team at MLF's work. The live aspect of Robin's work has involved touring installations and productions to some of the world's largest venues, concert halls and cultural spaces. He led the team to conceptualise and direct iconic shows for the Saatchi & Saatchi New Directors' Showcase (Cannes Palais, France). He's worked with a range of musical acts including U2, Aphex Twin and Lenny Kravitz.
WILL SAUNDERS, CHIEF CREATIVE OFFICER, STORYFUTURES ACADEMY
Will Saunders is Chief Creative Officer for StoryFutures and StoryFutures Academy linking large creative businesses and organisations such as Coventry UK City of Culture, BBC Three, The National Gallery and Discovery Network into cutting edge training, research and co-production opportunities. In 2018 Will co-authored the UK Government's DCMS "Culture Is Digital" report working into Culture Secretary Matt Hancock M.P. As Creative Director, Digital BBC Studios he ran digital production for the UK's leading media company working with TV teams and shows including Dr Who, Casualty, Blue Planet and Life on Death Row to create new forms of Digital IP. In collaboration with BBC R&D he editorially led and launched BBC Taster where emerging technologies, formats and talent are tested at scale for the BBC and where immersive VR and AR content was first commissioned by the BBC.
This Masterclass takes place on Thursday 1st April 2021, 13:00 - 14:00 (BST)
Ticket sales close 31.3.21, 8:00AM BST
Book Now
Share this article: