StoryFutures Academy Immersive Technology for TV Bootcamp & Placement
StoryFutures

April 1st 2021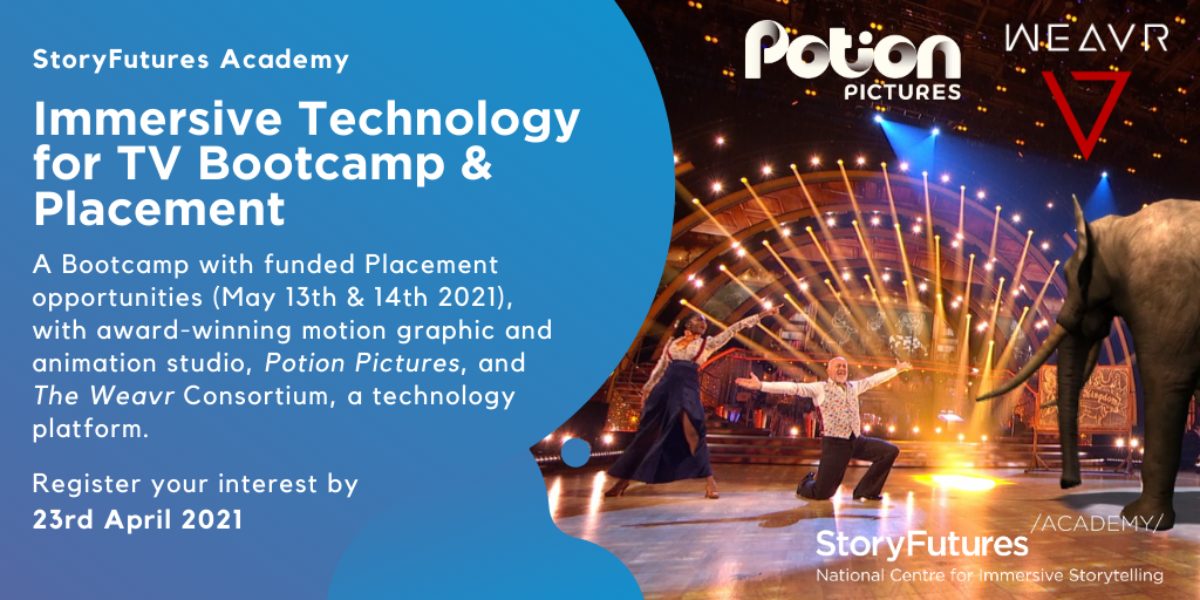 StoryFutures Academy announce two new exciting partnerships for their next Bootcamp and funded placement opportunity; with award-winning motion graphic and animation studio, POTION PICTURES designers of the Augmented Reality on Strictly Come Dancing, and with The WEAVR CONSORTIUM, a technology platform that is redefining how sport is experienced using real-time data and mixed reality.

As the use of immersive technologies in film & television increases, this intensive two-day Bootcamp examines a range of shows in different genres that have taken the lead in successfully augmenting linear content in new virtual ways. It explores a range of exciting opportunities opening up for those keen to be at the forefront of this rapidly evolving world of Immersive content creation, while examining the impact on a number of existing roles. Through a mix of case studies and workshops, it will explore how virtual elements are being integrated into linear shows; from the introduction of virtual sets in Strictly Come Dancing adding a new dynamic while bringing new technical challenges; to an exploration of technical innovation in sport. From Match of the Day presenters now in virtual studios to new cross-reality viewing experiences offering sports fans greater interactivity and highly personalised viewing experiences.

But how do these scale for factual and format television? How can immersive workflows fit seamlessly with traditional broadcast workflows and budgets? And how is the arrival of these new technologies in TV production affecting traditional roles and new skills required? Immersive production techniques will impact upon many core disciplines within TV and digital, from commissioning and format development, to production design, VFX, animation, directing and beyond.
Supported by Pact, this intensive two-day Bootcamp will examine these challenges and exciting changes and provide an opportunity for participants to go on a funded placement with participating companies, Potion Pictures and The Weavr Consortium. Placements will commence within 3 months of the Bootcamp.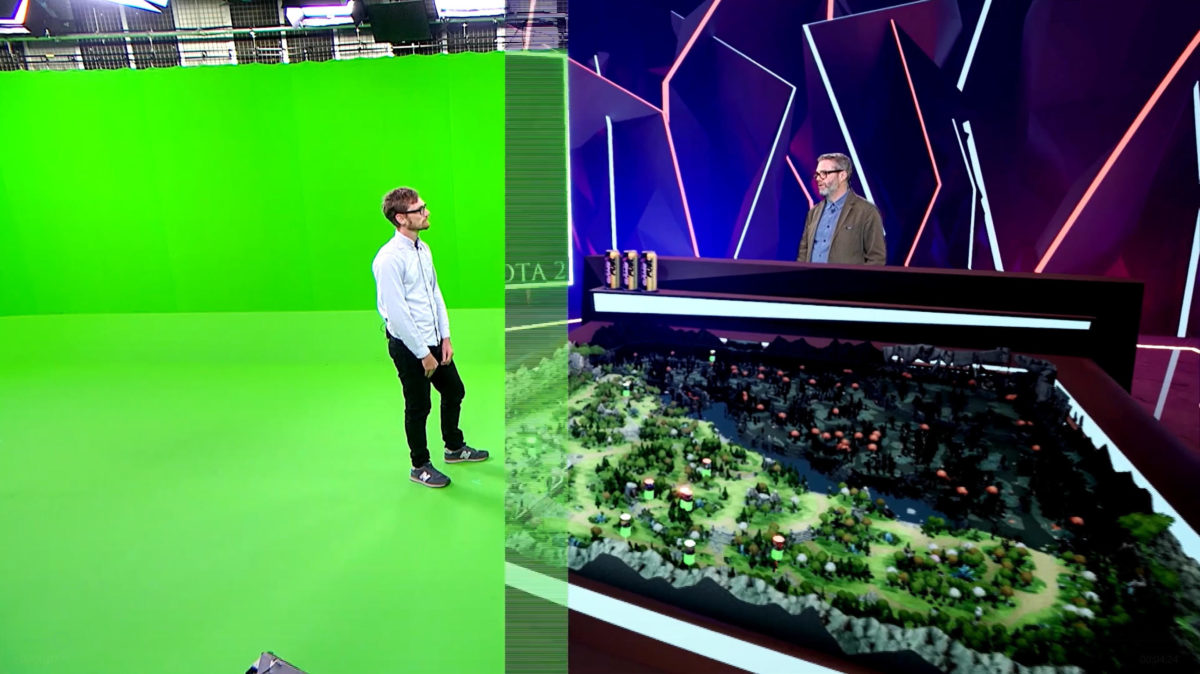 PRIORITY will be given to those who are interested in progressing to the paid ON-SET TRAINING roles with Potion Pictures and The Weavr Consortium, which will be for up to 10 weeks.

The call closes on 23rd April 2021 at midnight BST and applicants will be informed on whether they have been successful in securing a place by the end of day Friday 30th April 2021.
Read More & Apply Now
Share this article: