StoryFutures China: The National Gallery Art & Science of Nature Challenge Winner
StoryFutures

May 13th 2021

Kylie Bryant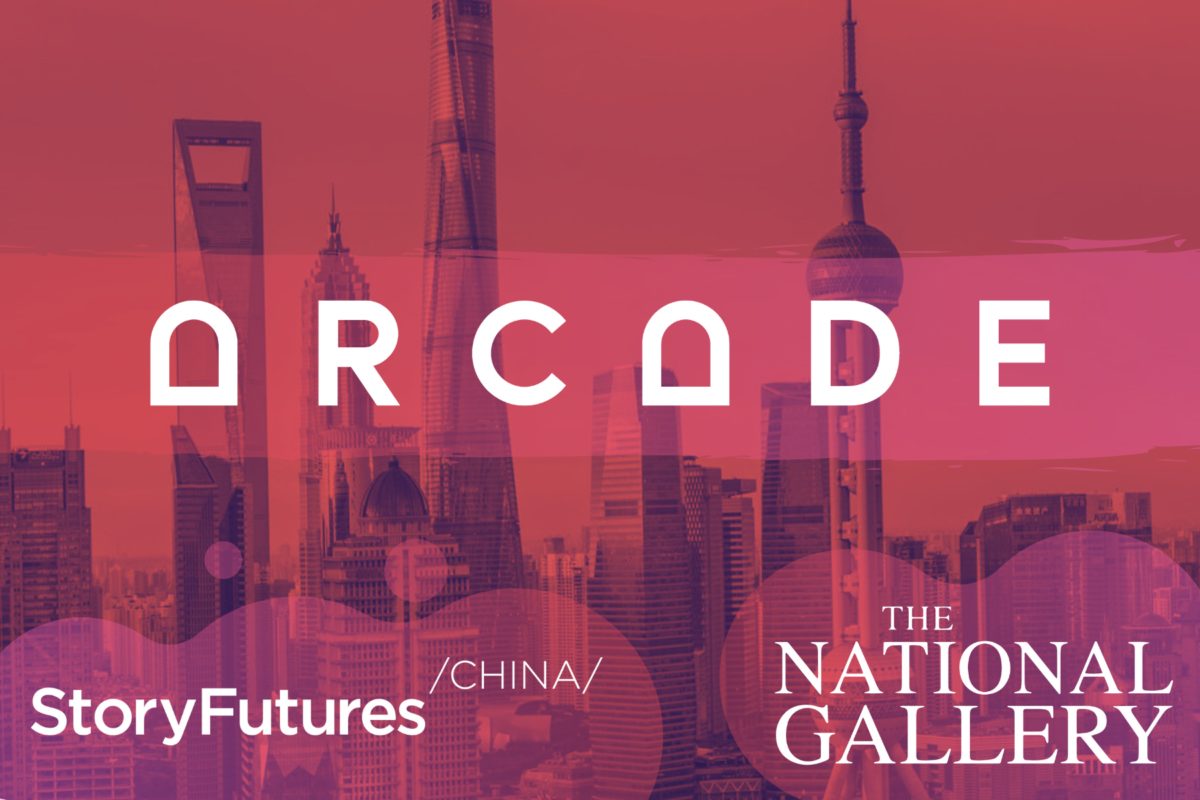 We are delighted to announce Arcade as the winner of The National Gallery Art & Science of Nature Challenge. In collaboration with The National Gallery and Foremost Group, Arcade will work with leading researchers in creative storytelling and a children's immersive audience researcher from StoryFutures to create an experience that allows children to explore the art and science of nature in the Gallery's collection.
Lawrence Chiles, Head of Digital Services at the National Gallery said "We're excited to be working with StoryFutures again as a challenge setter. The StoryLab process was incredibly fruitful in seeing exciting digital SMEs explore ideas and pitch creative approaches. Arcade presented a clear vision of their idea and how they will be child-led in the development of the project and work collaboratively with us to make something amazing for use in the Gallery and at home."
The aim of this experience is to play out in the Gallery for family visitors in the U.K, whilst also providing support for Arcade to export the experience to Shanghai, where partners in technology, museums, and universities are building a collaborative exchange programme. On offer was a £170,000 Research & Development (R&D) production award, along with substantial in-kind contributions from both The National Gallery and StoryFutures. The StoryLab event entailed an introductory creative workshop, followed by a series of presentations and working sessions with team members from StoryFutures and The National Gallery, as well as a focus group session with children aged 7-11 years old. Winning this challenge enables Arcade to create an immersive experience that can help explore the opportunities and challenges of cultural and economic export and exchange between the UK and China. Arcade aims to develop a game-styled app that allows children and their families to explore museums and galleries as an immersive adventure, designed to change the way children look and interact with art by connecting people to play through place.
"Arcade's approach during our open innovation StoryLab process really stood out to us and demonstrated their dedication to international collaboration and child-led design. Their ability to deliver a rapid innovation pitch that was clearly built in collaboration with stakeholders as diverse as The National Gallery, leading Royal Holloway academics from drama, psychology and media arts, as well as our partners in Shanghai, was outstanding" said James Bennett, Director of StoryFutures.
Jon Meggitt, co-founder & CEO of Arcade and StoryLab winner said, "It's such a privilege to be entrusted with this incredible opportunity. To have been selected ahead of such fantastic competition is humbling, and we can't wait to start turning our nascent concept into a fully-fledged experience for kids in the UK and China."
Arcade is now working on an immersive prototype that will be piloted within the next year.
Share this article: