Business Insight Report
StoryFutures

September 28th 2021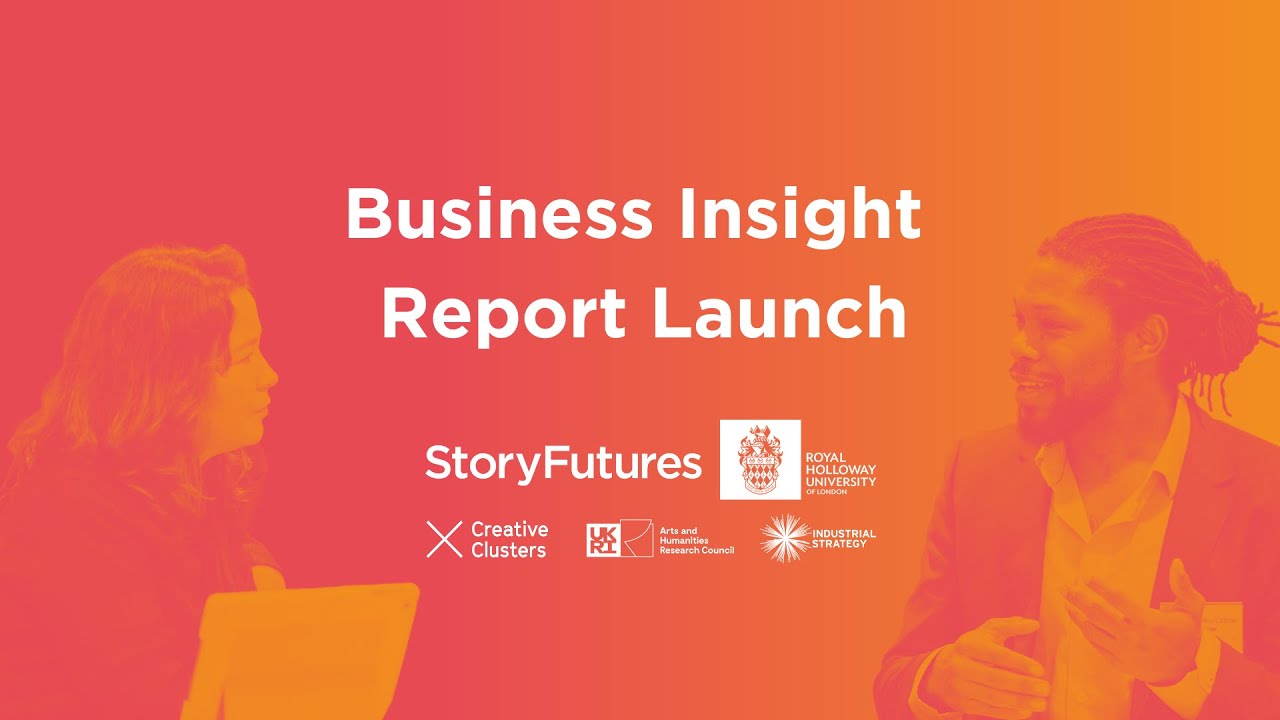 This is webinar showcases our Business Insight Report launch event.
About this event:
Date: 23/09/2021

StoryFutures, led by Royal Holloway, University of London, launched their first Business Insight Report. This report looks at the recent advances in immersive business model development as well as how these practices come together in new types of creative businesses. Our primary focus is on immersive content-creating SMEs — those pushing the boundaries of storytelling with emerging immersive technology.
Authors:
Professor James Bennett is Director of StoryFutures Creative Cluster and Co-Director of StoryFutures Academy. He is Professor of Television and Digital Culture at Royal Holloway, University of London.
Professor Mark Lycett is Business Innovation Lead for StoryFutures. He is Professor of Digital Innovation at Royal Holloway, University of London.
Dr Marianna Rolbina is Research Fellow on the Business Innovation team at StoryFutures, focusing on mixed methods research on creative businesses.
Thanks go to the SMEs who participated in this research, for both giving their time freely and being candid in discussion. Acknowledgments are also extended to Olivia Hinkin, Kristina Glushkova, Iqra Bukhari, Claude Heathe, and Tom Holmes for their background work that made the report possible.

StoryFutures is part of the Arts and Humanities Research Council's (AHRC)unprecedented Creative Industries Clusters Programme (CICP). StoryFutures undertakes challenge-based research with partners in London and the 'Gateway Cluster' to deliver game-changing R&D projects that realise the potential of immersive technologies through innovation in story form and content.
Share this article: