Immersive Family Activities To Do This Easter 2023
StoryFutures

March 30th 2023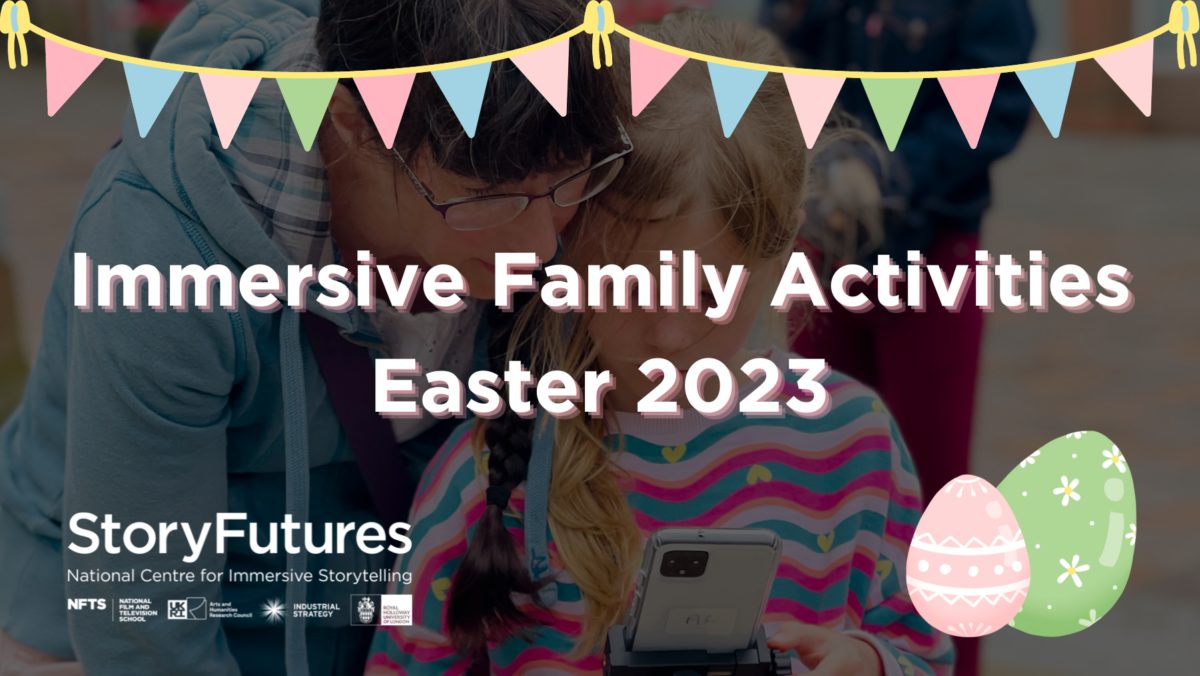 Are you looking for fun activities to entertain your family this Easter holidays?
Every day immersive technology is becoming increasingly popular and used by those from the age of 4 to 80! Immersive technology can provide a great source of entertainment for families. It can be a fun way to spend time together, and there are many different types of immersive technology to choose from. From virtual reality games to augmented reality experiences, there's something for everyone.

It's important to note that, immersive technology can not only be used for entertainment purposes but also for educational means, helping young people of today engage with history, science and the arts like never before.

Below you can find immersive activities that range from FREE app and location activities to the more extravagant jaw-dropping immersive experiences... There's something for everyone of all ages!
FREE AND ACCESS ANYWHERE CONTENT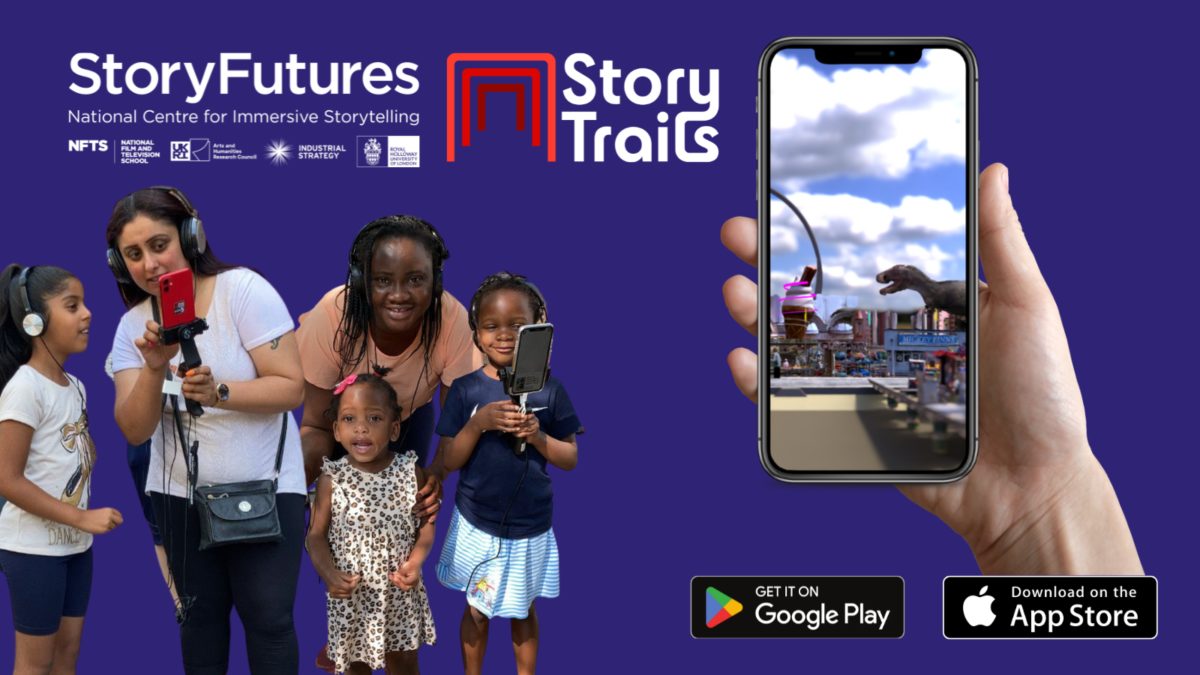 Step through a magic portal and experience some of Britain's most remarkable and hidden histories, where they actually happened.
Using TV and Film archive from the BBC and BFI, the StoryTrails AR App invites you to walk through the past and experience history where it happened.
This national collection of over 30 different stories spans the UK from Omagh to Lambeth and from Swindon to Slough. Narrators include; David Olusoga, Joanna Lumley and Frances Barber, who bring to life incredible stories which include the green queen on Sheffield, one of the UK's girst environmental pioneers, Ethel Haythornthwaite and the first black artist to have a number one single in the UK charts, Winifred Atwell. You'll meet film mongul Mohammed Hussain, nicknamed 'The Godfather of Bradford', and you'll hear how an ice cream shop in Swansea helped to re-connect local communities after World War 2.

Suitable for ages 5+
Download iOS App
Download Android App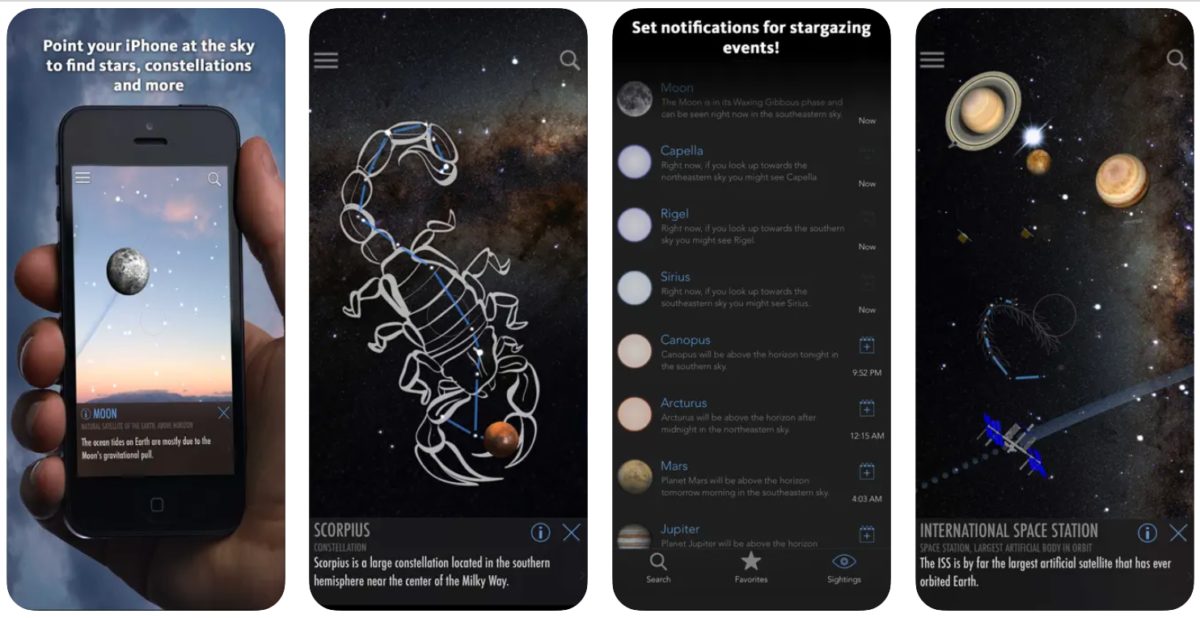 You don't need to be an astronomer to find stars or constellations in the sky, just open SkyView Lite and let it guide you to their location and identify them. SkyView Lite is a beautiful and intuitive stargazing app that uses your camera to precisely spot and identify celestial objects in sky, day or night. Find your favourite constellations as they fade in and out while you scan across the sky, locate the Moon, discover distant galaxies, and witness satellite fly-bys.
Suitable for ages 5+
Download Android App
Download iOS App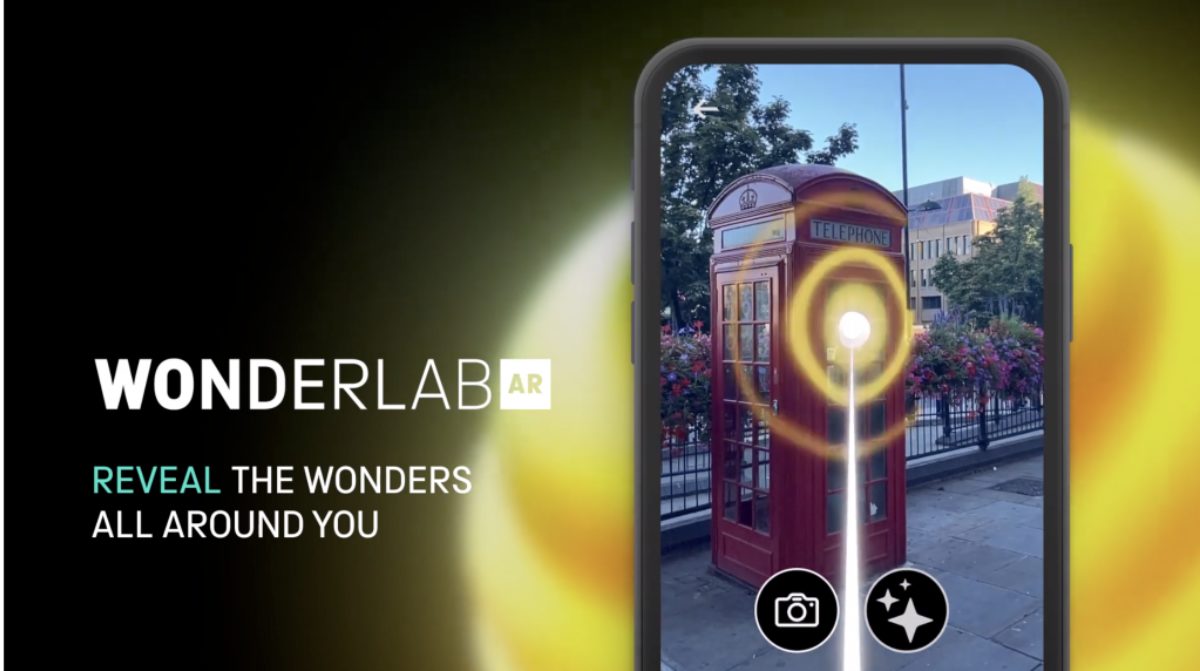 Created by the Science Museum in collaboration with the geniuses behind Pokémon Go, Wonderlab works like a treasure hunt.
Geospatial technology allows you to locate nearby points of interest on a map from lamp posts and post boxes to wind farms and bike racks. Walk to one, point your phone, and you'll find interactive games and visual effects that illuminate the science that makes them work and log your discoveries, too.

Suitable for ages 5+
Download iOS App
Download Android App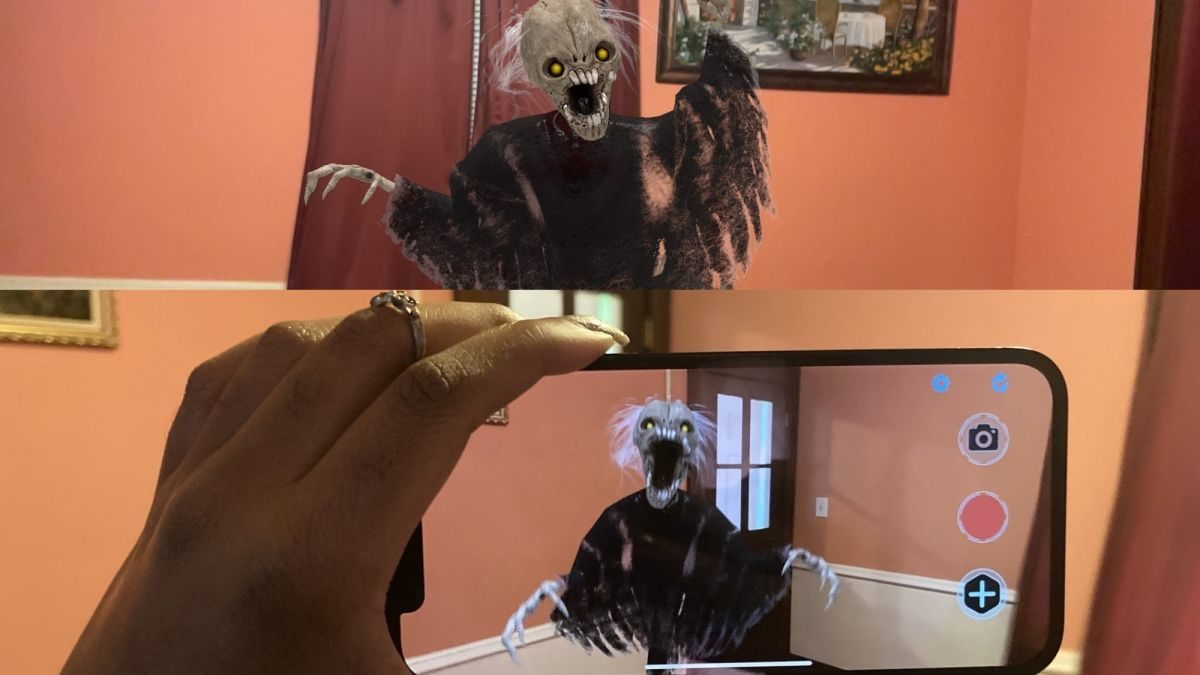 ARvid is an interactive AR app that allows the user to interact with animals, buildings and place full-scale objects right before them to create their very own artistic scenes, all while in 4K. ARvid also has all kinds of features, including 4K textures, vehicles, sci-fi, and more.
Suitable for ages 12+
Download iOS App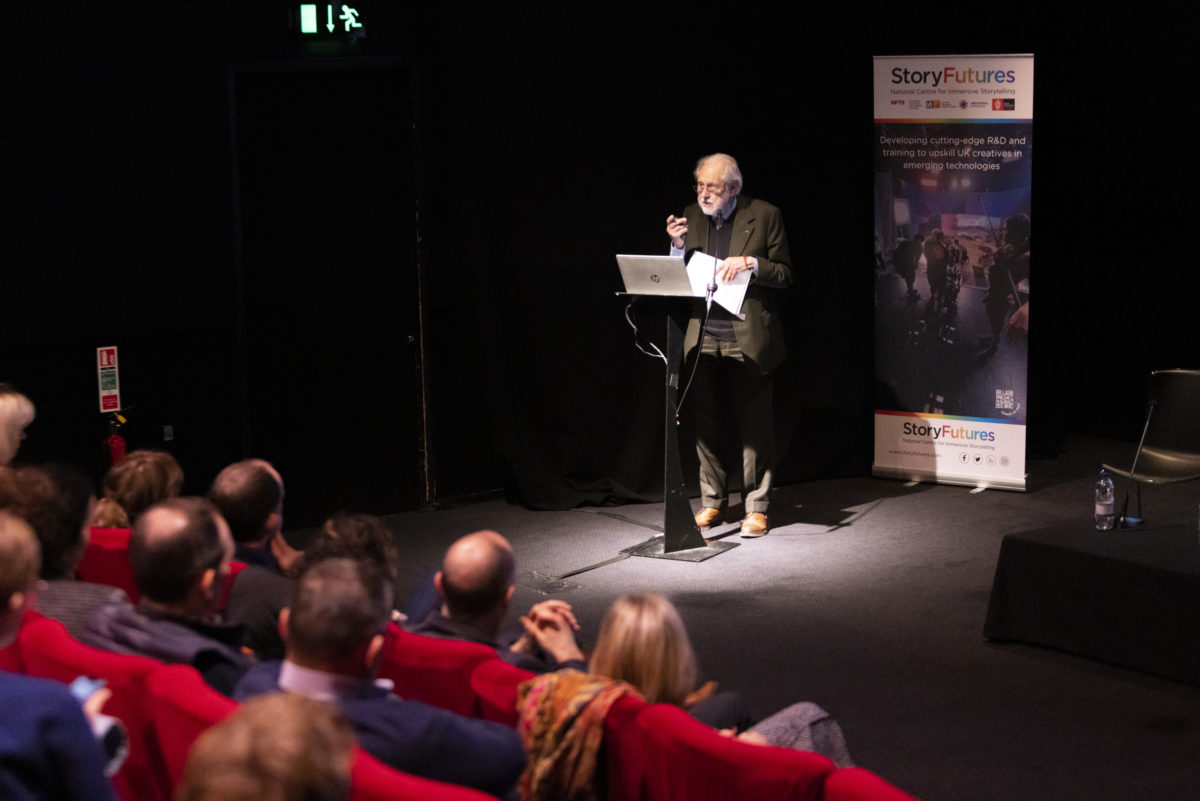 On Tuesday 7th March 2023, StoryFutures hosted a masterclass on The Evolution of Immersive Storytelling, with opening thoughts from Lord David Puttnam CBE and hosted by Becky Gregory-Clarke, Head of Immersive at StoryFutures / National Film and Television School.
The panellists were industry experts in the creative industries, who discussed some of the ground-breaking work they have achieved in immersive storytelling within the creative industries over the past 5 years and where they see it going in the future. The panel included:
Andrew McGuinness - Founder / CEO, Layered Reality
Dr Jo Twist OBE - CEO, Ukie
John Cassy - Founder, Factory 42
Prof. Amanda Murphy - Senior Executive Producer, StoryFutures x StoryTrails and Royal Holloway, University of London
May Abdalla - Executive Director, Anagram
Suitable for creatives interested in immersive storytelling.
Watch The Masterclass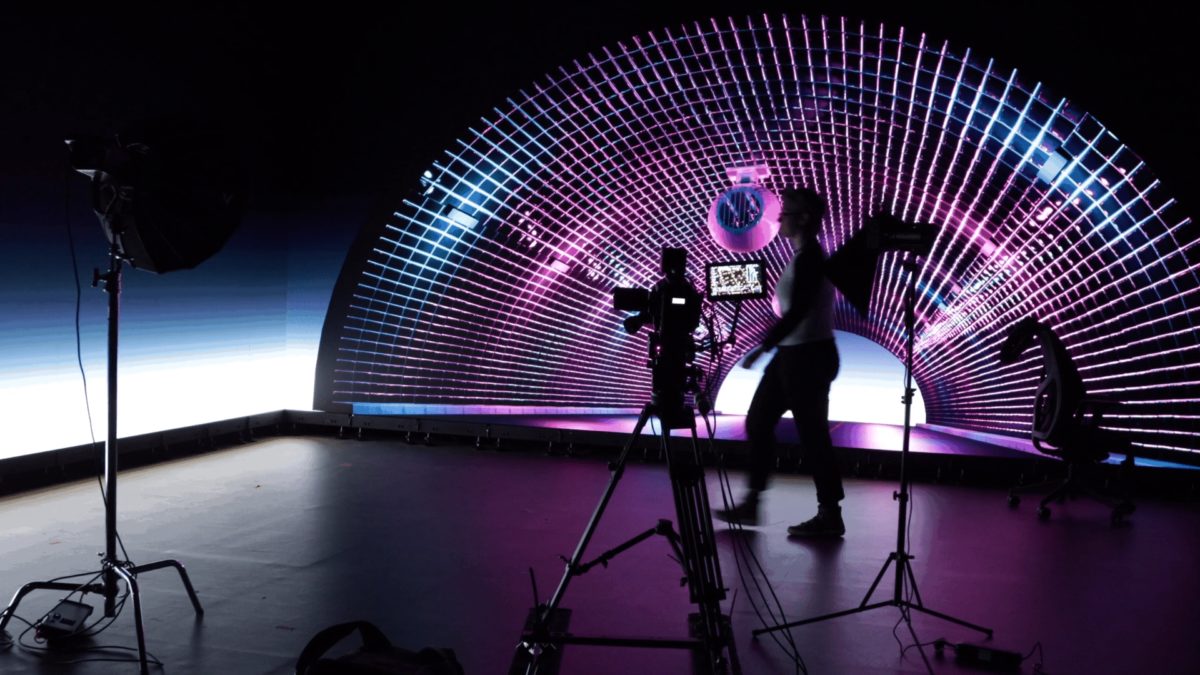 StoryFutures and Future Screens NI present 'VP Futures: Behind The Scenes Of A Virtual Production Accelerator Programme'. This five-episode series showcases the extraordinary work of VP Futures, an exciting co-production training & development programme where eight companies tested new ideas, upskilled their teams and received extensive in-depth mentorship from Industrial Light & Magic (ILM) and Epic Games. The programme was created to build VP skills in the workforce and capacity in UK businesses to take up the new opportunities coming on stream in VP and real time technologies.

Suitable for creatives interested in virtual production technology.
Watch Here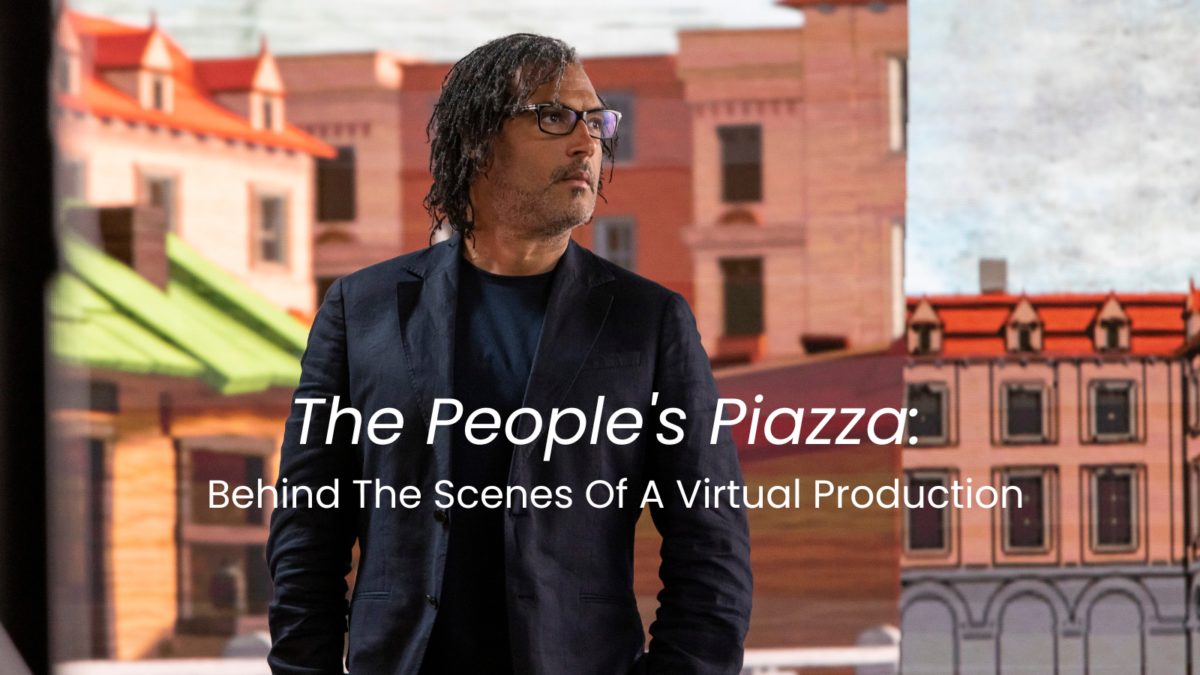 StoryFutures presents, in association with Uplands Television, 'The People's Piazza: Behind The Scenes Of A Virtual Production'. This four-episode series explores how Virtual Production helped bring to life the archival material of the historically renowned Covent Garden Piazza. Watch the full documentary, The People's Piazza: A History of Covent Garden, presented by David Olusoga, on BBC iplayer now. Find out more: http://www.bbc.co.uk/coventgarden


Suitable for creatives interested in virtual production technology.
Watch Here
FREE AND LOCATION-BASED CONTENT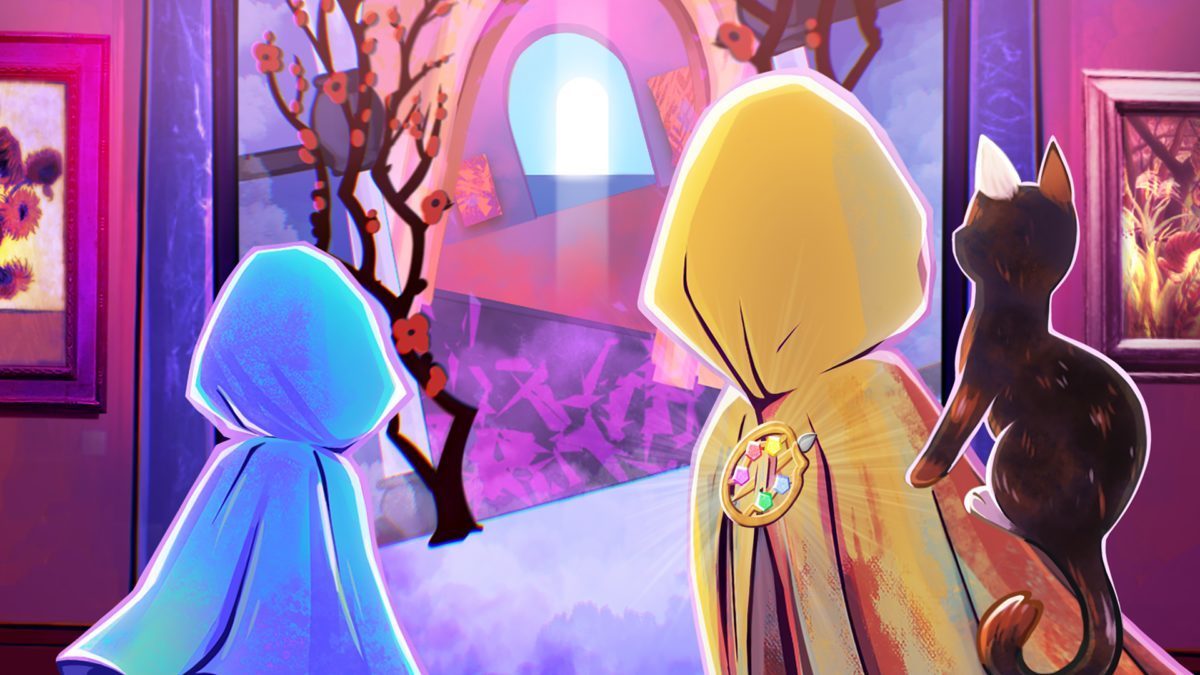 The Keeper of Paintings and the Palette of Perception is a mobile-based immersive adventure that encourages children to explore and learn about one of the greatest collections of paintings in the world.
The Keeper of Paintings and the Palette of Perception is a free mobile-based experience that uses AR technology to encourage children age 7-11 to explore the National Gallery and learn about its paintings. Produced by Arcade in partnership with StoryFutures, Royal Holloway University of London, Brunel University and the National Gallery.
Suitable for ages 7 - 11. Parental supervision is recommended at all times while playing The Keeper of Paintings app in the National Gallery.
Download iOS App
Download Android App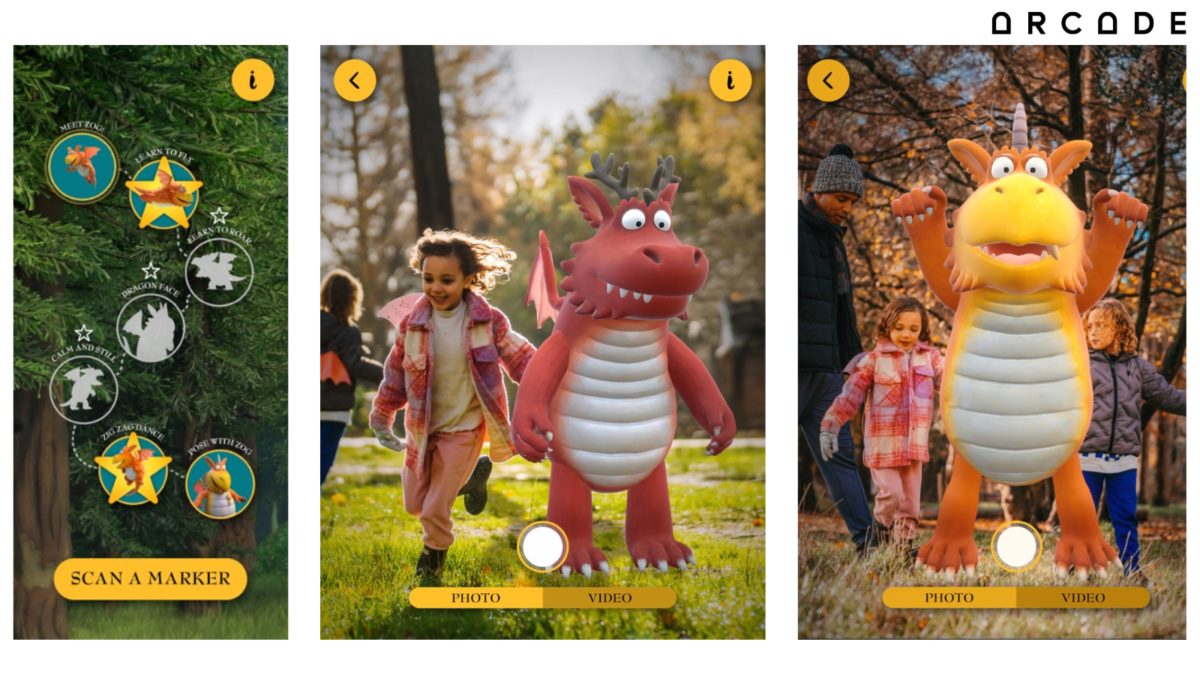 The latest exciting partnership between Forestry England and Magic Light Pictures see's everyone's favourite dragon – based on the eponymous book by Julia Donaldson and Axel Scheffler - returning to a Forestry England forest near you! Launching on 30 January 2023, the new family activity trail (from £4) and a free interactive app, developed by Arcade, will encourage your little dragons to learn about how they can care for the forest and how the forests can care for them!
'Zog: A Forest Adventure', that is free to download. The app has lots of bonus activities to complete including a roar-ometer, a dance challenge and the chance to become Zog.

The app is suitable for all ages.
Download iOS App
Download Android App
PAID IMMERSIVE CONTENT/EXPERIENCES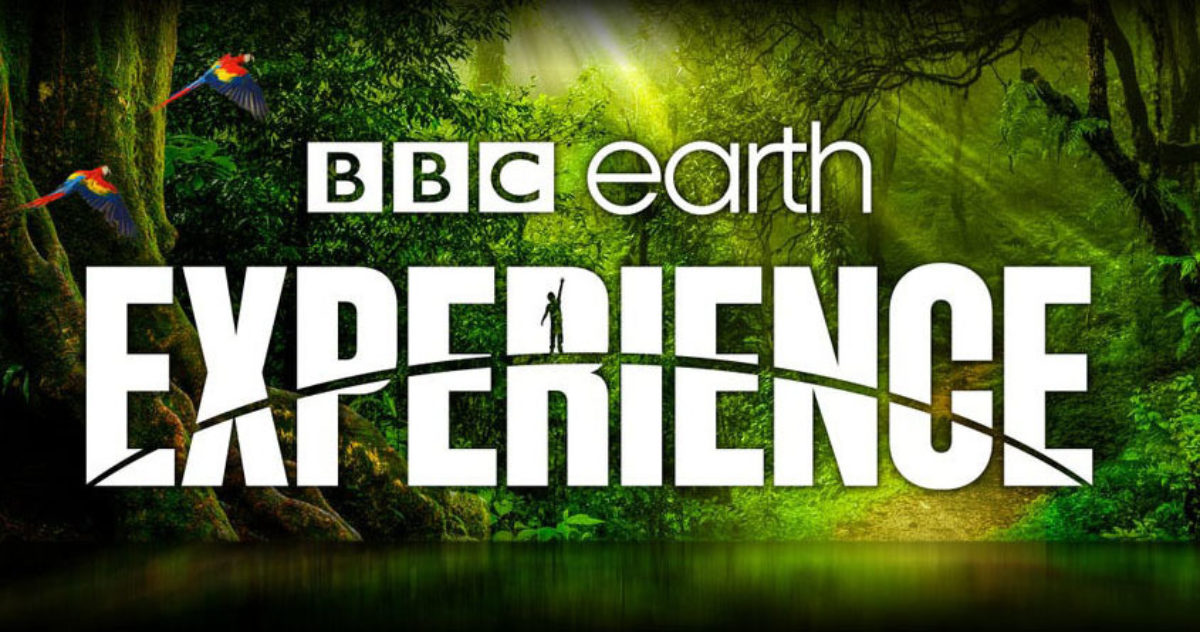 Experience an unforgettable journey through the natural world and explore the extraordinary diversity of our seven unique continents on the most epic scale. Lose yourself in a forest full of fireflies, discover a colourful carpet of starfish and find yourself witness to a four-tonne elephant seal fight. Featuring bespoke narration from David Attenborough, BBC Earth Experience showcases breath-taking footage and music from the BBC Studios Natural History Unit television series Seven Worlds, One Planet, projected on multiple multi-angle screens using the very latest digital screen technology. A truly transformative audio visual experience where you will feel like you've stepped into the natural world, right in the heart of London.
Suitable for all ages. Tickets for children under 3 are free.
Book Tickets Here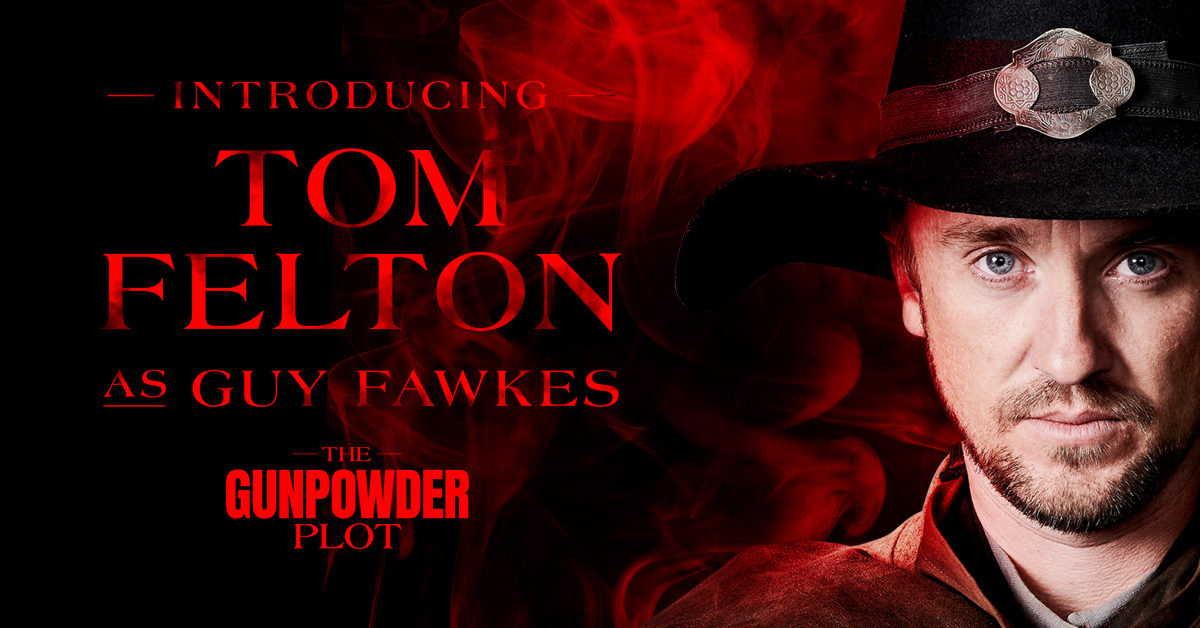 Spring into action with this thrilling immersive adventure and experience London as it was in 1605. You're not just witnessing history, you are living it.
The Gunpowder Plot uses a combination of live theatre and the latest digital technology, transporting you into the heart of a story in which you are the protagonist. You're thrown into the world the plotters inhabited, immersed in an unforgettable, fully 360 environment. You will experience the deception first hand but when you are surrounded by 'traitors', who will you trust?
Suitable for ages 12+
Book Tickets Here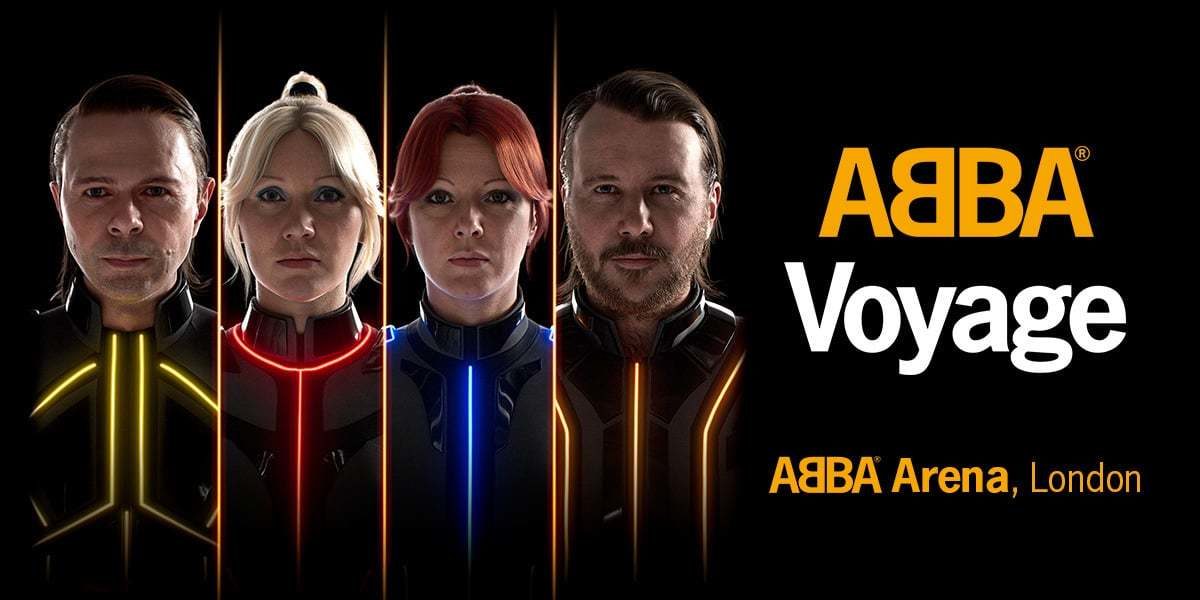 ABBA Voyage is a virtual concert residency by the Swedish pop group ABBA. The concerts feature virtual avatars, depicting the group as they appeared in 1977. The concerts are held in a purpose-built venue at the Queen Elizabeth Olympic Park in London, officially called the ABBA Arena.
Suitable for ages 6+. Please note the Dance Floor area is not recommended for anyone younger than 12.
Book Tickets Here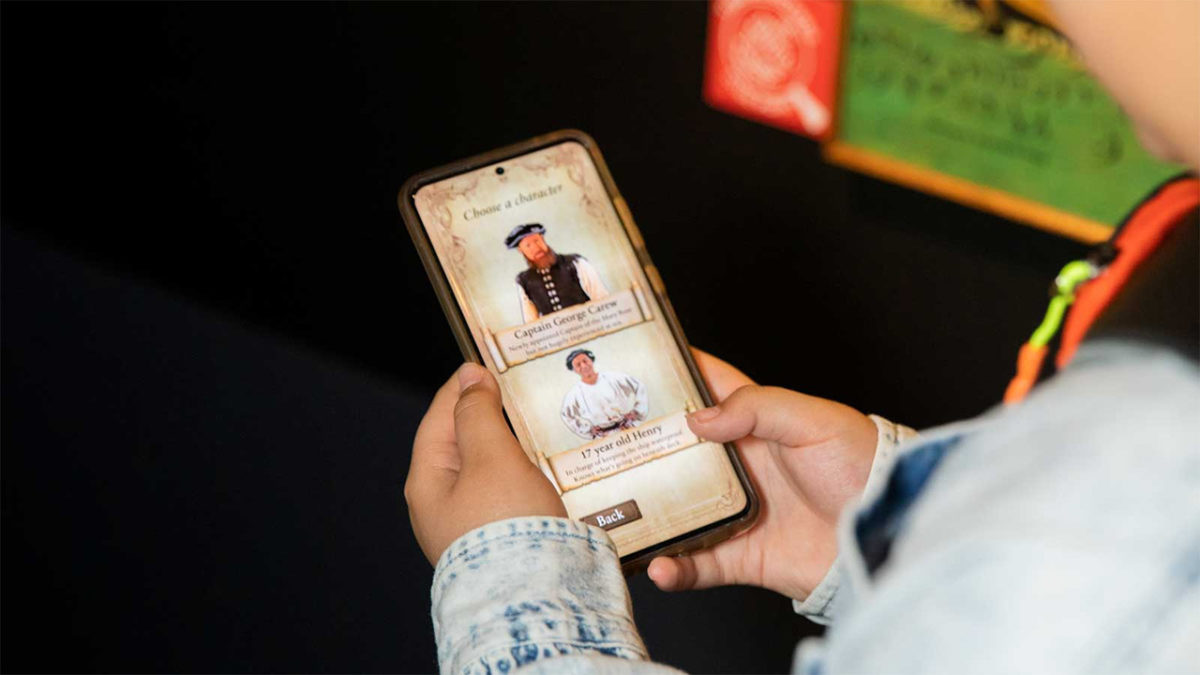 Time Detectives: The Mystery of the Mary Rose is a new Augmented Reality app by Picture This Productions, that immerses players in the sights, sounds and smells of life on board the Mary Rose almost 500 years ago.

Become a Time Detective and investigate the sinking of the Mary Rose in July 1545. Use your mobile phone as a magical spyglass to reveal secrets from the past and complete your mission for King Henry VIII. Follow your favourite character through The Mary Rose Museum to collect and interrogate clues to solve the mystery of the Mary Rose. Wear backpacks that automatically trigger scent at key moments in the evolving story. Fire the cannon and smell the gunpowder!
Suitable for all ages.
Download iOS App
Download Android App
Share this article: