VP Futures: A Co-Production & Training Programme, Announces Two Winning Companies
StoryFutures

July 26th 2022


VP Futures is an exciting co-production training & development programme between StoryFutures Academy (The UK's National Centre for Immersive Storytelling) and Future Screens NI supported by Industrial Light & Magic (ILM) and Epic Games. The innovative partnership was designed to deliver a package of targeted virtual production training, development and production support for the creative screen industries in the UK.

The VP Futures programme was inspired in response to the needs identified in the StoryFutures Academy Virtual Production Skills report. The VP Skills Mandala featured in the report was used to create a bespoke VP Skills Development pipeline for each company, from which a unique training programme was designed to meet the needs of each individual team. Following a hugely competitive selection process, StoryFutures Academy and Future Screens NI were able to support eight companies through a two month development zone, where they tested new ideas, upskilled their teams and received extensive in-depth mentorship from our partners – ILM and Epic Games. They have also had the opportunity to gain hands-on experience within a Virtual Production studio in both London and Belfast.
It has been an incredible journey so far and StoryFutures Academy and Future Screens NI are delighted to announce the two companies who we have awarded funding into the VP Futures Production Zone and who will now be able to test out new research, ideas and put their new skills into action through the filming of their VP projects.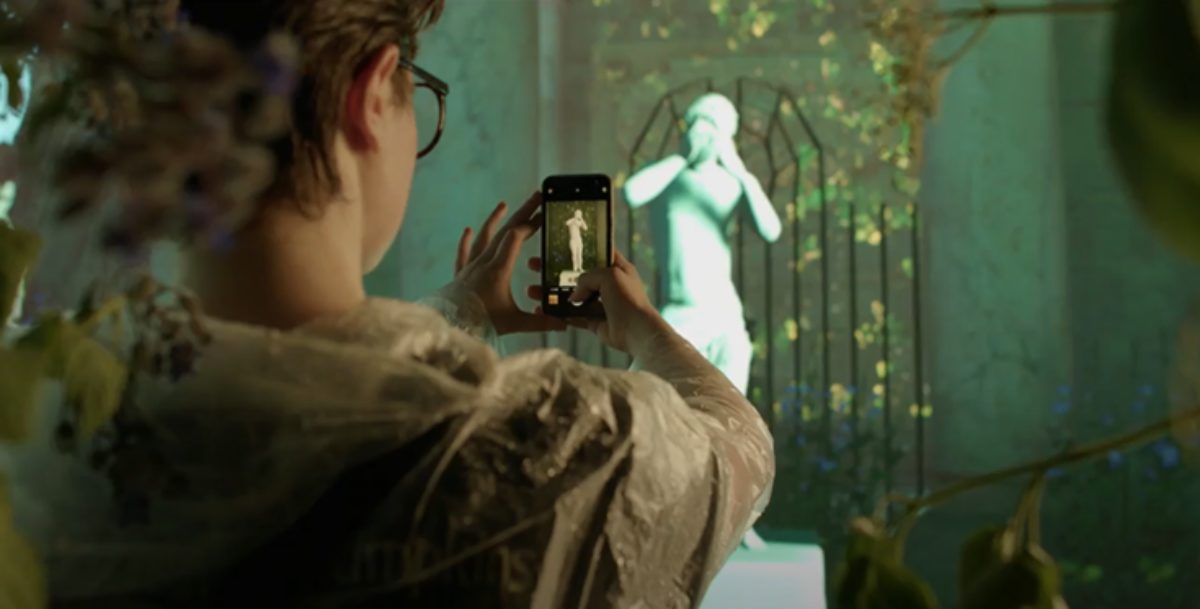 Aura Digital Studios Ltd
'Stone Hearts and Careless People' is a supernatural romantic tragedy set in a world similar to our own. Utilising In-Camera VFX, it follows our protagonist as they discover the beautiful tragedy of living.
"The mentorship we have received from VP Futures has been invaluable and helped us manage the steep learning curve. This opportunity has accelerated our company's understanding of virtual production workflows and methodologies. This has opened entirely new avenues for the company as well as augmenting our pre-existing workflows to be faster and more efficient." Eva Robinson, Co-Founder, Aura Digital Studios Ltd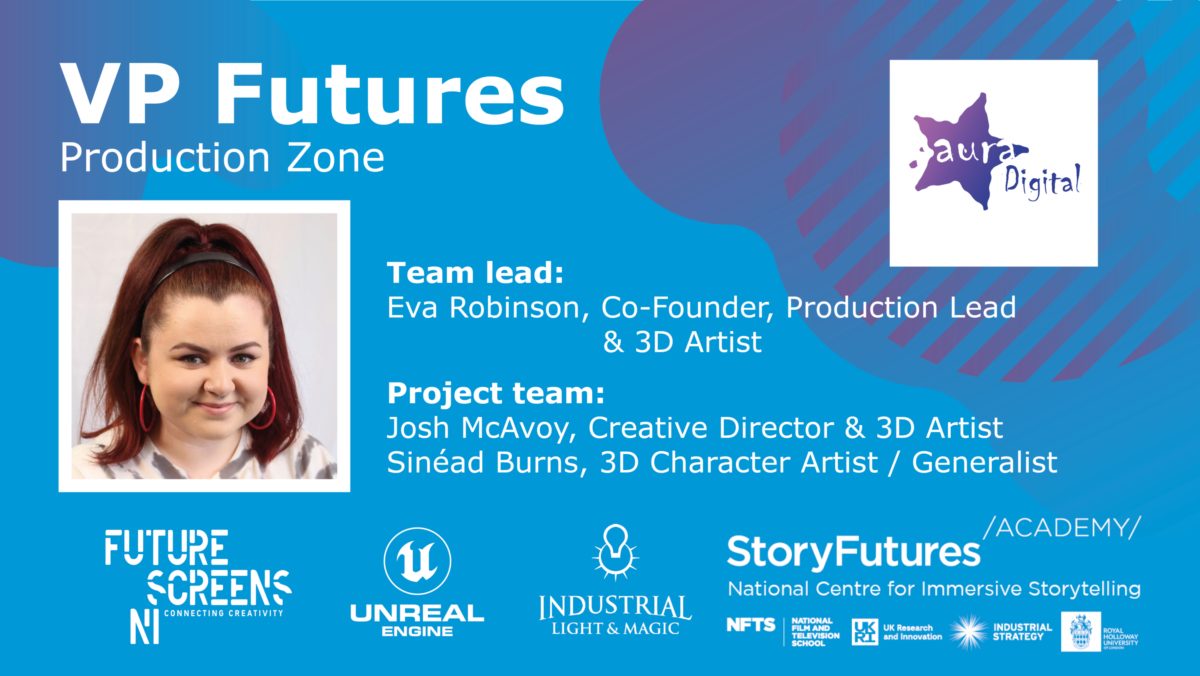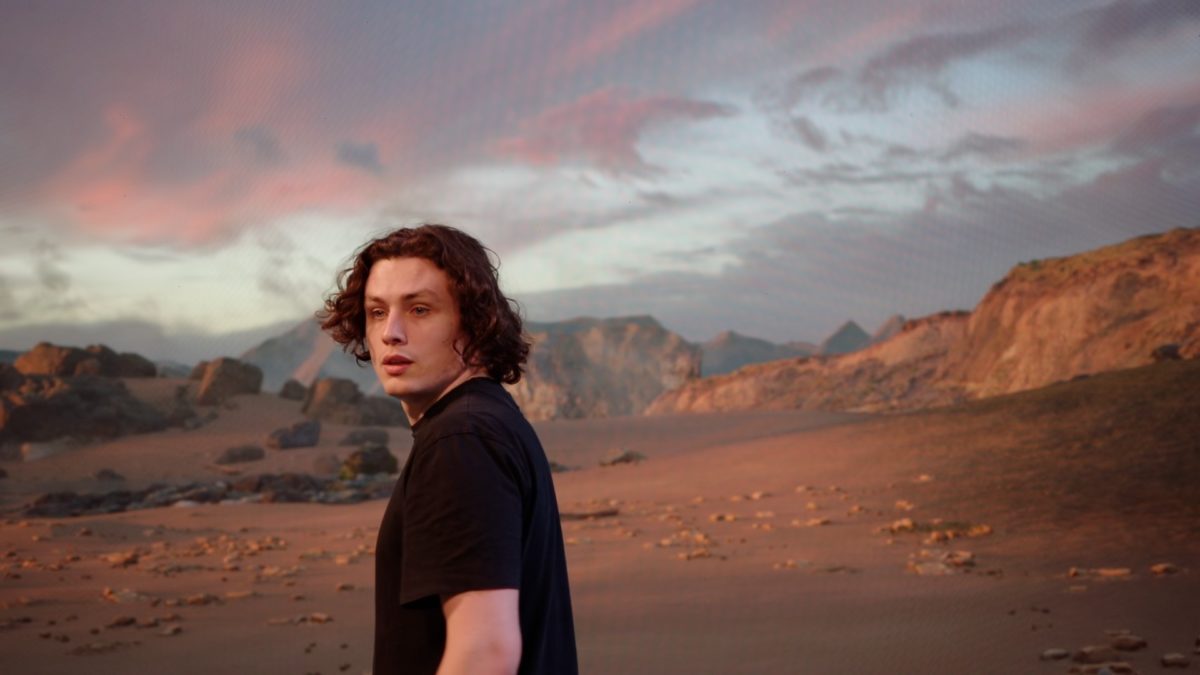 Sunnyside Productions
'The Surreal Life' tells the story of a great, undiscovered surrealist, who shaped some of the 20th century's greatest masterpieces.
"VP Futures was an incredible opportunity to go from almost zero knowledge about filming for Virtual Production to a really solid grounding in the terminology, techniques and potential of a VP shoot. The mentorship from ILM and Epic Games, as well as the mentorship from the project leaders, was exceptional." Jon Gilbert, Screenwriter, Sunnyside Productions
"We were supported at all times and the learning curve was phenomenal; we went from being near-total novices to (not quite) experts in six weeks! As a crash course in VP, it was both intensive and highly rewarding and has left us feeling confident and inspired to continue our journeys into shooting with VP." Andrea Miller, Producer/ Director, Sunnyside Productions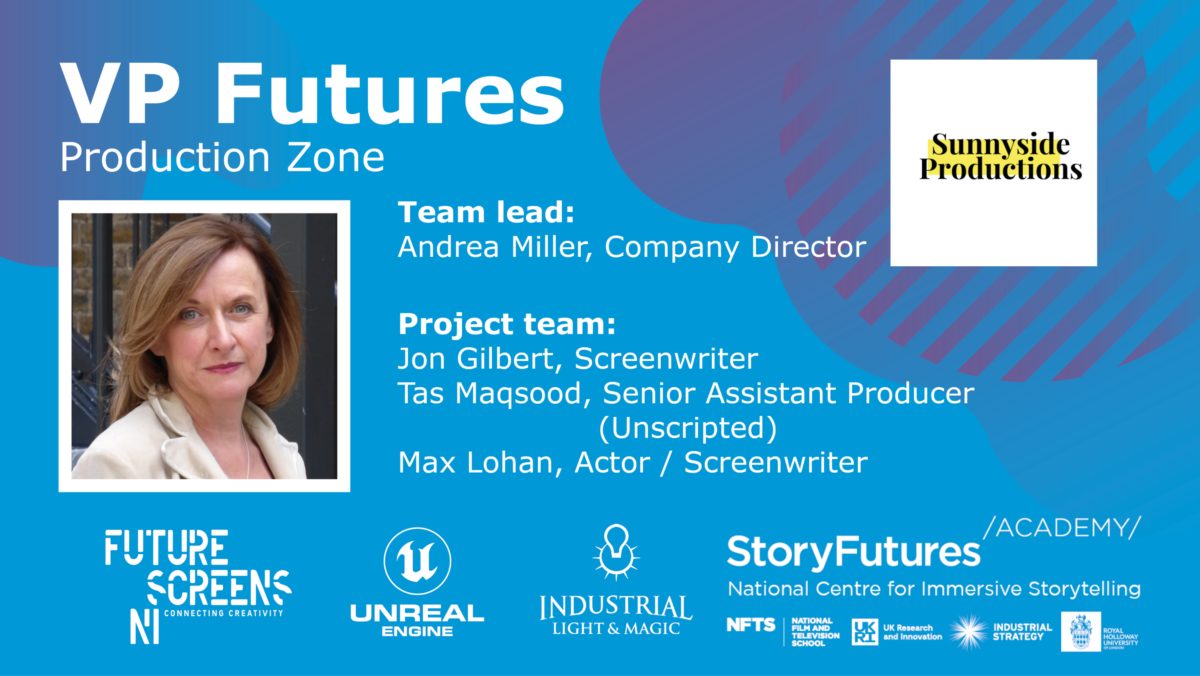 Ben Morris, Creative Director, Industrial Light & Magic (ILM) - London
"It's been a totally inspiring and rewarding experience to meet, mentor and be part of such a forward looking programme as VP Futures by StoryFutures Academy and Future Screens NI. Each group brought so much to the table in terms of ideas and enthusiasm to learn about the new and highly dynamic world of Virtual Production. As world leaders in this space we are thrilled to see and be part of training and mentoring the next generation of Virtual Production specialists in the UK."
The VP Futures programme was broken down into two stages:
Stage 1 'The Development Zone' brought companies through a 6-week training and development programme, where teams got hands on with VP technologies, had 1-2-1 mentorship with experts from Industrial Light & Magic (ILM) and Epic Games, supported by a series of Masterclasses with: Xavier Martin-Ramirez (Content Creation / FX Supervisor, ILM), James Mohan (Content Creation / VAD, ILM), Adam Grint (Virtual Production Supervision / VAD, ILM) and Ben Morris (Creative Director, ILM - London) and Kinga Kliss (Virtual Production Lab Assistant, Epic Games), Nancy Xu (Virtual Production Producer, Epic Games). The participants were also able to learn more about mocap and performance capture, with remote sessions provided by Alex Counsell (Technical Director of CCIXR) and John Dower (Co-Founder, Mocap Vaults).
The 8 Development Zone companies included:
Sunnyside
Aura
Engine House
Draw & Code
Liminal Stage Productions
Retinize
Soluis
TAUNT
Stage 2 'The Production Zone' offers the two winning companies funding and the opportunity to go into production on a VP Shoot, one in London and one in NI. These 2 projects will act as demonstrators for the innovative use of VP in the creative content sector and we will look to identify follow-on developmental training capacity building opportunities. The VP shoots will be taking place during July & August 2022 at National Film & Television School in Beaconsfield & Ulster University Virtual Production Studio in Belfast.



Fiona Kilkelly, Executive Producer, VP Futures, StoryFutures Academy
"VP Futures has shown, for the first time, the wide range of innovative thinking and new R&D emerging from SMEs looking to work in VP and real-time technologies. The programme is building capacity in companies to deliver new R&D requires rapid and intensive skills development and the opportunity to get hands on with technology in a risk free environment. From skills development to production; the success of VP Futures lies in being able to provide comprehensive support throughout this journey."
Dr. Declan Keeney, Director of the Ulster Screen Academy at Ulster University and CI of Future Screens NI commented:
"This has been an incredibly successful and ground-breaking programme. Working closely with our world class academic and industry partners, we are changing the face of virtual production in the UK and Ireland. Now, eight companies are emerging in the sector with new skills and capabilities in VP. Both companies now funded for production represent an exciting future for the creative industries and we will continue to build on the success of VP Futures going forward to support other companies in their adoption of virtual production pipelines."
Prof. Peter Richardson, Virtual Production Lead, StoryFutures Academy added:
"This partnership with ILM, Epic and the eight companies is an important step towards addressing the urgent need for the UK film and TV industry to step up to the challenge that VP offers. The vital learnings and insights from the programme will be made available free to the industry over the next few months."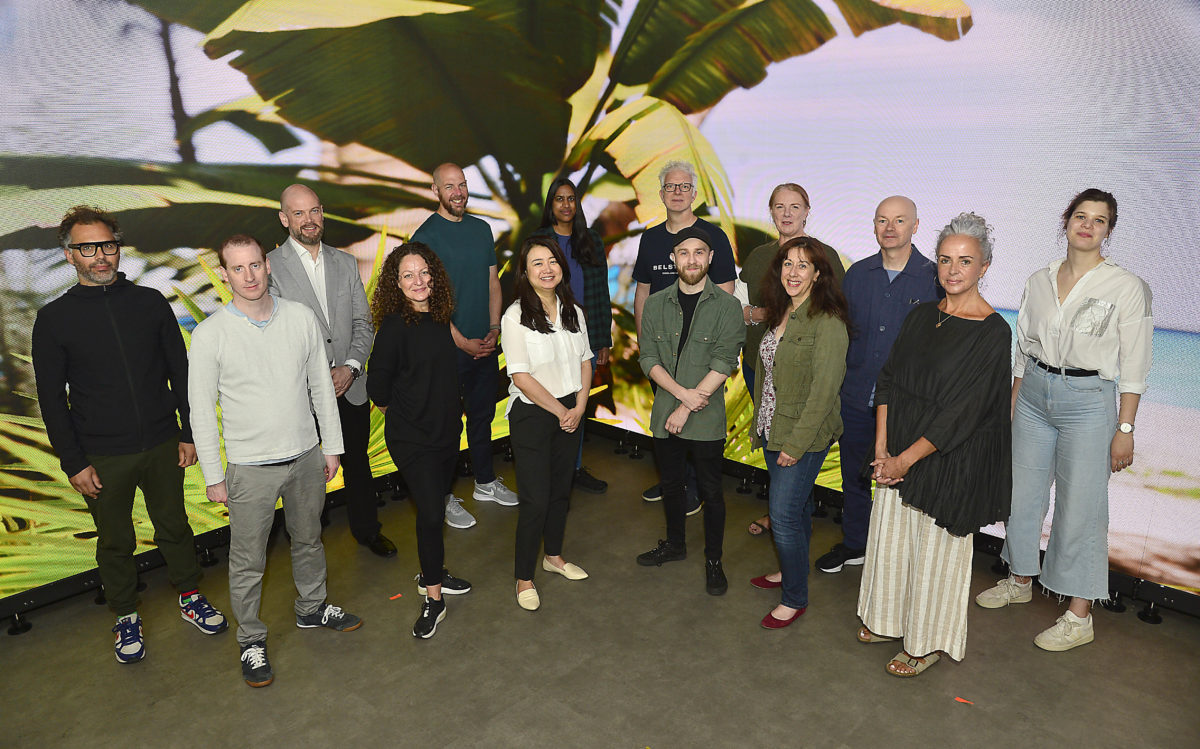 Watch the VP Futures: Behind The Scenes of a Virtual Production Accelerator now.

This five-episode series showcases the extraordinary work of VP Futures, an exciting co-production training & development programme where eight companies tested new ideas, upskilled their teams and received extensive in-depth mentorship from Industrial Light & Magic (ILM) and Epic Games. The programme was created to build VP skills in the workforce and capacity in UK businesses to take up the new opportunities coming on stream in VP and real time technologies.

Watch Now
Share this article: