Picture This Productions Launches the World's First Multi-Sensory Augmented Reality Detective Game at the Mary Rose Museum
StoryFutures

October 4th 2022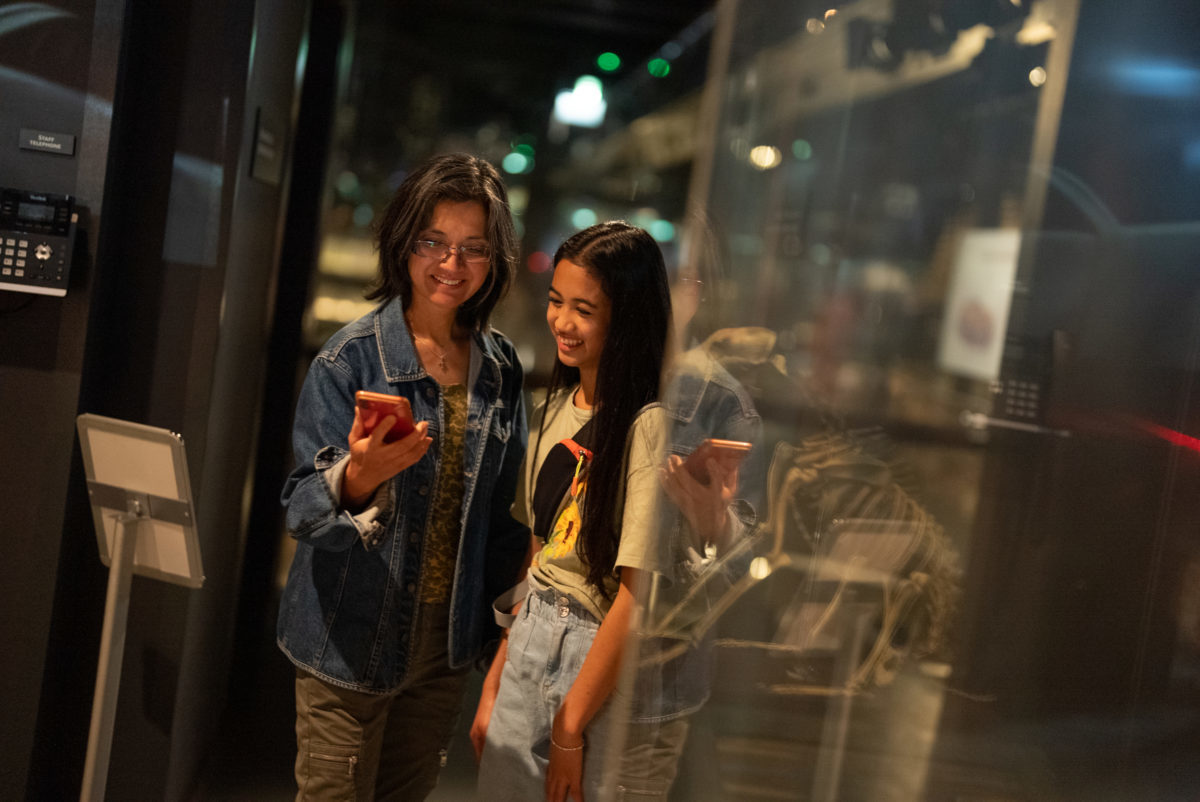 This summer, cluster SME Picture This Productions launched Time Detectives, the world's first ever multi-sensory augmented reality game, at the Mary Rose Museum, Portsmouth. Equipped with special backpacks containing a scent device distributed by staff at the museum, visitors use their mobile phones as magical spyglasses, revealing secrets from the past. Players follow an augmented reality trail to collect clues and try to solve the mystery of why Henry VIII's favourite warship, the Mary Rose, sank on 19 July 1545, claiming the lives of almost all 500 souls on board.
Time Detectives was funded by an Innovate UK Smart Grant and is a collaboration between Picture This Productions' Director Charlotte Mikkelborg, Royal Holloway's Dr Hannah Platts and the Mary Rose's Head of Research, Dr Alex Hildred. The team brought the multi-sensory ambitions of the project to life with the help of scent device developers OWidgets: Scent Made Digital along with scent makers Fragrance Oils and Givaudan.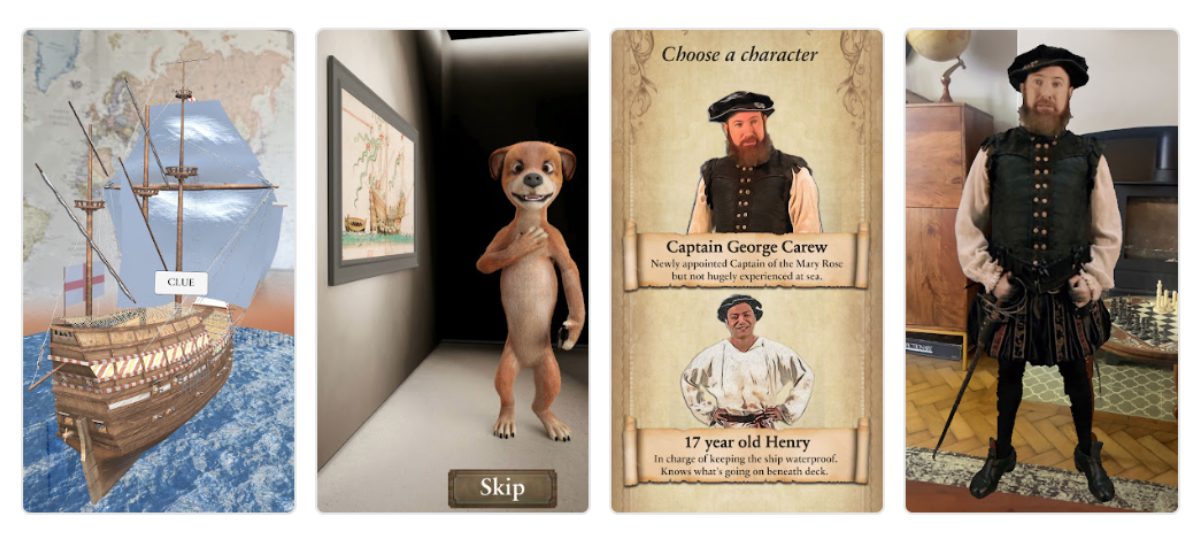 Charlotte and Hannah first met through StoryFutures' Immersive Fellowships Programme, where they developed Tudors Augmented, a narrative clue game that immerses players in stories of intrigue within the Tudor court through the use of multisensory augmented reality. During the project, the team prototyped a first-of-its-kind portable scent release badge, enabling the release of particular scents at key points within the story so that players could become immersed in the sights, sounds and smells of key moments in history. It is this innovation, along with photorealistic 3D characters in the augmented reality gameplay, that Charlotte and Hannah have taken forward in Time Detectives, supported by funding from Innovate UK which has allowed them to continue their R&D collaboration.
Of the initial collaboration with StoryFutures, Charlotte said: Being a part of the Story Futures R&D programme has provided great value to our company in terms of enabling rich knowledge sharing among the individuals and companies in our cohort; learning from working with an academic partner; and providing access to experts in everything from diversity considerations to audience testing to business planning and grant writing.
Time Detectives is available to play at the Mary Rose Museum in Portsmouth Historic Dockyard for £4.99 from 19 July 2022, and is also available to download and play remotely (without scent) from the iOS App Store and Google Play Store. Watch the 1min trailer here. The game has been featured in the Daily Mail and BBC Click.
Share this article: