StoryFutures Academy Celebrates Three Development Funded Projects at Tribeca Film Festival 2022
StoryFutures

June 8th 2022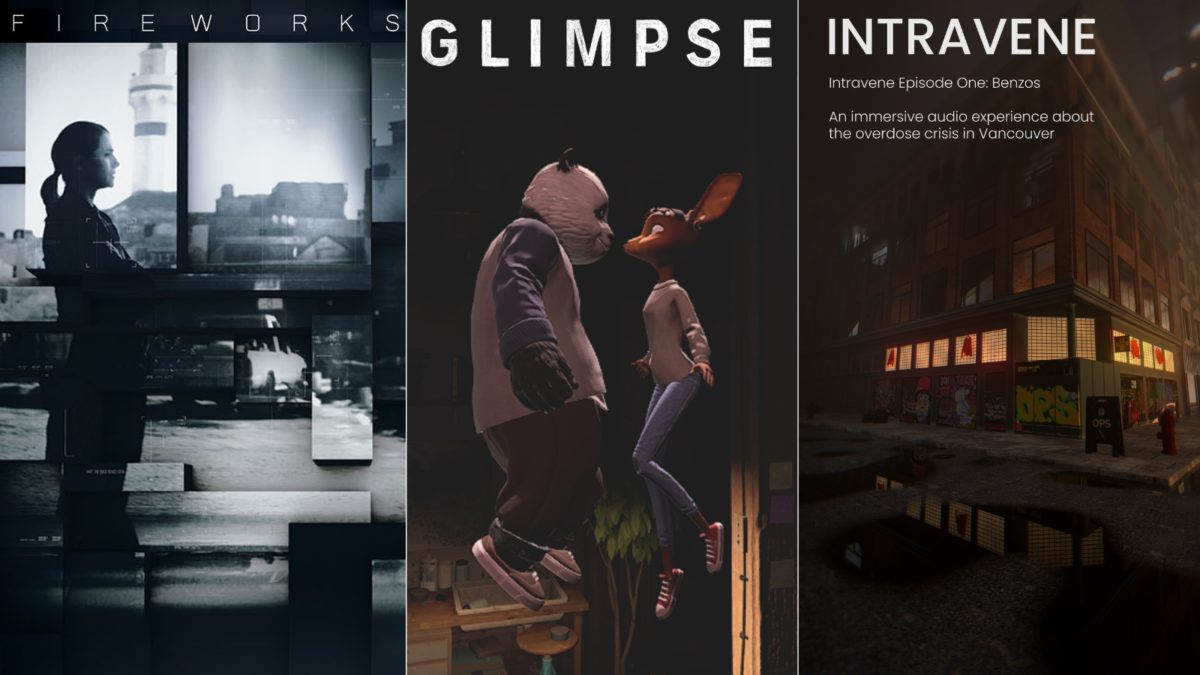 StoryFutures Academy is delighted to announce that three projects supported by our Development Funding will be participating in the Tribeca Film Festival 2022 programme. Two of the three projects, GLIMPSE and INTRAVENE, have been nominated for awards; whilst the Wilder Films Production Fireworks will be celebrating its US premiere.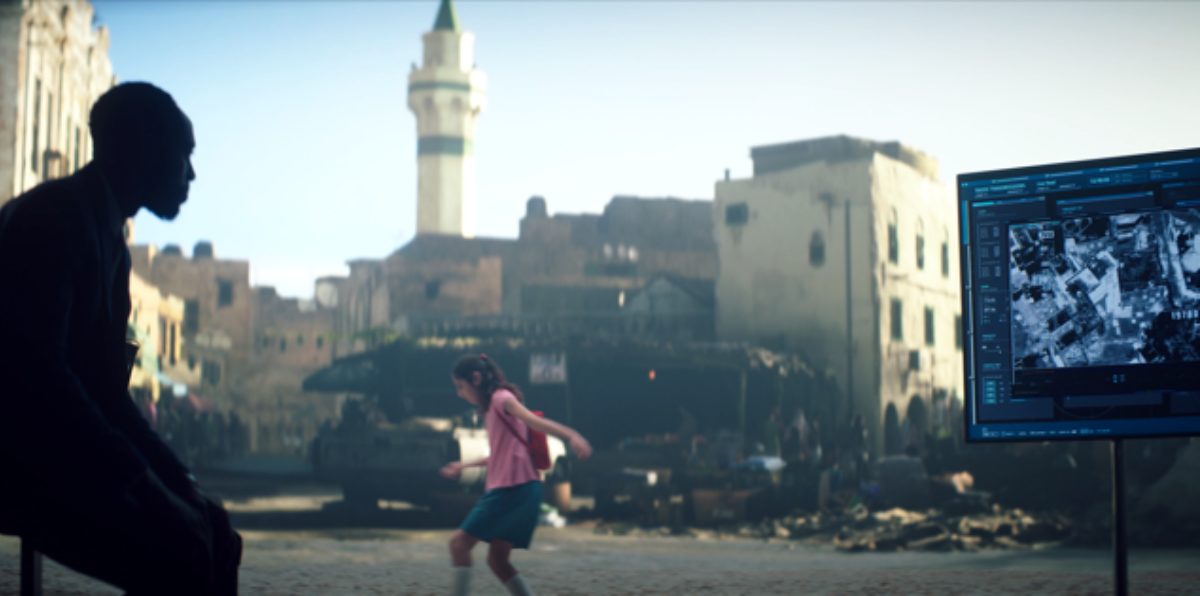 Following its UK premiere at the Curzon Soho in London on the 10th March 2022, Fireworks makes its US debut at Tribeca Film Festival on Sunday 12th and Monday 13th June 2022.
Fireworks is a tense, heart-stopping political thriller set simultaneously in an MI6 ops room and a Tripoli marketplace; it is one of the very first films in the UK to be made using real-time Virtual Production technology within an LED volume. Told in real time in the moments before a potential strike on a Tripoli target, the film uses ground-breaking Virtual Production techniques to tell its story.
Fireworks stars Charlotte Riley, Denise Gough, Ivanno Jeremiah, Sophie Wu, Hammed Animashaun, Raghad Chaar, Elysse Adil. Directed by double Academy Award winner Paul Franklin, produced by BAFTA winner Annalise Davis, written by acclaimed screenwriter Steven Lally. A Wilder Films production, in collaboration with DNEG, Epic Mega Grants, Dimension, Lipsync Post and StoryFutures Academy.

Watch all the Behind The Scenes episodes here.
Book your tickets now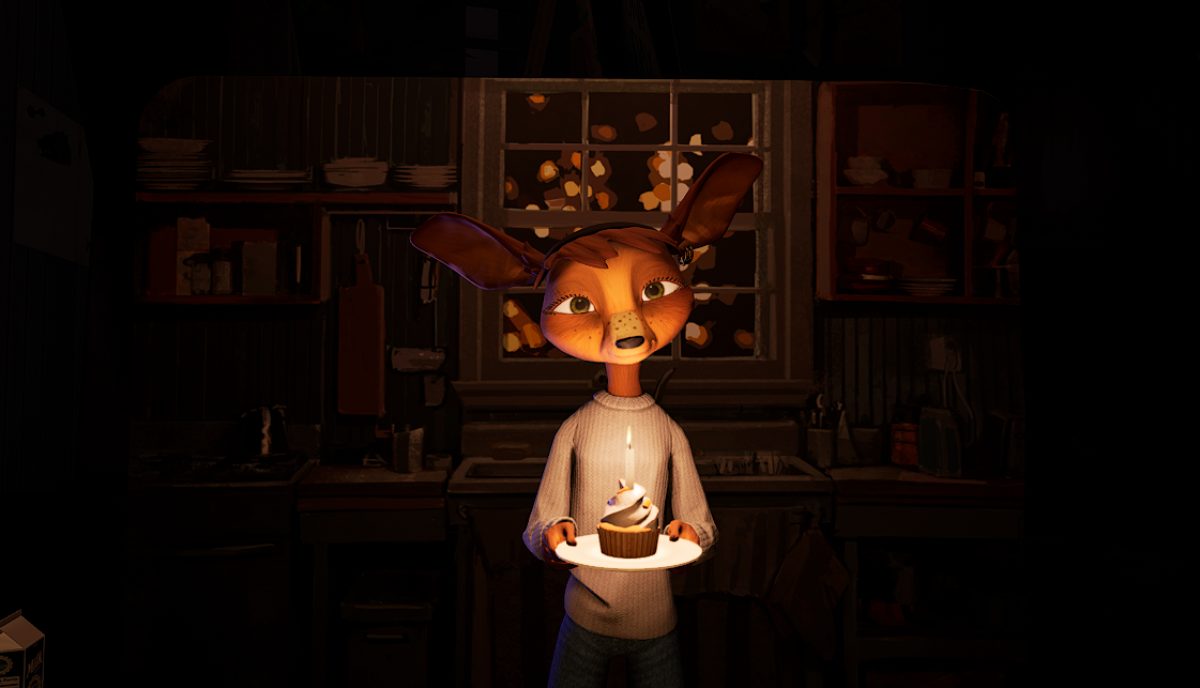 Brought to you by the team behind Mr. Kite and Albyon, the studio branch of the Atlas V group, GLIMPSE is an animated, VR interactive film directed by the Irish duo of XR creator Michael O'Connor and Academy Award winner Benjamin Cleary (Stutterer, Swan Song). After winning Best Interactive Experience at Cannes XR, as part of the Marché du Film 2022 program, GLIMPSE has been nominated for the Best in Season award at Tribeca 2022.
Starring Taron Egerton (Rocketman, Kingsman: The Secret Service) and Lucy Boynton (Sing Street, Bohemian Rhapsody) with an original score by Julianna Barwick (Healing is a Miracle, Will), GLIMPSE is an emotive, visual feast set in the imaginative mind of a heartbroken panda named Herbie (Taron Egerton), who has recently broken up with his deer girlfriend Rice (Lucy Boynton). Herbie is an illustrator and through his art we delve back through the memories of his relationship from the heart-breaking end to the beautiful beginning.
GLIMPSE was made with the support of the BFI's Film Fund, Centre National du Cinéma et de l'image animée, in association with Fís Éireann / Screen Ireland, the support of Viveport, Epic Mega Grants and Unreal Dev Grant, BCP, Auvergne-Rhône-Alpe, StoryFutures Academy is the UK's National Centre for Immersive Storytelling, run by the National Film and Television School (NFTS) and Royal Holloway, University of London. It is funded by the Arts and Humanities Research Council, part of UK Research and Innovation.
Glimpse will be screened on Thursday 9th June 2022.

Book your tickets now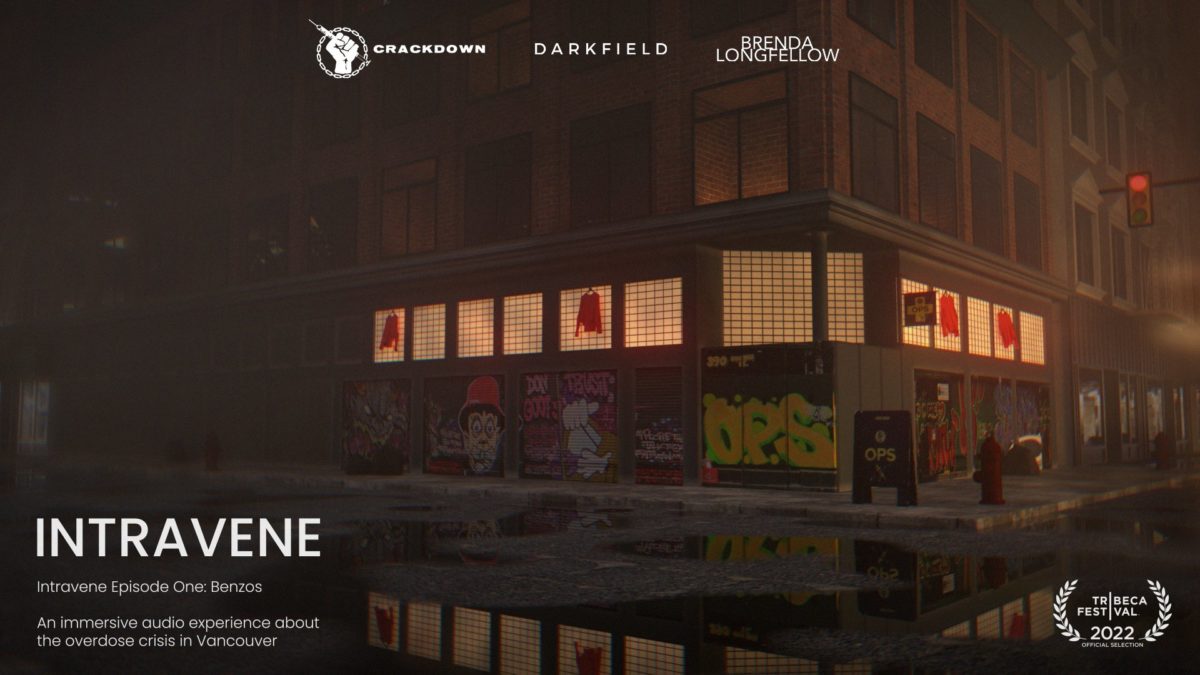 UK-Canada Immersive Exchange project INTRAVENE will not only be making its world premiere but has also been selected for the Main Competition of Tribeca Immersive 2022.
INTRAVENE is an immersive audio experience using binaural 360 degree sound to plunge listeners into the heart of the overdose crisis in Vancouver. It is a groundbreaking partnership of immersive and documentary experts and drug user activists: DARKFIELD, Crackdown and Brenda Longfellow.
Over 20 minutes, INTRAVENE Episode One: BENZOS immerses listeners in the intense audio environment of the OPS where a user has inadvertently injected a hit contaminated with benzos. Opioid overdoses were bad enough. But now Vancouver's drug supply - already contaminated with fentanyl-is laced with benzodiazepines. Peer workers like Trey Helten, a former drug user and manager of an Overdose Prevention Site, loves his chosen community and has saved hundreds of lives with naloxone. But now benzos are throwing up new kinds of challenges.
The UK-Canada Immersive Exchange is supported by an international collaboration between StoryFutures Academy, the National Centre for Immersive Storytelling (run by the National Film and Television School and Royal Holloway, University of London), Arts Council England, the Canada Media Fund, the Canadian Film Centre's Media Lab (CFC Media Lab) and the Canada Council for the Arts.
INTRAVENE will open on site at Tribeca from Friday 10th June 2022 and will be publicly available for audiences at home to book via the DARKFIELD RADIO app from Wednesday 15th June. For more information please see: https://www.intraveneshow.com/.

Book your tickets now

About StoryFutures Academy
StoryFutures Academy is the UK's National Centre for Immersive Storytelling, run by the National Film and Television School (NFTS) and Royal Holloway, University of London. Funded by the Arts and Humanities Research Council, part of UK Research and Innovation, the Academy develops cutting-edge creative training and research programmes, to ensure the UK creative workforce is the most skilled in the world in the use of virtual, augmented and real-time production technology for immersive storytelling.
Alumni of StoryFutures Academy labs have so far included Oscar and BAFTA winning Director Asif Kapadia, Oscar winning VFX Supervisor Paul Franklin and Turner Prize winning conceptual artist Gillian Wearing OBE.
With our partners, over £1m has been invested in UK immersive production, across co-productions with BBC3, and Production Booster and Kickstart development funding. The award-winning VR Documentary Common Ground was the first-ever funded co-production, premiering at the Tribeca Film Festival in early 2019. Violence, an artistic collaboration between film director Shola Amoo (The Last Tree) and producer Eleanor Whitley (Marshmallow Laser Feast), had its world premiere at the Tribeca Film Festival in June 2020. Laika, commissioned by StoryFutures Academy and directed by BAFTA and Academy Award winning filmmaker Asif Kapadia, made its world premiere in VR at the BFI London Film Festival in October 2021 as part of their LFF Expanded programme.


Share this article: