Access materials for research and training, including reports, toolkits and online guides.
As our work develops, we will release our research findings, training materials and insights to help support our partners, university researchers and the growth of the UK's immersive economy.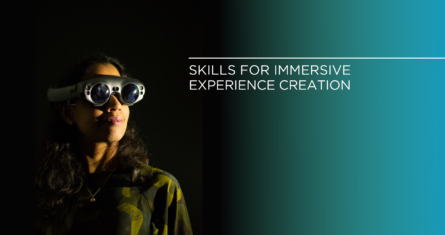 Reports
Skills for Immersive Experience Creation Report
StoryFutures Academy, January 28th 2020
This report by StoryFutures Academy is the UK's first comprehensive report on skills for immersive experience production. Funded as part of UK Research and Innovation's Audience of the Future Industrial Strategy Challenge Fund. Foreword by Sir Peter Bazalgette.
Download